States of Art – Romania at the heart of Europe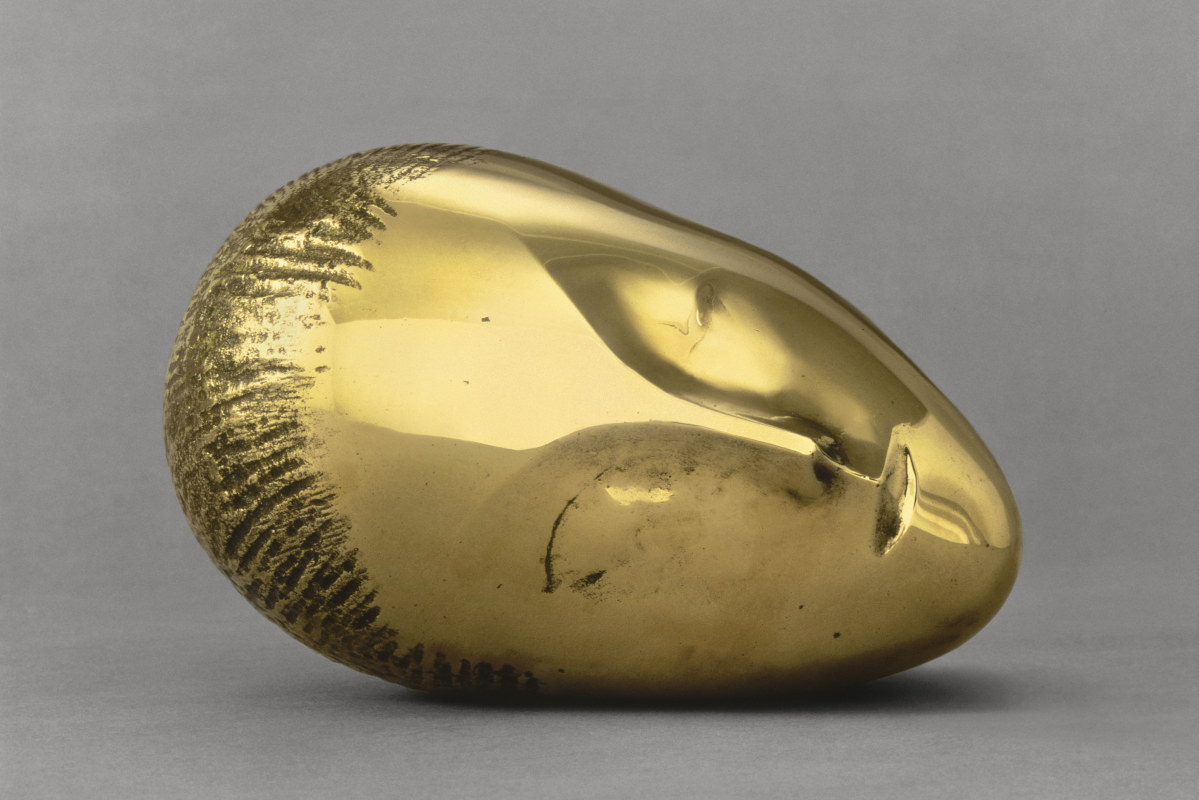 Romania is currently one of contemporary art's hotspots. You find that art sometimes works like this – the stars align and a particular geographic area at a particular point in time will have an exponential rise, and court the attention of the art world's gaze. Leipzig, London, and New York have all had their time in the sun. But for a few years now, the focus of art's great and good has been on one abandoned paintbrush factory in Transylvania – the Cluj School.
TEXT: MATT ANTONIAK
Photo: Constantin Brâncuși, Muse endormie, 1910 © Centre Pompidou, MNAM-CCI, Dist.RMN-Grand Palais / Adam Rzepka © Sabam Belgium, 2019
Whilst the remarkable setting is worth some attention, this cohort of artists rose to fame thanks to a distinctly political and fantastical aesthetic, challenging Romania's troubled past.
And his idea of national identity is at the forefront of EUROPALIA: ROMANIA – a biennial arts festival celebrating a different nation each year. A deep dive into the cultural, musical and folkloric history of Romania, the festival is set across various Belgian venues.
BOZAR, Brussels, is hosting much of the festival, and it is here where many Cluj School artists feature in the group show, Perspectives. But at BOZAR, you will also realise that Romanian art did not start with the Cluj School. Indeed, there is no doubt that the flagship event of the festival is the huge survey show of Romania's most famous artistic son: Constantin Brâncuși. A man whose vision was so extraordinary his sculptures still look avant-garde today, Brâncuși was a 20th-century pioneer. His famous columns are well known, but he was also a talented photographer, and in this exhibition the two strands of his practice come together in an enlightening insight into the artist's life.
Brâncuși and Perspectives at BOZAR, Brussels, run until 12 January 2020, whilst other events within EUROPALIA: ROMANIA run until February and April 2020.
Matt Antoniak is a visual artist and writer living and working in Newcastle, UK. He works mainly in painting and drawing and is a founding member of the art collective M I L K.
Disclaimer: The views and opinions expressed in this column are those of the author and do not necessarily reflect the official policy or position of Scan Magazine Ltd.'
Subscribe to Our Newsletter
Receive our monthly newsletter by email