Spotlight on Alsace
TEXT: PAOLA WESTBEEK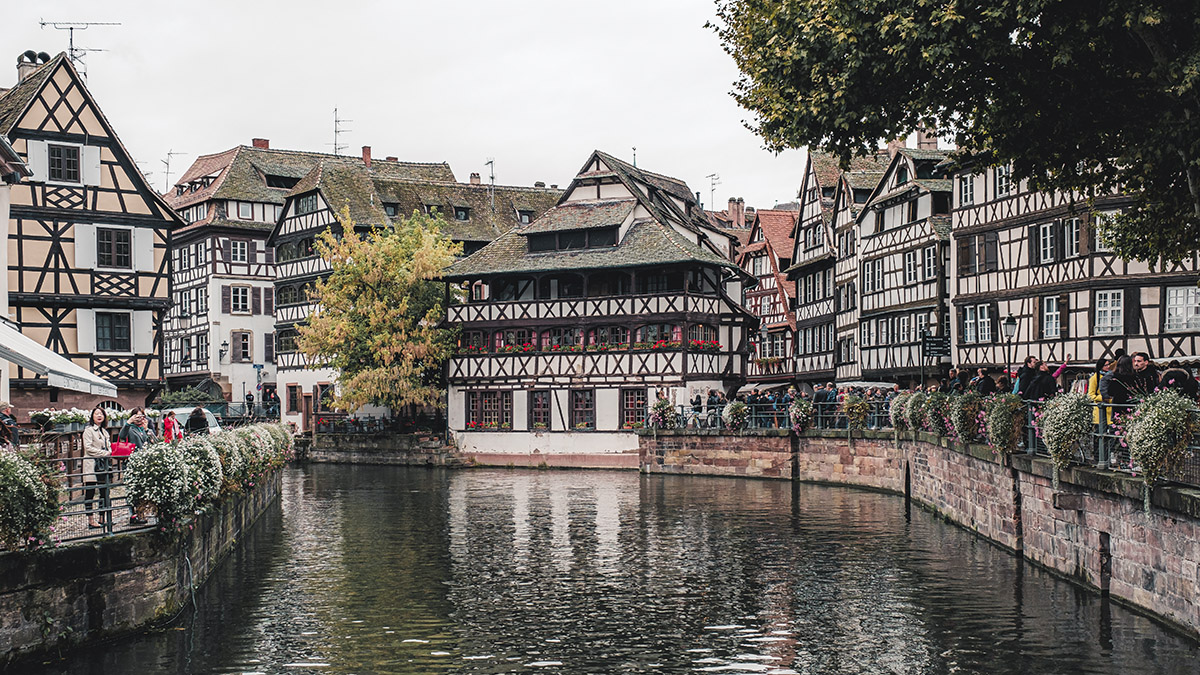 Alsace encompasses the Bas-Rhin and Haut-Rhin departments in the Grand-Est region, and is nestled between the Rhine River to the east and the Vosges Mountains to the west. This picturesque corner of northeastern France has alternated between German and French rule several times since the 17th century.
Alsace's attractive blend of French and German culture is evident in everything from its distinct architecture to its culinary traditions. Alsace has a semi-continental climate with cold, dry winters and mild summers. In fact, Colmar, located in the southern Haut-Rhin department, benefits from a sunny microclimate with little rainfall. Strolling through its storybook streets lined with colourful, half-timbered houses and pretty canals is sure to impress. The city happens to be the viticultural capital of Alsace and is a great place to start exploring the more than 100 wine villages and many caves spread out over its 170-kilometre wine route (which happens to be celebrating its 70th anniversary this year). Colmar is just a stone's throw from Germany and Switzerland. Should a morning of skiing with the family be on your mind, it's good to know that the Vosges Massif's affordable resorts offer pistes suitable for all levels. The largest in the region is La Bresse Hohneck, with 42 pistes spread out over 220 hectares.
Food and wines of Alsace
One of the most well-known dishes is choucroute: sauerkraut simmered in white wine and abundantly crowned with large chunks of pork, sausages and potatoes. Usually enjoyed as a special family meal and washed down with a crisp, zingy Riesling or regional beer, it can be sampled at the many winstubs in Strasbourg, the region's cosmopolitan capital and seat of the European Parliament. Literally meaning 'wine room', these cosy eateries are decked out in nostalgic decor and characterised by their laid-back, convivial atmosphere where you can warm up to other winter classics, such as 'baeckeoffe' stew or a 'tarte flambée' tart, along with carafes of local wine.
Stretching over 120 kilometres from Marlenheim in the north to Thann in the south, Alsace may be the smallest wine region in France, but it is certainly one of the most picturesque, and when it comes to elegant whites, undoubtedly the most enticing. White wines made from six grape varieties (Pinot Blanc, Sylvaner, Riesling, Muscat, Pinot Gris and Gewurztraminer) account for approximately 90 per cent of Alsace's production, but Pinot Noir is also used to make fruity reds and refreshing rosés. Fine bubbles (Crémant d'Alsace, white and rosé) and even sweet wines can also be found in the region. 51 Grand Cru vineyards are planted with the noble varieties Gewurztraminer, Muscat, Pinot Gris and Riesling.
With an excellent climate and great food and wine, Alsace is one of France's must-visit destinations.
Subscribe to Our Newsletter
Receive our monthly newsletter by email