Sidi Larbi Cherkaoui: The dance explorer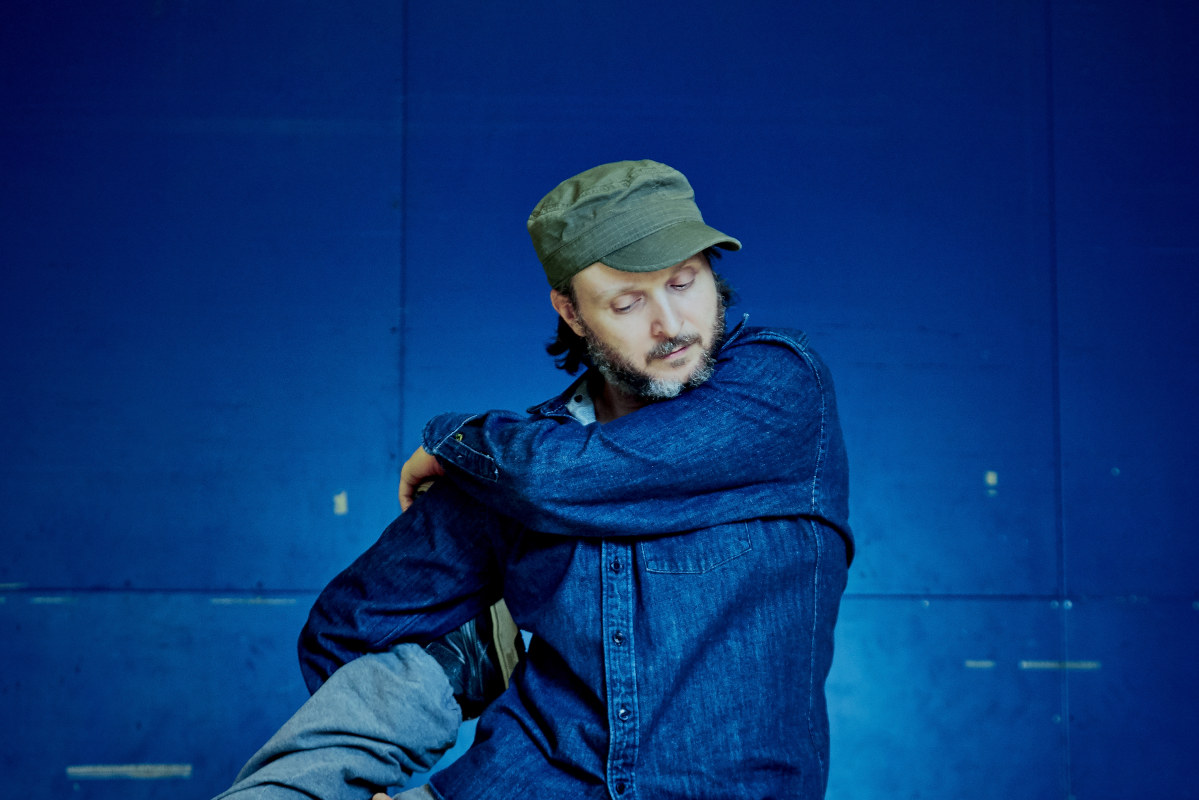 From choreographing Olivier Award-winning productions to collaborating with Beyoncé, Belgian dance supremo Sidi Larbi Cherkaoui has been at the top of the game for over two decades now. With his company, Eastman, the Antwerp-native is known for defying genres while uniting art forms, cultures and traditions. Taking a quick break from rehearsals in New York for his latest surprise venture — choreographing the Broadway musical Jagged Little Pill — we caught up with the versatile artist to find out more about the inspiration behind some of modern dance's most iconic moments.
TEXT: ANNA VILLELEGER | MAIN PHOTO © CHRIS MCANDREW
"I'm an observer. You could say my one talent is that I pay attention," grins Cherkaoui. Humble words from a man who has collaborated with an abundance of theatres, opera houses and ballet companies, and whose critically acclaimed productions continue to push boundaries and scoop awards across the globe. So where does he find his inspiration? "Reality is endless and it never stops inspiring you — you just have to tap into it," he explains. "Even an elevator ride can become a whole experience for me — the speed it's making, the sound, the type of people stepping in, the anxiety of thinking 'is it gonna stop?'. I think everything is an adventure. It's all about observation."
Connecting the dots
Born in Flanders in 1976, Cherkaoui had an affinity for the arts from an early age. "When I was a kid I was more of a loner — drawing in my corner. That was my first expression in art," he recalls, "but I got into dancing because I wanted to get into people."
Cherkaoui's mother is Flemish and his father Moroccan, and his artistic identity has always reflected his openness to the world. "My father is from Tangier in the north of Morocco, so I always had this link with North Africa. I've always connected the dots between all these different cultures," he points out.
"Even though I was in Antwerp, my parents spoke French with one another, so I naturally spoke French in the house. From being a kid it was very natural to me to either express myself in Dutch or in French." A gifted linguist, the translation of emotions has always interested Cherkaoui just as much as the translation of words and cultures. "When I started to make my own work in 1999 I felt like anything was possible. I could connect anything that was natural to connect," he reveals. "When I did Sutra [Cherkaoui's 2008 production which came about after meeting the monks of the Shaolin temple in 2007] all the people thought I was mad! But monks had always influenced my way of moving so it was very natural for me."
Cherkaoui's path to stardom began at the age of 19, when he won his first prize for a solo performance that included a mixture of vogueing, African dance and hip-hop motifs, at the national dance competition initiated by Belgian director and choreographer Alain Platel. Cherkaoui's early influences included the American television series Fame, centred around students at New York's famous High School for the Performing Arts. "I remember watching it and thinking 'oh my God, you can study that!'" As a teenager, it was the work of Germany's Pina Bausch that consolidated Cherkaoui's passion for contemporary dance. "I saw her work and that really moved me," he remembers.

Photo © Koen Broos
Musical theatre
Cherkaoui also cites the musical A Chorus Line, which tells the story of various Broadway dancers auditioning for spots on a chorus line, as one of his major influences: "It's a beautiful musical and very deep." Musical theatre has of course tackled serious issues for decades, and this brings us to Cherkaoui's latest venture, choreographing the Broadway musical Jagged Little Pill. Based on the themes and emotions of Alanis Morissette's eponymous 1995 album and directed by Diane Paulus, the show recently previewed in New York. It tells an original story about a family wrestling with uncomfortable truths about many of the critical issues affecting communities around the world today.
"It actually has a real connection to society and the things we're dealing with. Diablo Cody, the writer of the story, is really used to confronting very difficult topics head on. It's been really exciting to see her and Diane work and to be part of a team of people who really engage with complicated issues and aren't afraid to tackle them. Diane is a genius. It has been a blessing and I've loved working with her," enthuses Cherkaoui. "The musical is very educational but without being school-like. It's actually the things you don't learn in school — empathy, nuance, understanding the layers of human behaviour. I think Alanis has always had this psychoanalytical approach. Her music is very raw and emotional, but at the same time very intellectual."
Featuring anthems such as Ironic,You Oughta Know and Hand in My Pocket, Jagged Little Pill is an album which defined a generation, and Cherkaoui counts himself as part of that group. "Jagged Little Pill had a huge impact on me, actually. I was still studying at the time it came out. I think I was probably doing my exams or something. It also kind of collided with my first heartbreak," he remembers. "I felt like somebody had shown us all how we're allowed to channel anger. It can become an energy for good. It's not just 'I love you, you love me too', or 'you don't love me'. It's much deeper, it's much more layered. That album never left me and I think it never left a lot of people. It's one of those timeless pieces of art where you feel like it keeps being relevant – and maybe even more so every second. There's so much in there."

Left to right: Photo © Chris McAndrew | Photo © Rahi Rezvani
From Beyoncé to Broadway
At the age of 43, the prolific Cherkaoui has already made over 50 choreographic pieces. His gift for transcending genres has seen him work with the likes of Benedict Cumberbatch and Chiwetel Ejiofor on the London stage, and he has collaborated with Beyoncé multiple times — with highlights including her iconic chair dance at the 2017 Grammys. "She's fantastic," smiles Cherkaoui. "She's so generous and so attentive to her surroundings."
While Cherkaoui's long list of collaborations is undoubtedly impressive, the artist is not boastful about his A-list partnerships. "All these people are impressive, but I'm not afraid of who I am and what I represent," he asserts. "The world is tough on all of us and we are tough on each other. I've learned in the last 15 years it's very important to be supportive of others and of yourself. I'm proud every day because I know where I came from. We're not born with all these skills, we have to work them out ourselves. I'm proud that I dare to make mistakes."
It is the choreographer's thirst for knowledge and his willingness to explore the unknown which has resulted in so many of his pioneering productions. "Every day new styles are emerging and things are constantly mutating and transforming. I'll never stop studying art forms, because they keep changing," he concludes. "I feel like I'm still learning and even as I get better at things, there's so much more I still need to experience. I'm an explorer and I will always be a bit of an apprentice magician!"
Subscribe to Our Newsletter
Receive our monthly newsletter by email