Schmit-Fohl: It's a family affair
TEXT: JENNIFER DEWAR | PHOTOS: SCHMIT-FOHL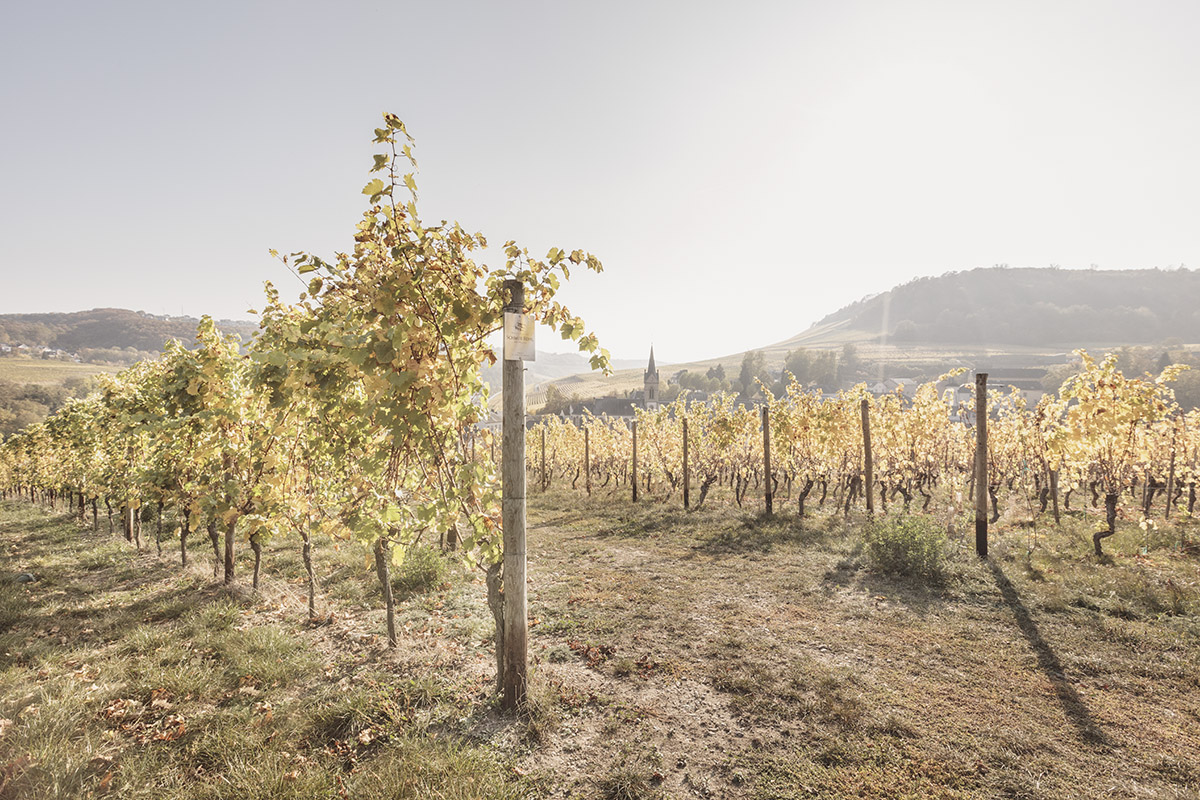 Wine may not be the first thing that immediately springs to mind when you mention Luxembourg. Yet the country makes great wines and is taking significant strides in the development of organic viticulture. As the land continues to regenerate, it's only going to get better.
One noteworthy wine producer is the Schmit-Fohl estate in the beautiful village of Ahn, sitting on the banks of the Moselle River in the famous Moselle wine region, a 42-kilometre stretch with winemakers in every village. The estate has been creating some of the country's best wines since the late 18th century, and these days it's brothers Nicolas and Mathieu Schmit (the seventh generation) who are taking the estate to the next level of development in its long history.
The Schmit-Fohl vineyards are blessed with different terroirs (types of soil), which means they can successfully grow various types of grapes on the land. Everything from shell sandstone, chalky soil and marl (a clay-like substance) allows for the famous Riesling grape to flourish, as well as Chardonnay, Pinot Noir and Pinot Gris. The brothers' expertise also includes the champagne method of making wine, creating the beautiful Crémant-Cuvée sparkling wine.
Going organic
According to a 2021 report from OIV (the International Organisation of Vine and Wine), three-quarters of the world's organic vineyards are based in Europe, and the growth of organic wine is set to increase every year by eight per cent. The estate's decision to transform to organic was based not only on consumer demand, but also on the two brothers' passion for bringing more biodiversity back to the land and their desire to produce healthier wines. Additionally, as the soil slowly returns to its natural state, interesting and subtle new flavours are likely to appear in future batches.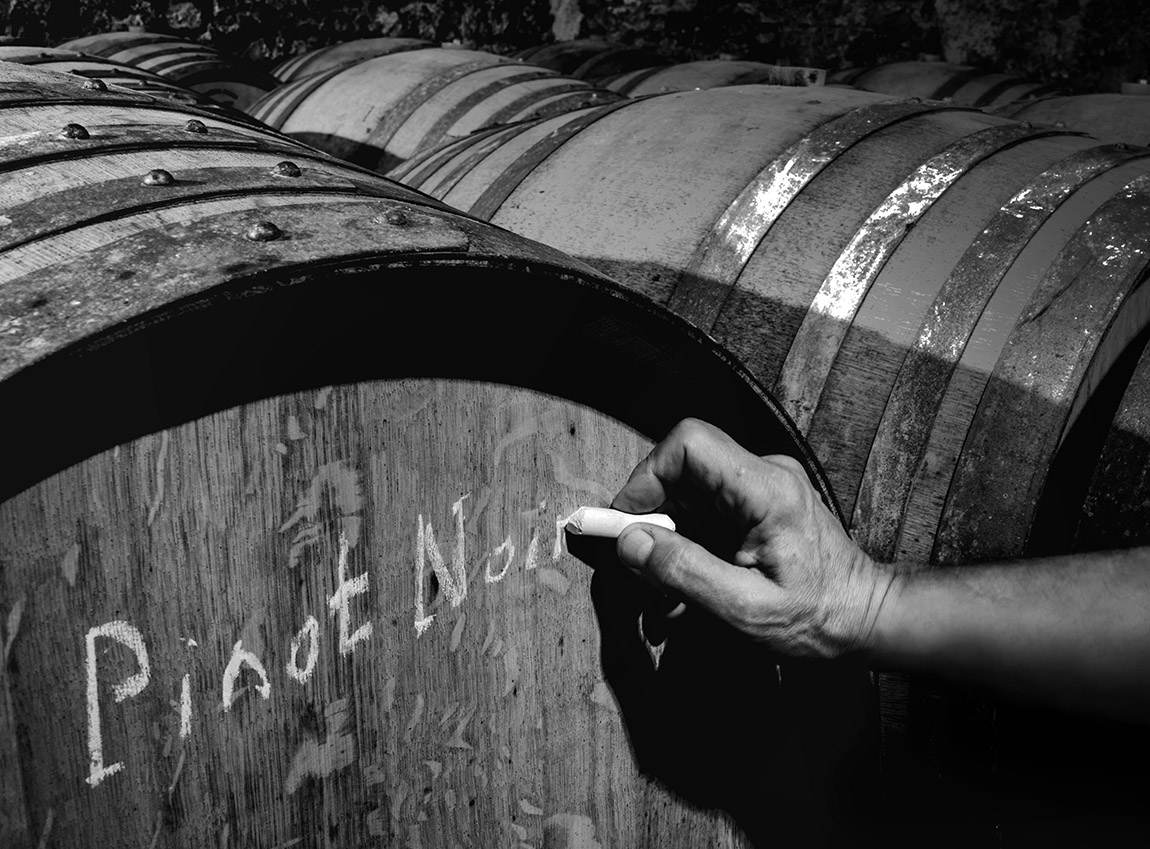 Maison Viticole Schmit-Fohl converted to organic winemaking in 2017, but the fact that the estate was already working with a wide range of different terroirs meant that the transformation was relatively straightforward. Nicolas explains: "Our approach has always been very meticulous, with different terroirs producing different grapes, which are all hand-picked. The approach is very personal, so the transition was simple. Our decision to go organic was based on our commitment to producing wines without any pesticide residues and to supporting a more sustainable environment. We have already seen an increase in birdlife, insects, wildflowers and small mammals in the surrounding countryside, which has been fantastic. The soil will also develop as it returns to its natural state, bringing even more depth and flavour to our wines."
Across the globe, climate change is also presenting challenges to winemaking, but the Schmit brothers are doing everything they can to ensure the estate's wines are not negatively impacted. Maison Viticole Schmit-Fohl generally produces dry mineral wines low in sugar, but changes can also affect the grapes. Nicolas explains: "We have seen changes to the land and the grapes over the past ten years. We are a hands-on operation and have to monitor our grapes and the whole winemaking process with great precision. Climate change, for one thing, has made it more likely that the grapes will be higher in sugar, so we have to pay particular attention to ensuring our quality remains the same."
This attention to detail has also made their transition to organic viticulture easier. Mathieu, who handles the estate's marketing operations, comments: "Going organic was not just something our customers wanted to see; it had been an ambition of ours for a long time. It does mean that we need to be more vigilant against pests and that there's more manual work involved. Basically, this means being more present."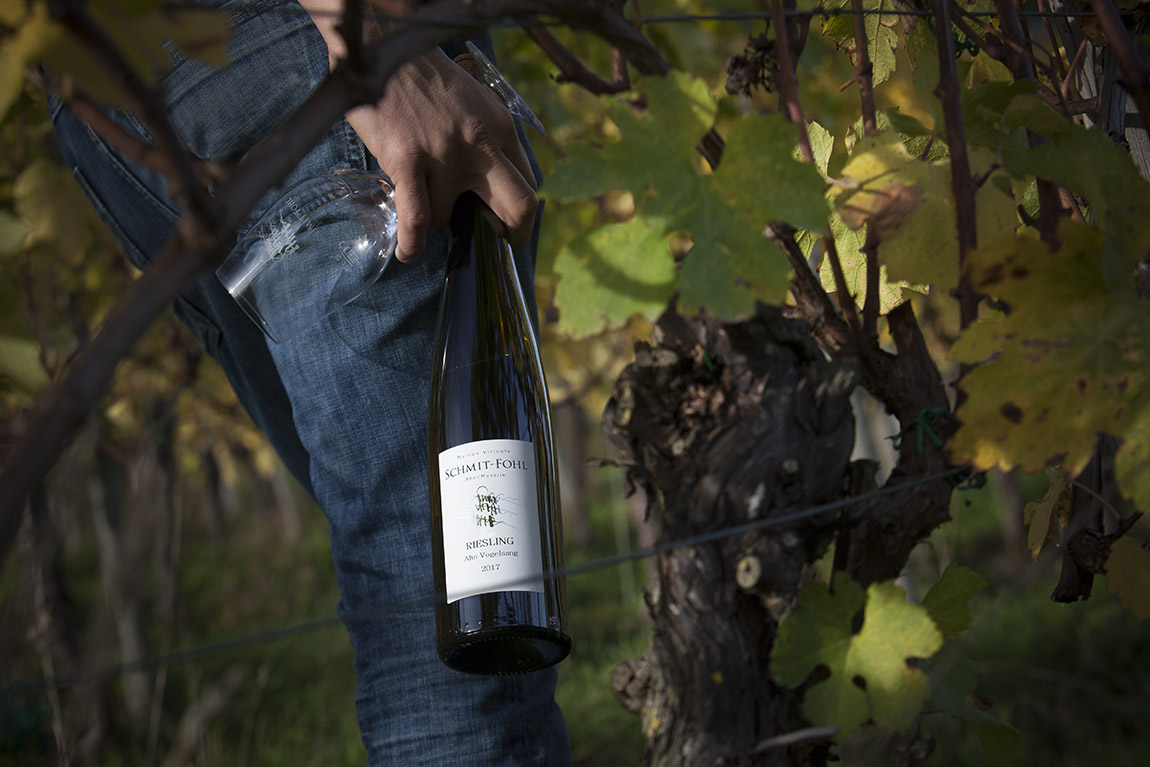 The estate is very much focused on quality rather than quantity, which is why most of its wines can be found only within Luxembourg, whether it's on the dining tables of a Luxembourgian host or at the local eateries and restaurants. The estate's wines are renowned for being particularly palatable with local Luxembourg cuisine, so when asked to pair some of their wines with dishes, Mathieu recommends Auxerrois Ahn Goellebour 2022 with asparagus and ham, and Riesling Wormer Koeppchen 2022 with 'friture de la Moselle' (traditional specialty consisting of a variety of battered and deep-fried fish).
By appointment, visitors to the region can tour the estate and sample some of the wines at the beautiful recently renovated vaulted cellar, originally built in 1862. Visitors can hear first-hand the philosophy of the family business and are able to buy cases directly from the estate. Mathieu: "Our customers are very interested in everything we do. As a family business, we have always placed a strong emphasis on clients and working relationships through the generations. Giving visitors the opportunity to taste our different wines is a real pleasure. After all, the work that goes into creating our wines is actually the most gratifying part of the process."
If you're in Luxembourg and happen to love wine, make sure to plan a visit to this inspiring and history-rich family estate.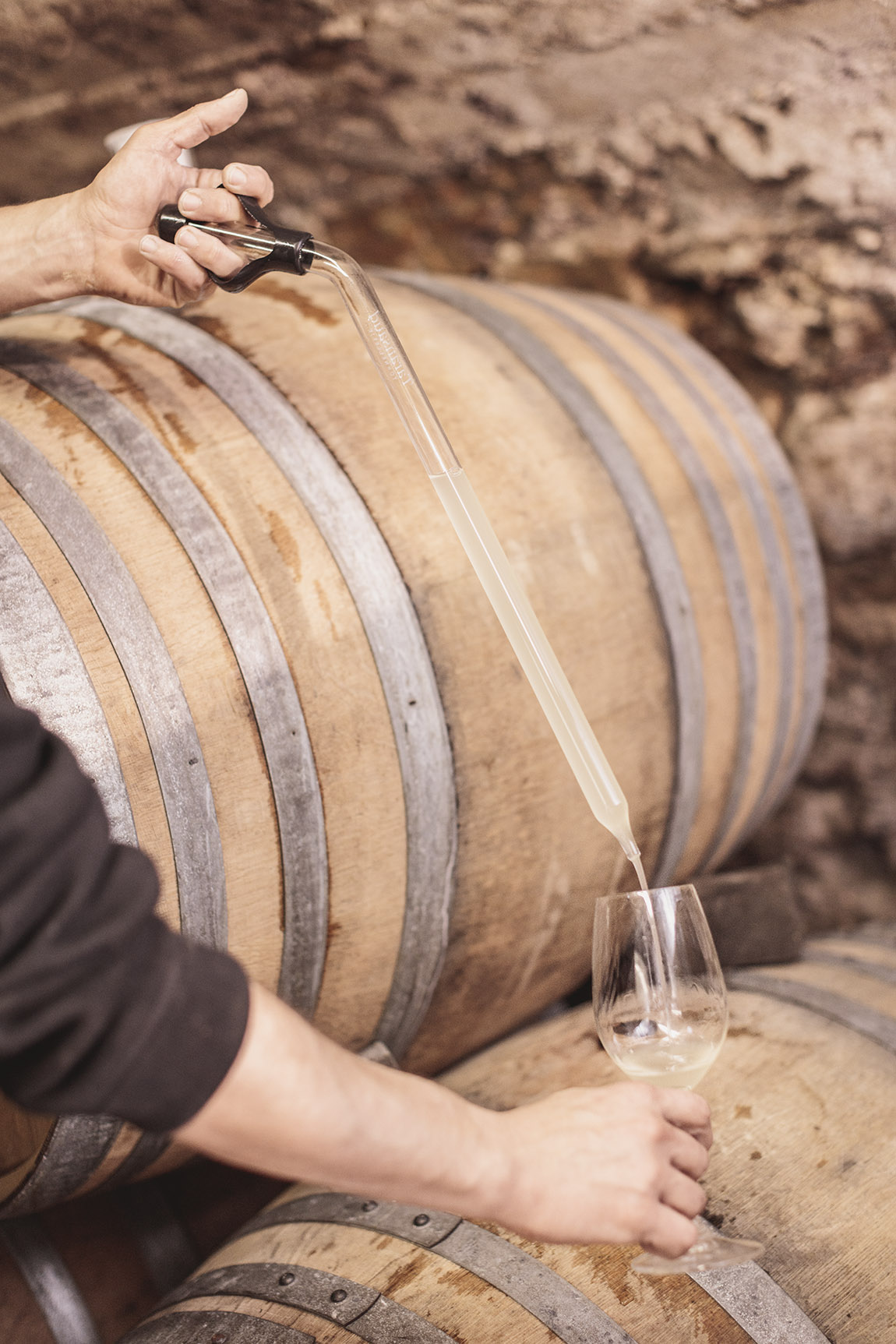 Web: www.schmit-fohl.lu
Subscribe to Our Newsletter
Receive our monthly newsletter by email