SASS Architecten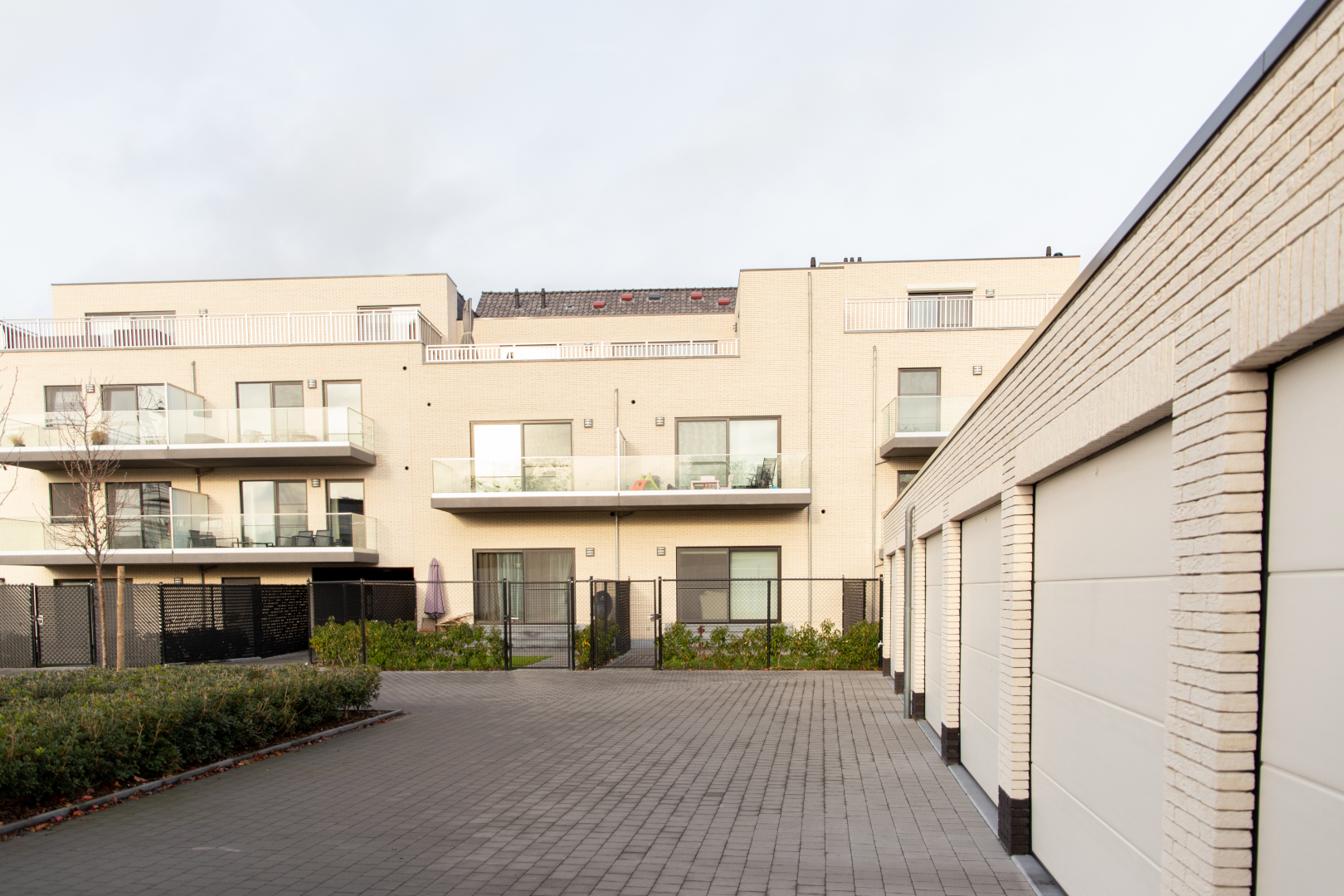 Keeping it simple
TEXT: FRANK VAN LIESHOUT | PHOTOS © SASS
Operating from the Flemish town of Temse near Antwerp, SASS Architects supports its creative designs with efficient project management, solid architecture and an aesthetic of clean lines and sustainable solutions in sync with natural surroundings.
"The kind of modern architecture we believe in is about flexibility, timelessness and, most of all, simplicity," says SASS founder and managing director Sam Van Mele. "Keeping it simple is our mantra."
Founded in 2015, SASS have hit the ground running with a range of successful commissions for private homes, town planning developments, apartment buildings and commercial property. In three years, Sam's one-man band has grown into a mid-sized firm employing four freelance architects, an interior architect, a dedicated project manager and a commercial manager. "But we still operate more like a hub for creative minds than as a traditional architectural firm," Sam smiles. "For every new commission, we like to challenge each other to come up with new perspectives and ideas. It's what we have always done since we've known each other as students at the Luca School of Arts in Ghent, and in my mind it's the only way that we can continue to meet and exceed our clients' expectations."
Commercial property
While high-end private builds still take up a sizeable proportion of their portfolio, SASS have also started to make a name for themselves in town planning architecture, residential apartment buildings, offices and other commercial real estate.
"We have just finished our design for a large new multi-purpose development with a hotel, offices, restaurants and retail in Lokeren, which we are really proud of. It's the kind of project we relish, because it's about making creative use of resources and location to design a building which can be used for different purposes 24/7, where different uses of the building reinforce each other. In addition, you also need to ensure that the building can be modified relatively easily to fit any other purpose in the future. Designing modern commercial real estate is about flexibility, creating something which is contemporary yet timeless, as well as highly efficient."
Another area where SASS use their creativity to create efficient layouts is town planning. What they tend to do is to develop a plan for a new neighbourhood or a cluster of homes before calling in the surveyor. "Rather than building in traditional units, we use creative clustering to build more homes on the same plot of land as well as create more green space for residents to enjoy," Sam explains. "It's all about making efficient use of the available space."
Private homes
While commissions from town councils and commercial real estate developers largely hinge on efficiency and return on investment, SASS' dealings with their private customers are mainly about finding out what the customer is really looking for, and taking time to discuss details about the exterior and interior design.
"One of the most important things is to have a good understanding of what kind of house the customer will immediately feel at home in. Part of this is to come up with a design that suits their lifestyle and the composition of their household, whether they have children, have just started a family, etc.
This is why we take plenty of time and schedule various meetings to interview the clients about their lifestyles, and why we also visit them in their homes to get a clear idea of the dynamics of the household they are running and how their wants and needs can be translated into the design of their new home."
Creative designs
But the first question SASS ask their clients is budget related. "We really want to help clients to avoid overspending," Sam explains. "When people start out building their own house, they can be overambitious in terms of space and materials. We want to make sure they can afford not only to build the house, but also make it into a home – in other words, that they have enough budget for the construction as well as the finishings."
What is more, for a house to look stylish, fashionable and at the same time inviting and homely, you do not necessarily need a surplus of space, according to Sam. "Very large mansions are not really in keeping with modern times any longer. And making creative use of layout, heights and the amount of light you let in, means you can design a 2,000-square-foot house which feels like a 2,500-square-foot house. Delivering quality, timeless architecture is all about how you use the space, how you let the light in, how you design the access and circulation in the house and the relationship of different parts of the house with the garden and the surroundings. For instance, it's not just the size of a window which will give your kitchen a light and airy feel; more important are the positioning of the window and the angles it creates. Also, where do you want lots of light to stream in, and where do you want to create a cosy feeling? Where do you want to have a seamless transition to the surrounding gardens, and where do you want to create more privacy? Taking all these considerations into account, and adding some original details, we can create a unique house that will feel like home from the very first day the clients move in, a place that they will instantly fall in love with and never grow tired of."
This is why SASS prefer to control and coordinate the complete project, from design and building applications through to contracting, construction, finishings and surroundings. "We work with a roster of builders we can trust, and in consultation with the client, we can recommend a builder that is competent and suitable for the project. And, of course, we will also be overseeing and guiding the project from start to finish."
The design for a large new multi-purpose development with a hotel, offices, restaurants and retail.
Virtual environment
This month, SASS themselves will be moving into a new home as well, near the river Scheldt in Temse. With offices on the ground floor, clients will be welcomed in a relaxed, informal setting on the first floor, where SASS have also installed a virtual design environment. "This is exciting new technology which will give our clients instant, intuitive understanding of the choices they make, not just in terms of the shapes of a design, but also the different materials they can use. It's yet another tool that we can use to deliver our clients the home that they dream of. And for ourselves, it's a great new office to suit our ambitions to keep growing into the future. We can't wait to move in!"
Subscribe to Our Newsletter
Receive our monthly newsletter by email