Sarlat: A taste of French terroir
Text: Chérine Koubat | Photos © Office De Tourisme Sarlat Périgord Noir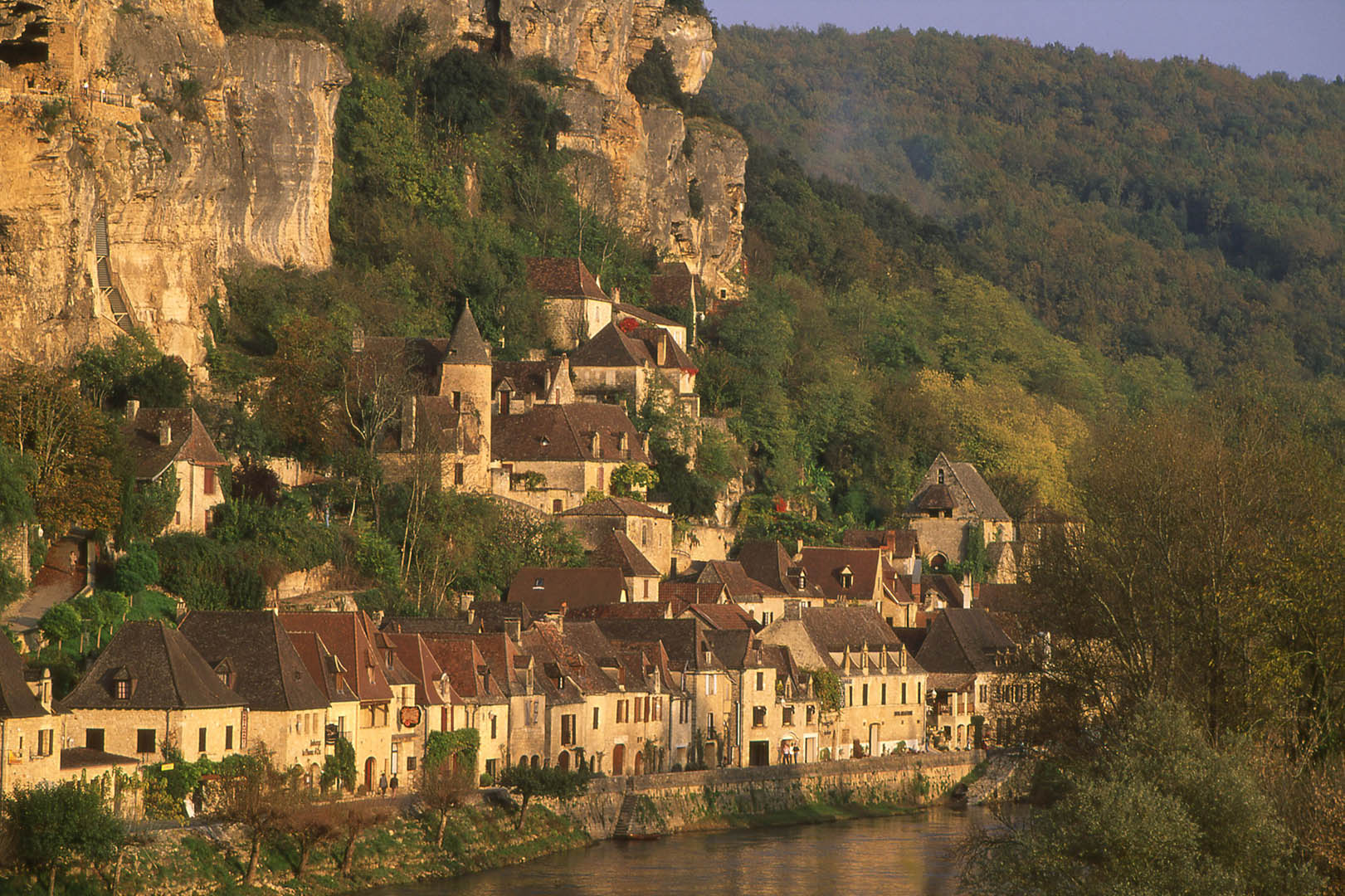 Walking through the romantic town of Sarlat feels like stepping into a history book. But this bustling town is far from a sleeping beauty. It hosts dozens of cultural and food festivals every year, making it a lively base to explore the Perigord region – the land of chateaux, gastronomy and French 'art de vivre'.
Built in honey-coloured local stone, Sarlat is known for having the highest concentration of historic and classified monuments in France – 78 over 11 hectares. The town's bi-weekly markets brim with tantalising local delicacies, while sunset casts another spell: "We have authentic all-gas lighting throughout the town," explains Katia Veyret, head of communication at the Sarlat tourism office, "which really enhances our unique architecture and takes you back in time". Unsurprisingly, countless films have been shot there, including classics such as The Four Musketeers and Les Misérables.
The town capitalises on its emblematic animal, the goose, during Fest'Oie, a gastronomic festival offering cooking classes, a goose contest and an extravagant all-you-can-eat 15-course waterfowl and foie gras meal. But the star event is undeniably the truffle festival, which takes place in January. Food tastings, tapas bars, oenology courses and a handful of Michelin-starred chefs judging a cooking competition make for an eventful weekend. Locals as well as visitors delight in the town's annual Christmas market, which is ranked in the country's top five most beautiful markets – no meagre feat for a southern town. Film, theatre and art each also have their own festival, sprinkled throughout the year.
The beauty of Sarlat, however, extends far beyond the town itself: "We are known for our castles and manors, with many clustered in a 20-kilometre perimeter around the city," says Veyret. You can visit Joséphine Baker's old home, le Chateau des Milandes, or the stunning hanging gardens of the Château de Marqueyssac, with its roaming peacocks. The latter is close to two of the country's most beautiful villages: Beynac, with its famous hill-top castle and winding lanes, and photogenic La Roque Gageac, with golden stone houses nestled between limestone cliffs and the Dordogne river (a UNESCO designated Biosphere reserve). The area also boasts some prehistoric gems, such as the neighbouring and world-famous Lascaux caves.
Whether you're into food, history, architecture, art or wildlife, the Dordogne is the place for you.
Subscribe to Our Newsletter
Receive our monthly newsletter by email