QuattroPole: Three countries, four cities, one experience
Text: Pierre Antoine Zahnd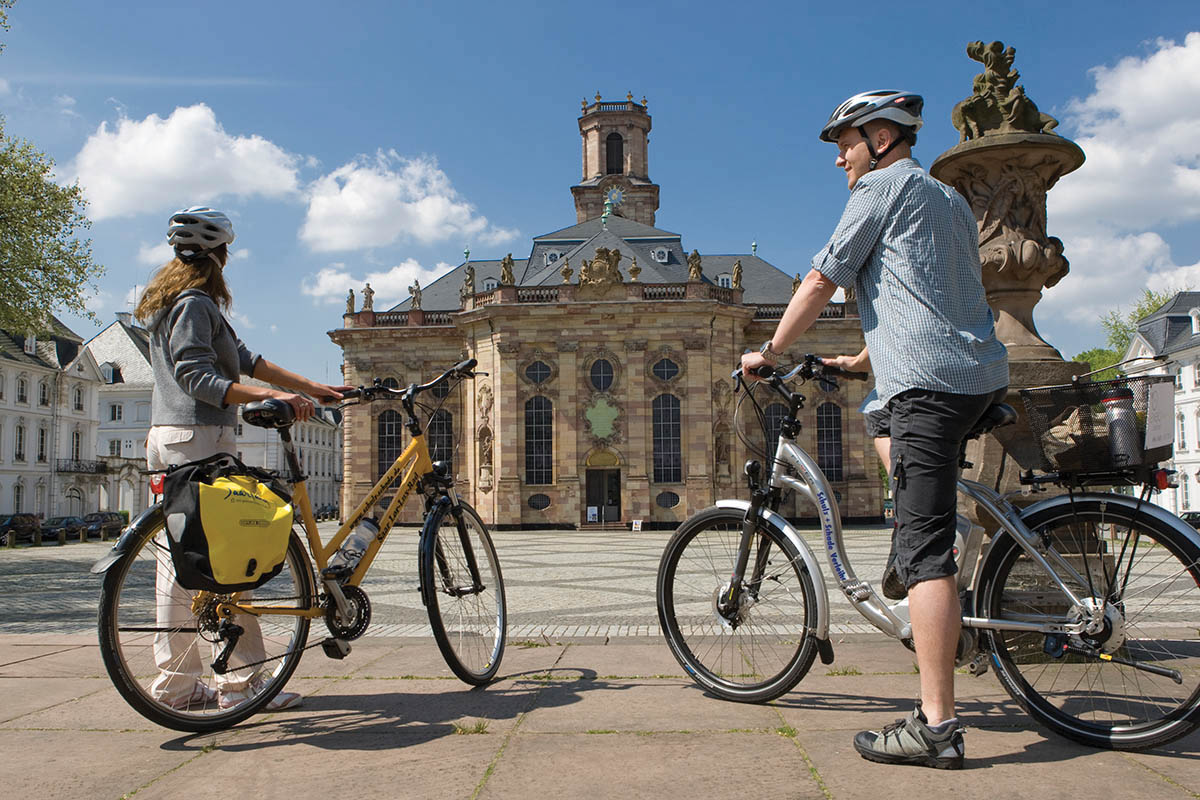 QuattroPole is a network of four cities across the borders of Germany, Luxembourg and France. Uniting Luxembourg, Saarbrücken, Trier and Metz, since 2000 it has aimed to promote historical, economic and cultural diversity, as well as active multilingualism. Located no more than an hour away from one another, the four cities constitute an area of dense artistic and cultural concentration, and this proximity makes Quattropole an ideal long-weekend destination for curious travellers. From Roman ruins to grand Baroque churches, wine fairs, Michelin-starred restaurants and richly adorned train stations, Quattropole may be one of Western Europe's best-kept secrets.
Luxembourg – a city of contrasts at the heart of old Europe
As an international banking centre and home to major European institutions, Luxembourg is known as a modern, future forward capital. The birthplace of Robert Schuman, a statesman who was instrumental in the consolidation of European unity, Luxembourg is now home to the Secretariat of the European Parliament, the European Court of Justice, and the European Investment Bank, among others. Discovering the 'EU' side of Luxembourg is easy, with walking tours such as the Luxembourg, a European Capital or Schuman Circular Walk circuits.


But the past has pride of place, too: the Old Town boasts a plethora of picturesque squares and charming alleyways. With long, stately boulevards as well as spacious public parks, the city easily lends itself to being explored on foot. The so-called Wenzel Circular Walk is a scenic tour of the historic centre, and in an hour and a half takes visitors through the thousands of years that build the city's past.
Poised between tradition and innovation, like the city itself, Luxembourg's cuisine is up there with the best of its French neighbours. With numerous Michelin-starred establishments offering variations on regional specialties, Luxembourg also offers a tempting wine selection that includes the famous Riesling as well as the local Champagne: the Crémant de Luxembourg.
Saarbrücken – a major city on a human scale
First-time visitors may not immediately realise the full status of Saarbrücken on a regional and national level. The state capital of the Saar is also home to the prominent Saarland University and constitutes the region's economic hub, yet it remains a relaxed, friendly city. Saarbrücken's modest size makes for a pleasant concentration of leisurely areas – picturesque squares, scenic alleyways and green spaces come aplenty in Germany's smallest major city.
Architecture enthusiasts will doubtless visit the Ludwigskirche, one of Germany's most notable Baroque churches (and that's saying something). From there, a short stroll will take you the Saarbrücken Castle, a striking Baroque edifice with a history of evolution and transformation dating back to the 16th century. From there, you can cross the Alte Brücke toward the Park am Theater and take the scenic promenade back to the Bismarckbrücke (for culture lovers, the Saarlandmuseum's Modern Gallery is right on the way).
Since a day or two of exploring may leave you hungry, Saarbrücken is also famous for its rich culture of food and drink, a unique hybrid of haute cuisine and hearty working-class food.  Examples of local delicacies include Schwenkbraten  (pork neck steak, marinated and grilled), Dibbelabbes (a potato paste-based dish cooked in a heavy pan or in an oven) and Hoorische (potato dumplings).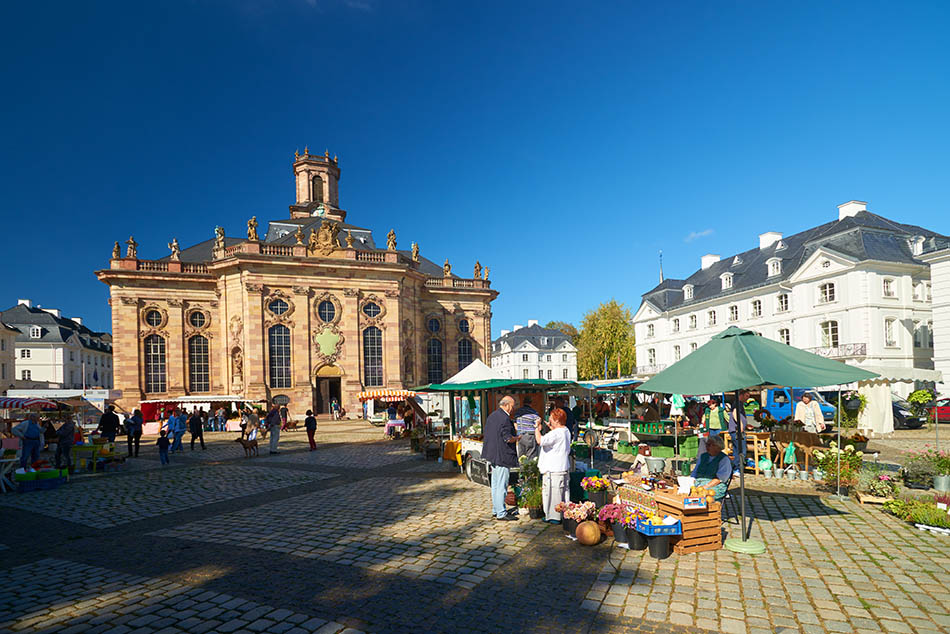 Trier – between Wine and UNESCO Sites
According to historians, the south-western city of Trier is the oldest in present-day Germany. Ancient Rome, in fact, had a foothold in the region, and already occupied a much earlier version of the city. The impressive architectural testament of the Romans constitutes much of its appeal: the colossal Porta Nigra (Black Gate), erected in the second century, is the largest extant Roman gate north of the Alps. It is part of the Roman Monuments, Cathedral of St. Peter and Church of Our Lady in Trier's UNESCO World Heritage Site. This site also comprises a second-century amphitheatre, three ancient bathing complexes and the oldest-standing bridge in Germany, also built by the Romans. The awe-inspiring St Peter's Cathedral, built in the 13th century in the Roman Catholic style, was granted UNESCO status in 1986, along with the 23-metre Igel column.
Beyond its Roman heritage, Trier has become a compelling city in its own right. Its typically German historic centre, with quaint houses and vivid colours, is a spectacle for the eye. But a visit to Trier is also an opportunity to sample one of the region's finest products: wine. Perhaps influenced by its Roman ancestry, Trier has become a local centre for the drink: with frequent public showcases attended by some hundred local wine-makers from the Moselle and Ruwer region, Trier is sure to titillate the taste-buds of oenologists and amateurs alike.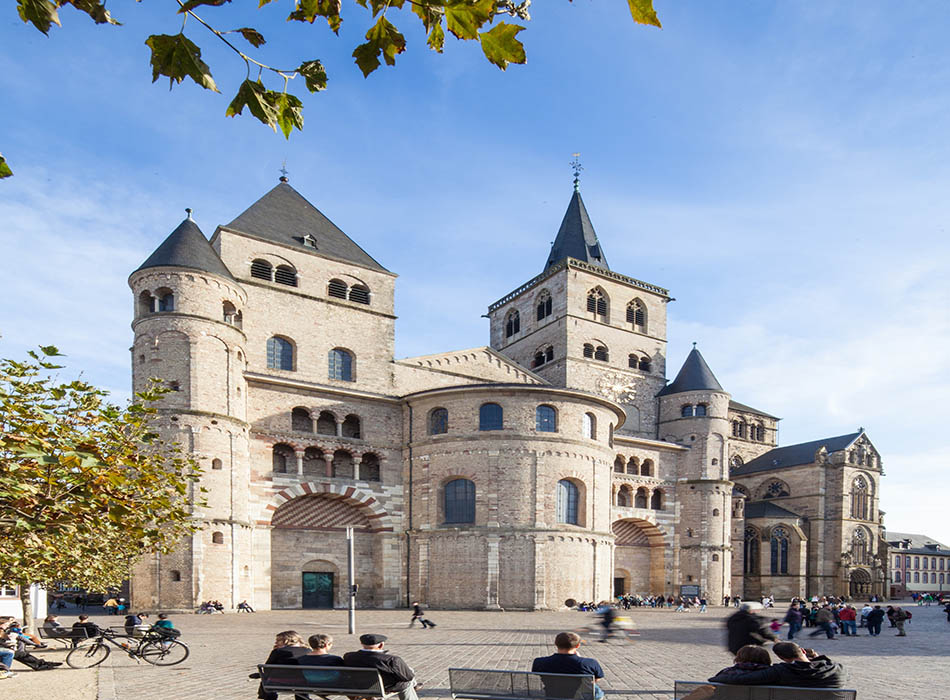 Metz – a feast for the senses
Although not very famous internationally, Metz is one of France's most aesthetically impressive cities. The city on the Moselle has harboured a dense cultural, architectural and musical heritage, and even a casual stroll around town can feel like embarking on a trip back a century or two. The 16th-century St-Etienne Cathedral, features not only a remarkable set of Gothic stained glass, but also evocative, dreamlike window designs by modernist painter Marc Chagall.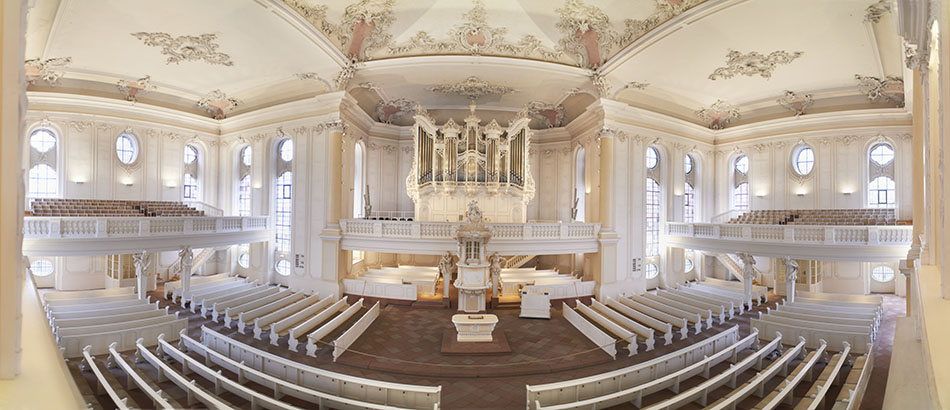 The Centre Pompidou-Metz art centre, by Japanese architect Shigeru Ban and Jean de Gastines, is one of Metz's crowning jewels. Shigeru Ban, a Pritzker Architecture Prize recipient (one of the world's premier architectural awards) designed the white museum roof in the shape of an Asian rice farmer.
The nearby Imperial District offers splendid examples of early 20th-century revivalist German architecture. Even the train station, almost a museum in itself, showcases a collection of various styles: from Romanesque, Gothic and Baroque to Art Deco and Art Nouveau.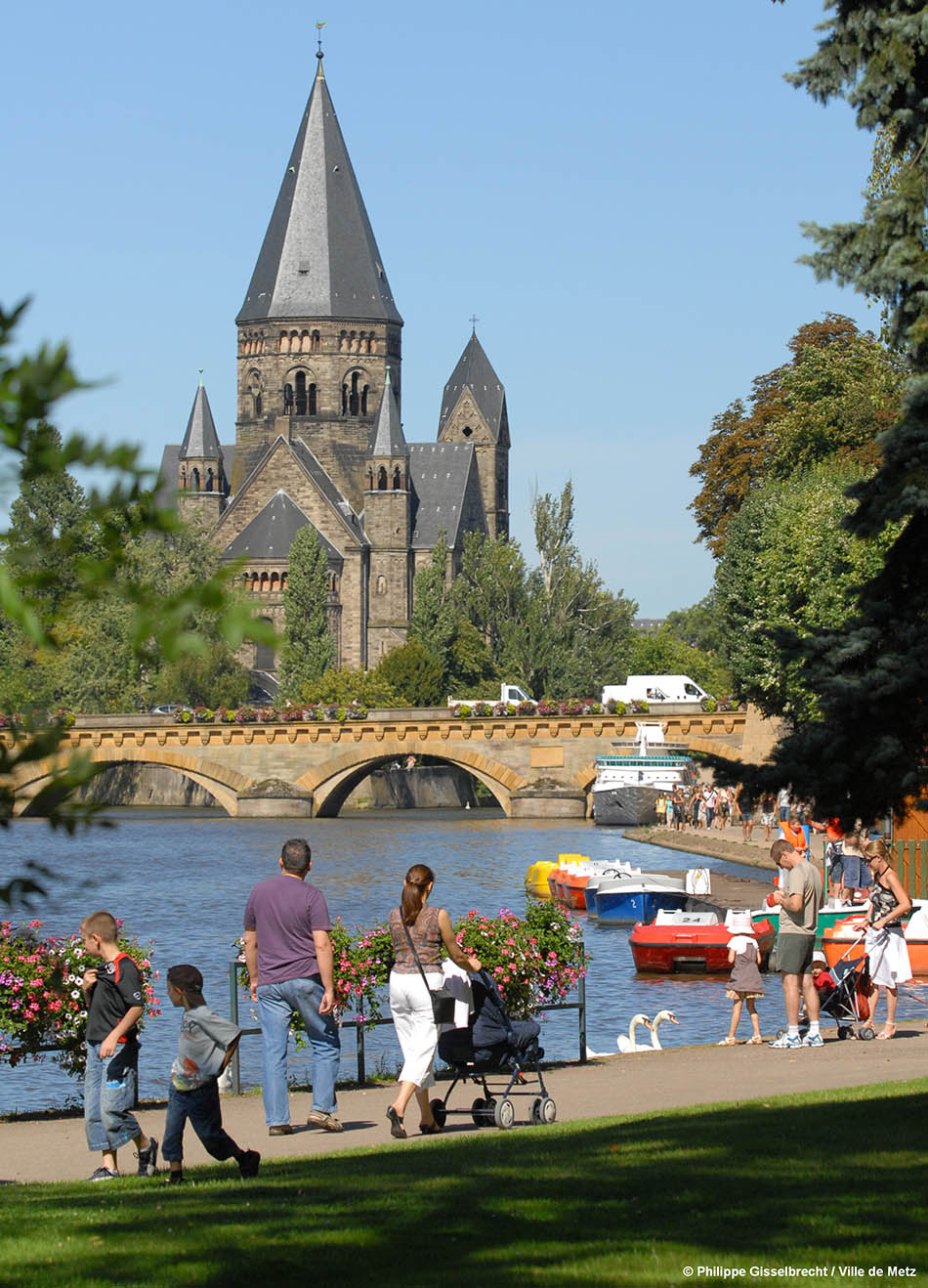 Beyond the visual arts, Metz also has a reputation for the quality and scope of its classical music. Enthusiasts can indulge in the programme of the Opera-Théâtre (one of France's oldest theatres) and the Cité Musicale-Metz, home to the prominent Orchestre National de Metz.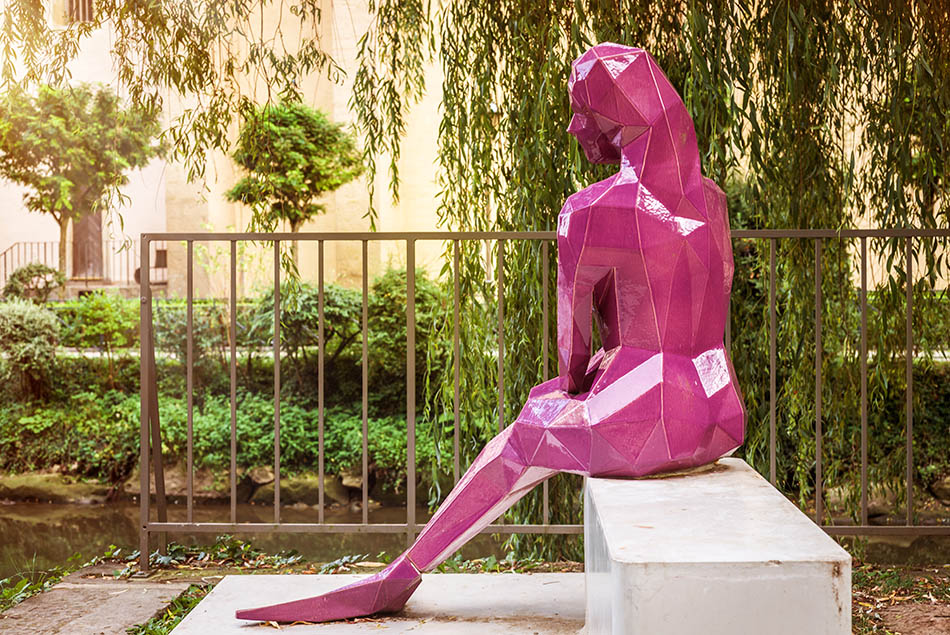 Web: quattropole.org/en Facebook: QuattroPole
Subscribe to Our Newsletter
Receive our monthly newsletter by email