CODA Paper Art 2019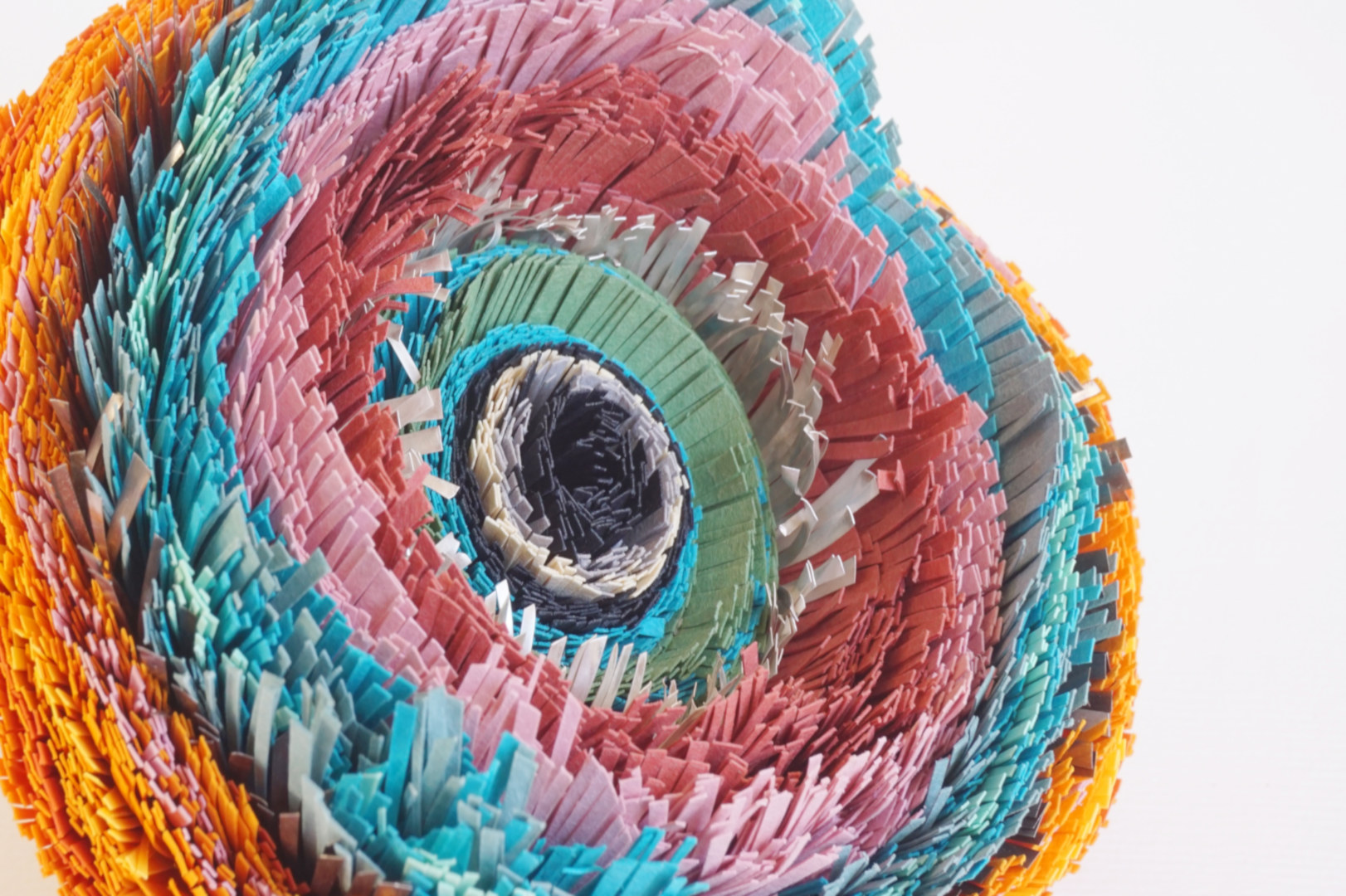 Paper amazes and inspires. The strength of paper is both unique and versatile, and the beauty and rich colouring go hand in hand with themes like sustainability, current issues and innovation. CODA's transparent, open building offers fantastic potential for installations and large spatial works: after a highly successful edition in 2017, CODA Museum Apeldoorn presents CODA Paper Art 2019, an exhibition that provides ample space – both literally and figuratively – for the installations, spatial works and jewellery of artists from the Netherlands and abroad whose work is centred around paper and cardboard.
Paper is a fantastic material that has inspired artists to create impressive works of art for centuries. The structure, texture, divergent traits and infinite possibilities of paper enchant and inspire. Paper and cardboard are relatively simple and fairly cheap materials that, combined with traditional and modern techniques and the artist's inspiration, show their endless possibilities and expressive power in staggering and dynamic but sometimes also moving and subtle ways.
Kensuke Koike
Through juggling, ripping, disassembling and then reassembling photographs, Kensuke Koike (Japan, 1980) creates new images with their own independent lives, just barely connected with their previous ones. The cut is Koike's medium. Slicing, collaging, and weaving are his methods, and scissors, scalpels, and even a pasta maker are his tools. Koike is best known for his Single Image Processing – an ongoing series in which he alters vintage photographs and postcards. He has one rule for making this work: nothing can be removed and nothing can be added. One photograph, one source from which to construct new work and a new meaning. The rigour and discipline of this approach unlocks unexpected richness in images that might otherwise be overlooked as familiar, or even dismissed as banal. His work is a conceptual exercise of constraint and deceptive simplicity that tests and reveals how much may be achieved with very little.

LEFT TO RIGHT:Boris Tellegen – SR1 (surface runoff) – (2016), Kensuke Koike -Ikebana Woman (2017) – Cut postcard, metal wire – Courtesy of Rossana Ciocca Gallery, Milan E
Boris Tellegen
Boris Tellegen (the Netherlands, 1968) began his artistic career using his pseudonym – 'Delta' – on the streets in the 1980s. He always treated the two-dimensional frame of the letter and the word as sculpture, bursting out or morphing into the wall, piercing its boundaries by adding a dimension. By combining the reliefs of his practice with his education in industrial design, he soon started to create three-dimensional work on the intersection of architecture, painting, sculpture and installation. In his body of work made over a 30-year span, Tellegen explores how to transcend the boundaries of walls by annexing, deconstructing and recomposing them, to ultimately disregard them in recent installations. Through the ever-fluctuating shape of his work, Tellegen continues to disrupt our perception of surface and space.
Hiu Tung Yip
Jewellery is also included in CODA Paper Art 2019. The works of Hiu Tung Yip (Hong Kong, 1991) are about interaction and connection. She draws inspiration from animals in nature by engaging with how they attract and repel one another. The colourful feathers of rollers provide the sweetest lure while the vibrant skin of poison dart frogs gives the loudest deadly warning: different colour combinations and arrangements give out wildly different information. Tung Yip created the pieces thinking how humans can achieve such effects without vibrant feathers or patterns on their skin. Look Gently is a series of jewellery about the delicate process of interacting and bonding with people. Balancing between safeguarding your comfort zone and venturing into the wild, it proposes a way to deal with these insecurities and intimate discomforts.
CODA Paper Art takes place from 10 June up to and including 27 October 2019. www.coda-apeldoorn.nl/paperart
TEXT AND PHOTOS: CODA PAPER ART 2019
Subscribe to Our Newsletter
Receive our monthly newsletter by email