pam Ename: A local history with universal ambitions
Text: Charlotte Van Hek | Photos © Pam Ename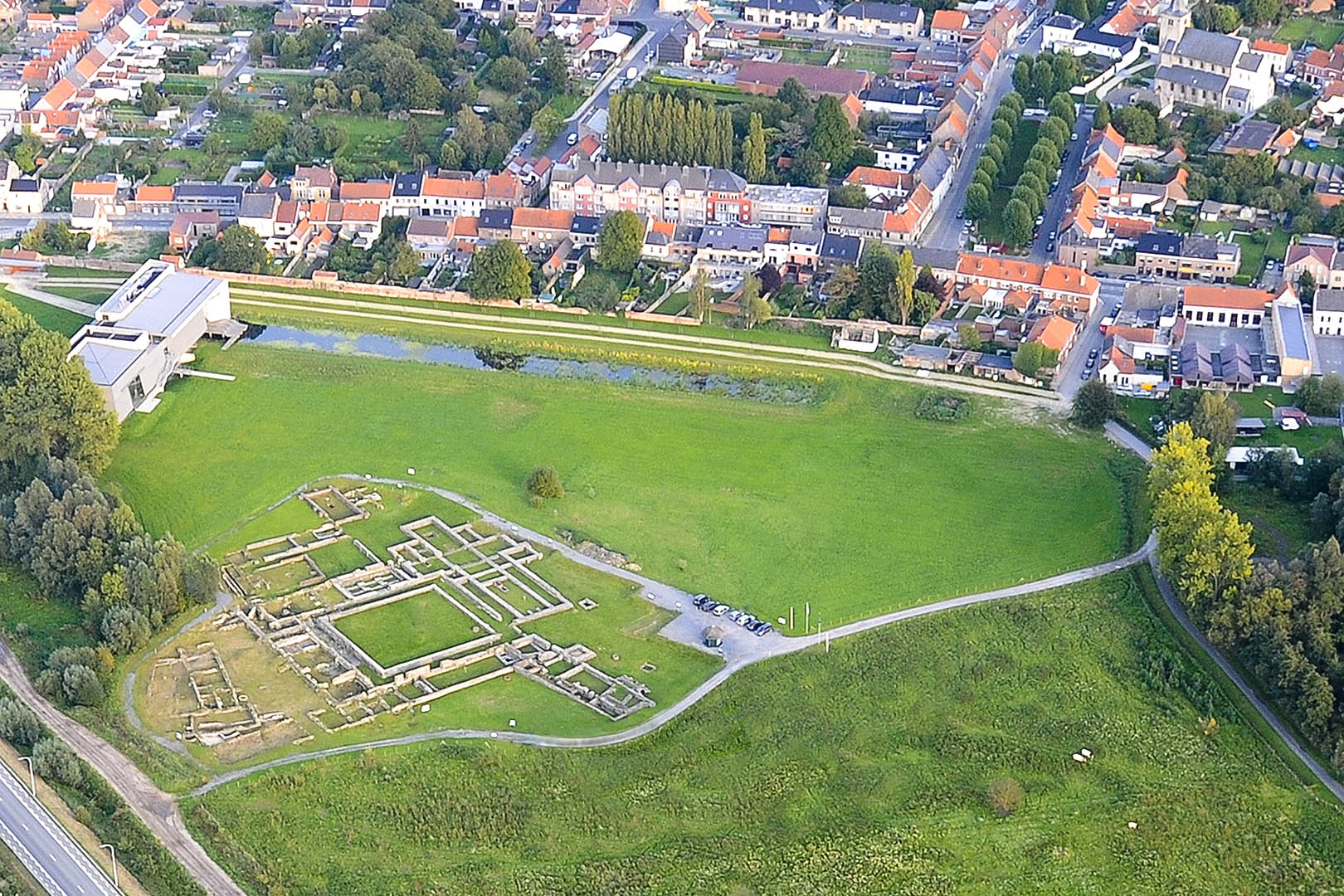 Visiting Ename is like visiting history. This famous Belgian heritage village has preserved and recon-structed the history of its community and the natural environment for more than 1,000 years.
Fascinating stories come at you from every direction; from the archeological site with the remainders of a Benedictine abbey, to the protected forest Bos t'Ename, and the beautifully restored Saint-Laurentius Church, a unique monument from the year 1,000. The provincial heritage site pam Ename is where all stories come together.
"Ename first emerges in history in a context of political tensions and military defence," begins Marie-Claire Van der Donckt, conservator at heritage site Ename. "When the political map was rearranged in 843 due to the splitting up of Charlemagne's empire and the French and German empires came to face each other, German Emperor Otto II founded Ename as one of his main frontier sites." From the 960s, when Ename's castle was founded, the centre developed into a blooming settlement with an important harbour, a market, and two churches, perfectly representing life in medieval times.
These two stories form the central narrative of pam Ename. Via a selective collection of historical objects and interactive stories through films and virtual reality, it lets visitors experience Ename as a village community on the one hand, while at the same time shows the Ottonian centre as an outstanding military, ecclesiastical and economic site.
By combining these local and international elements, pam Ename shows archaeological remainders in a way that transcends the material side. It shows the human story behind this mysterious village – and makes its people come to life.
Subscribe to Our Newsletter
Receive our monthly newsletter by email