ODM Architecture: Building global
Text: Pierre Antoine Zahnd | Photos: Odm Architecture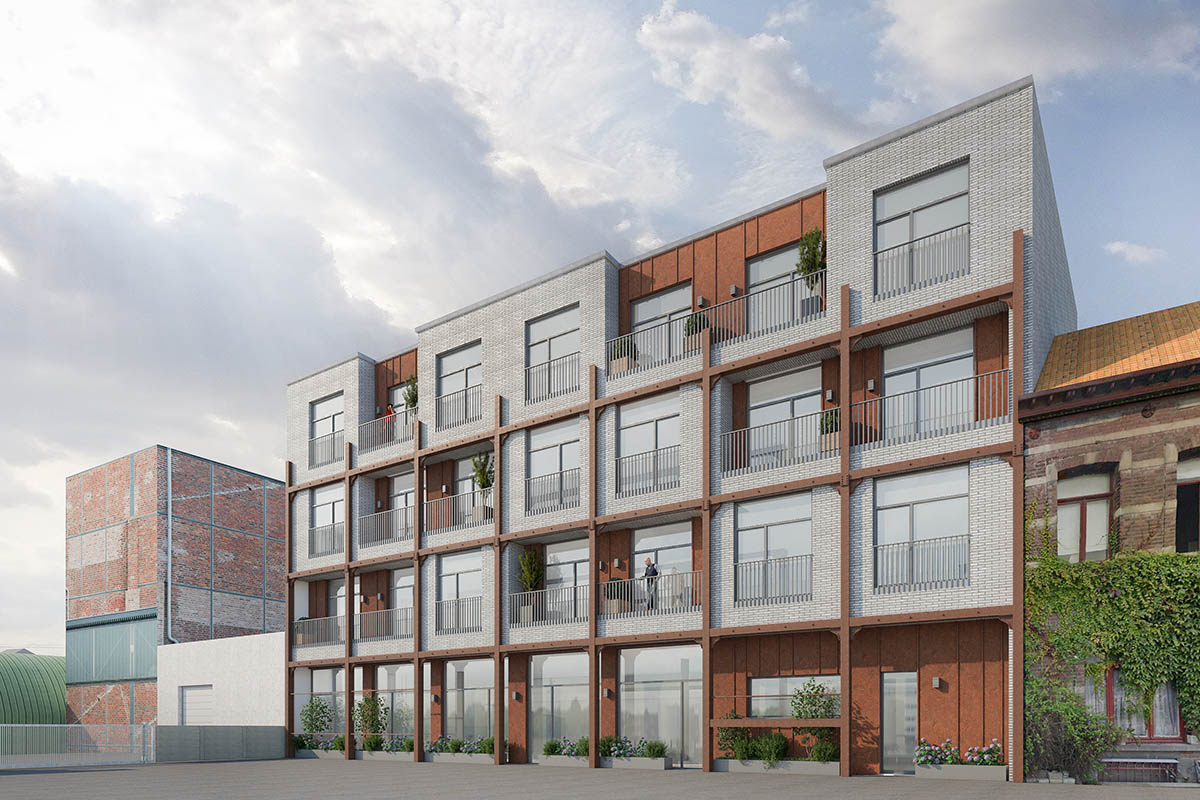 Brussels-based firm ODM Architecture, named after its founder Olivier De Meulemeester, has risen to be an important player both in Brussels and throughout Belgium. Combining wide experience in the field with a keen eye for modern practices, the firm specialises in urban development as well as private housing.
A look at Olivier De Meulemeester's portfolio is enough to suggest the diversity and adaptability of his practice. ODM Architecture handles all sorts of projects, from personal villas and family homes to building complexes and apartments, offering renovation and extension services as well as construction works. But whatever the project, the philosophy remains the same: to adapt and integrate, rather than to remove and displace. Olivier De Meulemeester strives for a creative approach to construction, guided by his "respect for what has already been built" and his drive to "use what is modern in order to highlight what is already there". Whether working on mansion renovations or on rehabilitating a post-industrial neighbourhood, ODM Architecture always works to be a link between history and innovation, joining together the old and the new.
Creating a new dynamic
This is reflected in the firm's extensive involvement with the changing North Brussels infrastructure. Originally a heavily industrial area, it was long neglected by investors and urban developers, who tended to focus on the richer south. Anticipating the shift that put North Brussels on the map again, Olivier De Meulemeester made it one of the focal areas of his firm. Their expertise in underdeveloped areas is now sought for beyond the capital, with numerous projects being carried out further along the Brussels Canal. Bringing together administrative competence and a people-orientated attitude to urban development, ODM Architecture projects do not aim to modernise at all costs, but to "create new dynamic along the Canal, catering for people more than for industry".
High-end
Their catalogue of completed projects speaks for itself when it comes to showcasing the diversity of their output. The Oxygen designs, for instance, consist in high-end living complexes: some are organised around a relaxation centre and a pool; others are larger structures exploiting spatial efficiency and the use of natural materials to produce top-tier examples of modern housing. Larger-scale projects, however, also exemplify the firm's commitment to urban development, such as the Quai de Mariemont project in Brussels, carried out over a year and intended to rehabilitate an old industrial dock, making the past tangibly relevant to the present.
Future-facing
As their interest in newly developing areas suggests, ODM Architecture are future-facing, and so are their methods and materials. They routinely handle ecological and so-called 'smart construction' materials, as well as home automation tools. Well-versed in passive construction, the firm offers a modern approach to architectural concerns such as home isolation and energy management. Guided by the use of clean lines and elegant materials, ODM also make skilful use of colour to create a powerful architectural aesthetic.
Polyvalent team
But in the bustling circuit of Brussels and Belgian architecture, ODM particularly demarcate themselves by their long-standing expertise and their knowledge of the administrative side. Olivier De Meulemeester's 12 years of international experience has worked to his advantage for navigating the legalities of Belgian urban development: their specialty areas – formerly under-appreciated zones such as North Brussels – are now the subject of much demand from bidders based both in Belgium and abroad. This produces a complex playing field, fraught with ample paperwork and often difficult interactions with the relevant authorities. Within this framework, ODM Architecture aims to act as a link between an investor and the commune in charge of the property. To do so, the team regularly follow further training courses to keep up-to-date with the latest regulations in the construction sector. What also sets the firm apart is that it offers an extended, step-by-step accompaniment service for investors: ODM's polyvalent, multi-disciplinary team essentially covers the entire process of scouting, acquisition, and construction.
Versatility
All in all, ODM Architecture is a seasoned and versatile player in the fields of both private housing and larger urban development. Their creative and integrative approach to construction, along with their legislative fluency, will make them an ideal partner to a local or international developer – or, indeed, to those going for the living room extension they've always dreamed of.
Subscribe to Our Newsletter
Receive our monthly newsletter by email