Nieuwpoort: A city intertwined with the sea
Text: Bas van Duren | Photos: Westtoer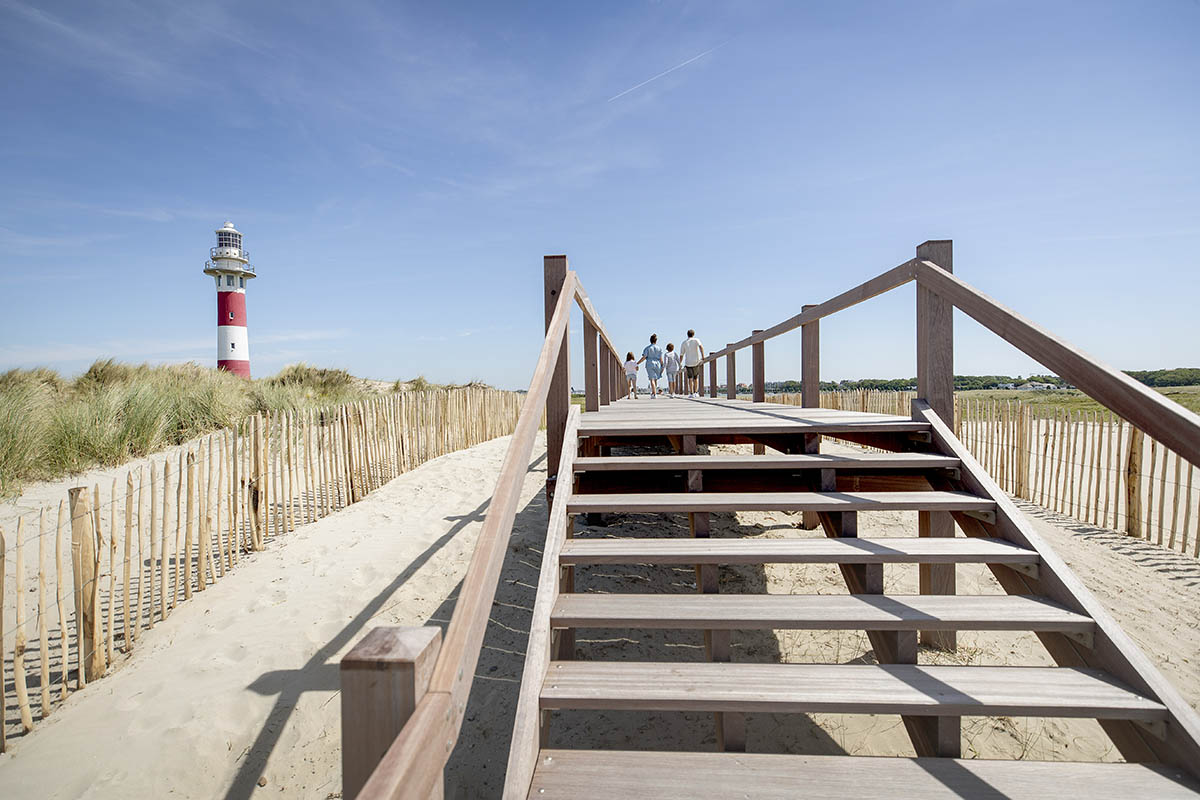 In Belgium, just a half hour drive away from Bruges, you'll find a place called Nieuwpoort, that despite its name – which literally translates to 'new port' – is rich in history, events, shops and more. As one of Belgium's ten seaside resorts, it has a deep relationship with the North Sea, having four ports and several highly regarded restaurants that have fresh saltwater bounty on their menu. For the outdoorsy types, to call Nieuwpoort lovely is an understatement, having unique spots of untouched nature and amazing bike routes in its surroundings.
This is a city that has its roots in medieval times, saw Spanish and Dutch armies try to conquer it, and had its most devastating blow during the Great War. Despite inundating its surroundings during the Battle of the Yser against the German Army, not much was left of Nieuwpoort afterwards. But its inhabitants were adamant on restoring their city to its former glory, and brick by brick, rebuilt each house that is in use to this day, with the year they were rebuilt noted on the front. It's a testament to the perseverance of the Nieuwpoorters and its city that has a history of coastal tourism and expanded on that after the Second World War.
Water ways
"Nieuwpoort thrives on seaside tourism," says Michelle Martens, head of the tourism department. "We have the largest marina in North Europe that is not only well-kept, but looks amazing and as such attracts sailing aficionados from all across the continent, many from the Scandinavian countries and England. With 2,000 berths, it's quite a sight and one that you can enjoy from the two wooden piers that lead to the marina and the fishing port. There's a free ferry that can take you across and if you're there, there's so much unspoiled nature that you should definitely walk around in. There's even a chance you will get to see seals who use Nieuwpoort as a rest stop and we have police around who make sure they get that much needed rest."
Historic city
Truly, water plays a big role in Nieuwpoort, as its city centre and the part that resides next to the shore (referred to as Nieuwpoort-Bad) are connected through a waterway, creating a vista that stretches on end. "But Nieuwpoort is more than just seaside tourism," declares Martens. "Our history is on full display in the city with several monuments that honour the fallen of the First World War and there's a visitor centre where there's an interactive installation that covers the inundation." She continues: "There's always something to do in Nieuwpoort. There are events every season and the standout is the Feast of Saint Bernardus, named after the city's parish. It's a whole weekend that offers food, arts and entertainment and includes a stroll with over a hundred Saint Bernard dogs across our seawalls. It's quite a sight to behold."
Fish & Digs
As mentioned, Nieuwpoort offers a lot for gastronomers, particularly those with a taste for finny things. There's nothing quite like a stroll along the beach and having some quality fish afterwards, and the city is happy to provide that. Martens singles out M Bistro: "It's both a bistro and restaurant and was awarded a Michelin star last year and held on to it. They do wonders with local, seasonal products and it's run by a husband and wife who are well acquainted with the area. The fish on their menu is caught the same day by our local fishers, so you can expect things like delicious plaice and shrimp." And as for shopping? "We jokingly say that we have all the famous brands on the size of a stamp, but it's true; we do have quite a lot of stores grouped into a small space."
Surroundings
With its central location in the western part of Flanders, Nieuwpoort serves as an excellent home base while venturing out into the surroundings. History buffs can go see the front lines that defined the Great War, while bike enthusiasts can enjoy the many routes that cross the Westhoek region of which Nieuwpoort is a part of. If you're planning on staying for several days, there are more ways than one to spend the night in this seaside resort. With classy hotels, B&B's and high-quality camping sites, you can find a happy stay in Nieuwpoort, whether you're the outdoorsy or indoorsy type.
Subscribe to Our Newsletter
Receive our monthly newsletter by email