Maarten Heijmans: The actor sings Ramses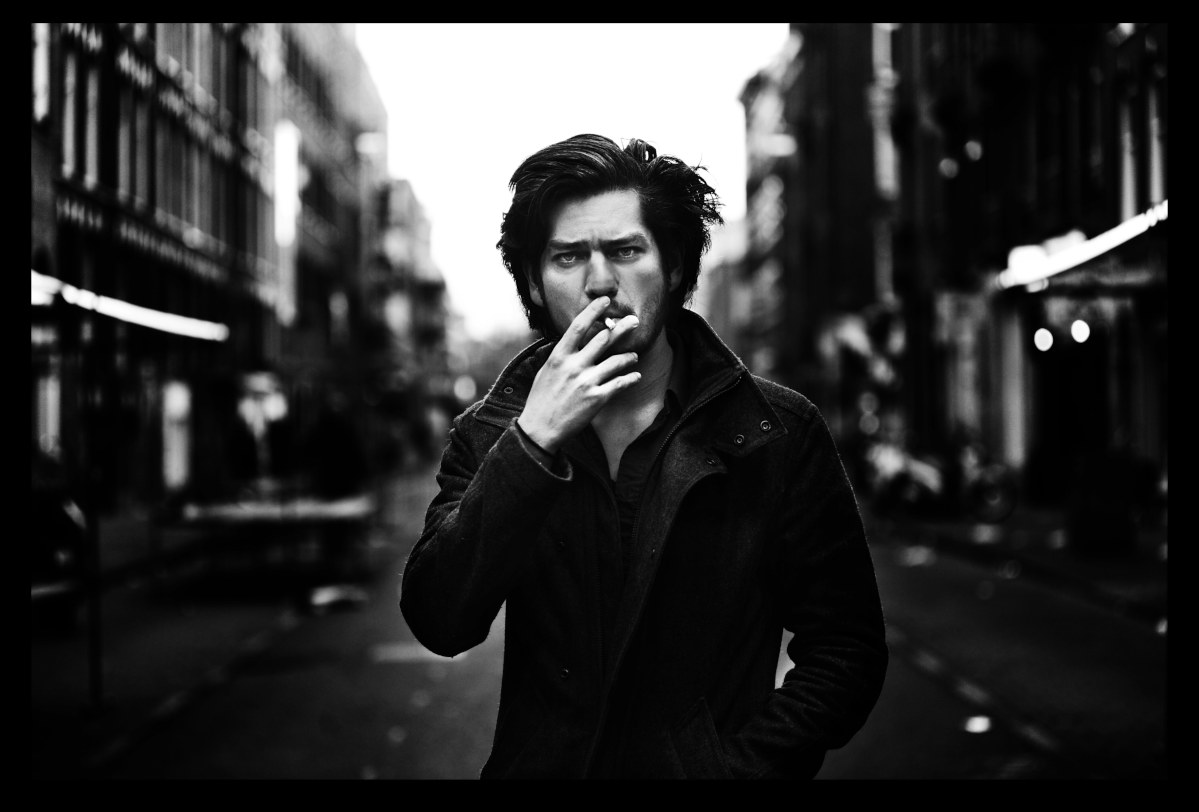 Dutch actor Maarten Heijmans shot to fame playing the iconic singer-songwriter Ramses in the eponymous miniseries of 2014. It was a role that earned Heijmans an International Emmy Award, and one which he still holds closely to his heart. So much so, that the multi-talented star has released the album RAMSES, featuring his own versions of Ramses' incredible repertoire.
TEXT: ANNA VILLELEGER | PHOTO © MONA VAN DEN BERG
The album was released on 1 December – exactly ten years after Ramses' death. It includes Maarten's favourite Ramses songs recorded in new arrangements, and was unveiled at a special tribute concert at the Stadsschouwburg in Amsterdam.
"We had worked on performing these arrangements live, but in my head I actually always heard a studio album; something more layered and nuanced and more detailed. When I realised in early 2019 that on 1 December it would be ten years since Ramses died, I knew that was the time to release the songs on an album," explains Heijmans.
Together with drummer and producer Viktor van Woudenberg, Heijmans went back into the studio with the band at the start of 2019. "Re-arranging the songs was very organic with these people, it really felt like a playground. Precisely because the lyrics and the harmonies are already fixed, we were able to fill in the rest completely freely."
The collection of songs that Heijmans has selected for RAMSES contains classic songs such as Sammy, Laat me, Zing vecht and Wij zullen doorgaan, but he certainly did not want it to be a 'best of' album. "The songs that have touched me the most are perhaps among his more unknown works, songs such as Als je niet bij me bent or Slaapliedje. Every song on this album meant a lot to me during the preparation and the running of the drama series and I have been able to add something personal to every track."
Maarten Heijmans and his band will perform RAMSES live in the spring.
Dates:
29 March, Groningen, Oosterpoort
1 April, Rotterdam, Schouwburg
8 April, Utrecht, TivoliVredenburg
9 April, Tilburg, 013
14 April, Nijmegen, Sleeping Beauty
19 April, Amsterdam, Paradiso
For tickets see; www.maartenheijmans.nl
Subscribe to Our Newsletter
Receive our monthly newsletter by email