Lynn Van Royen: An actor with many layers
Text: Anna Villeleger | Photos: Steven Hendrix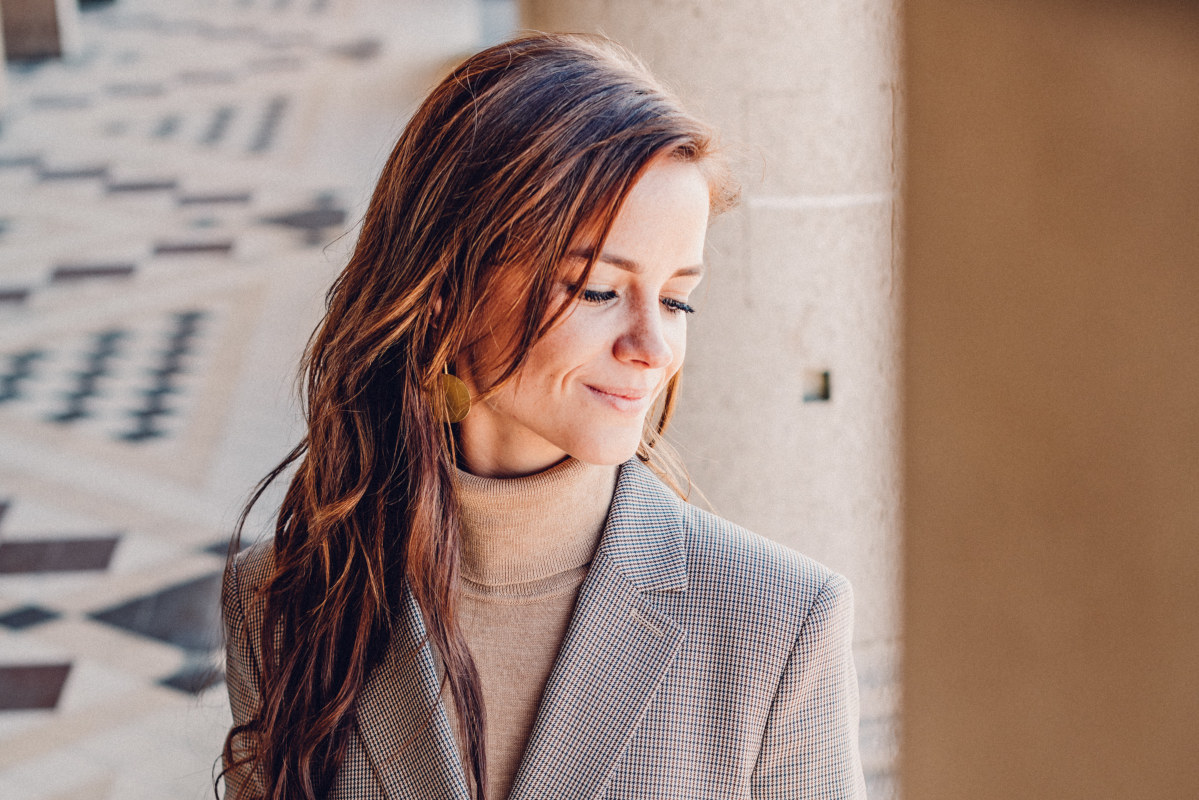 Aalst-born Lynn Van Royen has been a familiar face on Belgian screens for over a decade now, and now thanks to the availability of hit Flemish series such as Tabula Rasa and Hotel Beau Séjour on Channel 4's on-demand service All4, she is also making a name for herself on British shores. Between starring on stage alongside Peter De Graef in a play about the American artist Henry Darger, filming upcoming soccer drama The Window in the UK and juggling life with two small children, the actor found time to talk to us about her exciting upcoming projects.
Van Royen is clearly very good at multi-tasking, as she speaks to me over video call from her home in Flanders. It is a Wednesday afternoon, which means her sons (four and eight) have a half day from school and she's been making brownies with them. Warm, funny and down-to-earth, I almost forgot that I was speaking to one of the most in-demand actors of the moment as we settled down to discuss Van Royen's critically acclaimed role in Hotel Beau Séjour. A riveting whodunnit with a supernatural twist, the series was first broadcast in 2017 on Belgian channel, EEN. It went on to be shown on Netflix, which led to American author Stephen King praising the show on Twitter, describing it as 'eccentric, brilliant, and strangely touching'.
"That was something I could only ever have dreamed of," enthuses the 30-year-old, who played lead character Kato Hoeven in the show. "That was a great way to get publicity for the programme — it was wonderful. Netflix also helped us get a lot of attention very quickly."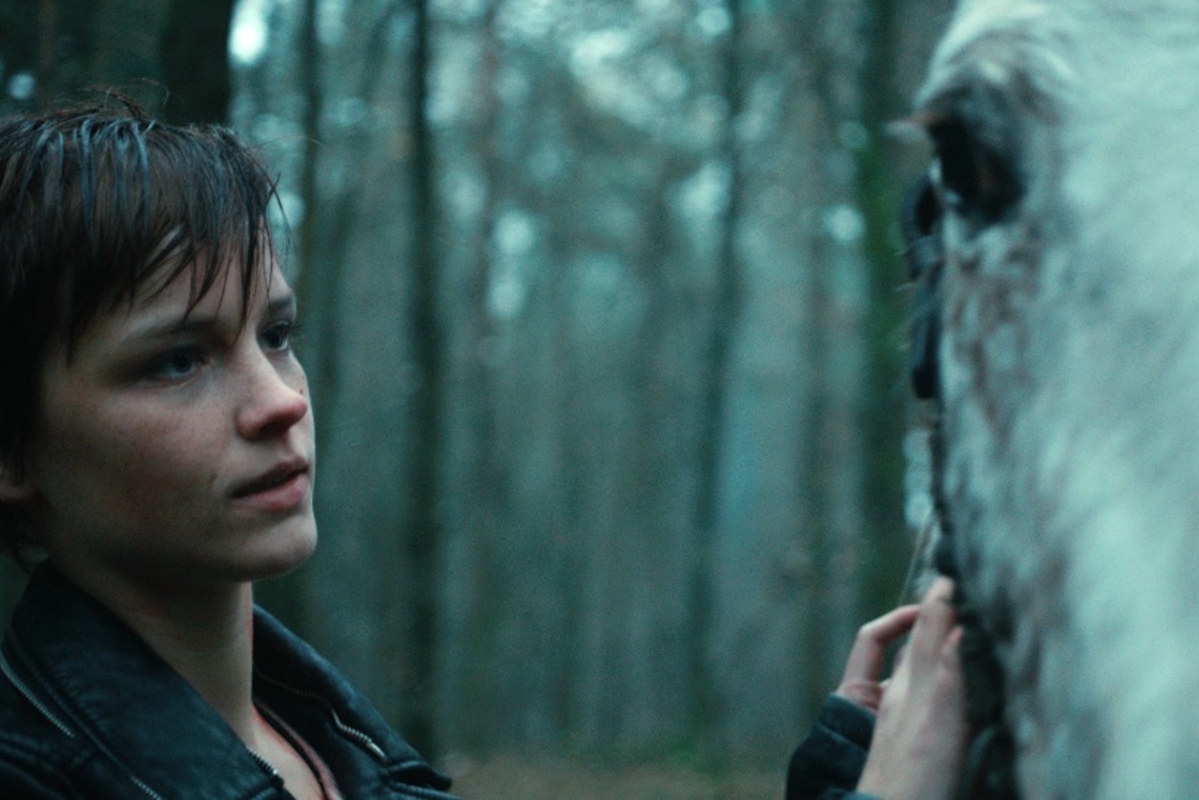 Intense
The premise of Hotel Beau Séjour is that Van Royen's teenage character Kato (Lynn Van Royen) is killed in a cheap hotel room before returning as a ghost to investigate her own murder. "Along with the crew, we stayed in the actual hotel," recalls Van Royen. Rather than being a spooky experience, Van Royen describes it like "being at camp" and says it really helped everyone connect. The actor admits filming was "intense" however, and that the show's dark themes did make things tough. "Some days were more difficult than others," she recalls. "But the feeling I had was not that I was playing a dead girl. To me, she was very much alive."
Award-winner
Her approach was clearly effective, with Van Royen's portrayal being lauded by critics and viewers alike — so much so that she received the award for Outstanding Actress in a Drama TV Series at the 2018 Monte Carlo TV Festival. "That was so surreal," smiles the star. "It was so big and fancy, and they sat us right at the back because one of the directors is in a wheelchair so I thought 'ok, we're at the back, I'm safe'. Then they called my name! I dropped my phone and just thought 'don't trip, just make it to the stage and say something that makes sense'. I did okay!" Did she have a feeling the show would bring her this much success when she first read the script? "Well, I was very realistic — and this went beyond my imagination," she grins.
Van Royen always likes to absorb herself into her roles, and she even learned to ride a motorcycle when playing moto-cross rider Kato. Is that a skill she has used since? "After shooting, I was pregnant with my second baby, so I had to get my priorities straight. But I would love to buy a motorcycle and travel round in it one day," she muses.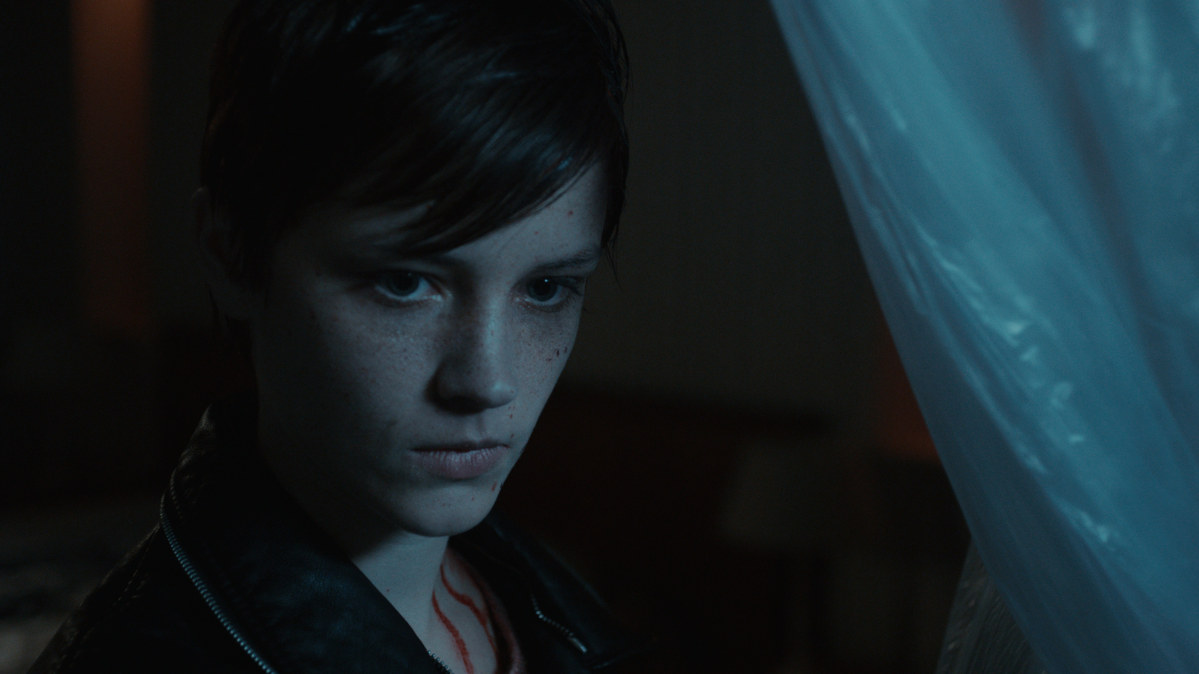 Family life
Talking of her sons, Van Royen admits that, like all parents, juggling family life with a successful career is no mean feat. However, Van Royen is fortunate enough to have the support of friends and family. "The family all jump in," she smiles. "You don't raise them alone — it takes a village!"
They may still be very young, but could Van Royen, a former student of the Royal Institute for Theatre, Cinema and Sound (RITCS) in Brussels see them following in her footsteps? "At the moment they're not interested, but they can do whatever they like," says the actor, who began treading the boards herself as a hobby. "I did theatre after school between the ages of 14 and 18. It was just something I loved, but I didn't really think it could be a career. I mean, no-one in my family did it. Then I had a really good exam result and my teacher suggested taking it further. I got a part in a Belgian miniseries when I was a teenager…and now we're here!"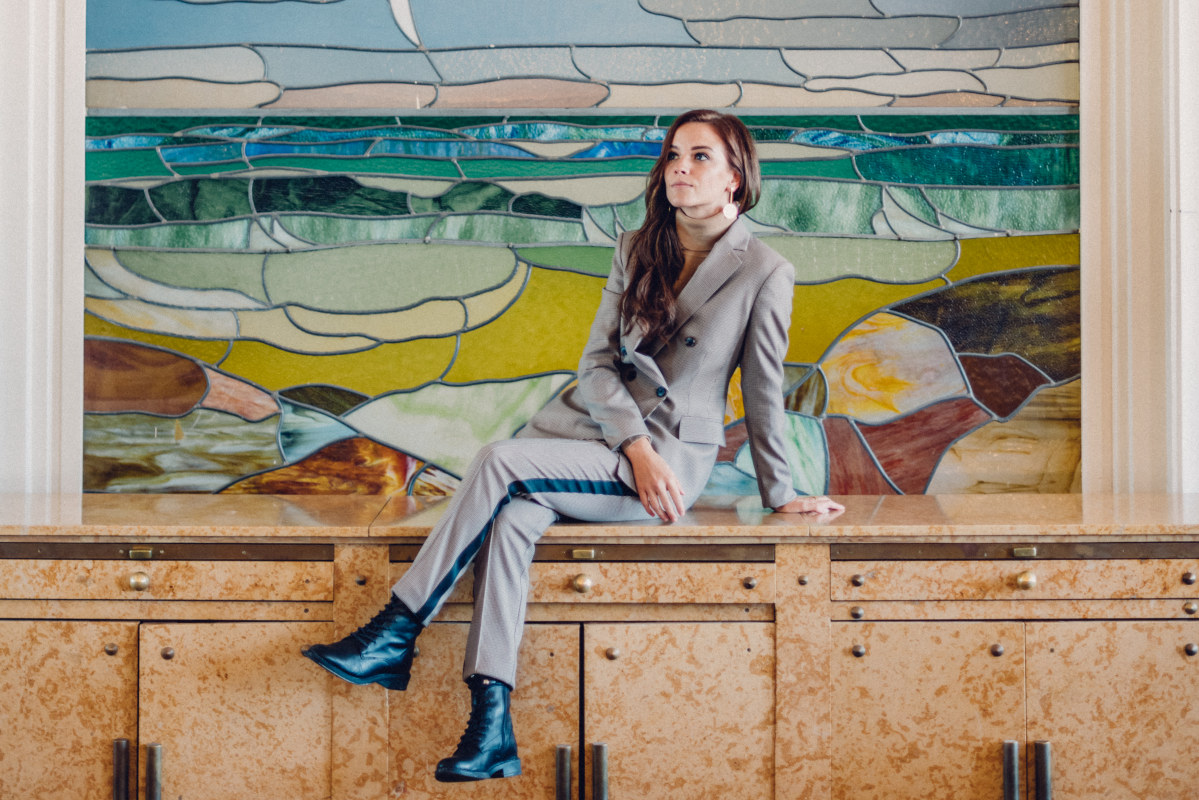 Versatile
In addition to her success in Hotel Beau Séjour, Van Royen also impressed with her role playing Nikki in the 2017 psychological thriller series Tabula Rasa alongside Veerle Baetens. Is the actor particularly drawn to dark subjects? "They do appeal to me; I enjoy parts with lots of layers," she admits. "But certainly not exclusively. I've also done comedies and I love the idea of a costume drama, or an action movie with lots of extreme stunts."
Many film stars choose to make a children's film once they have children of their own, and I wonder if this is something Van Royen has also thought about? "Well I watched Hotel Beau Séjour with my eldest son and he didn't get traumatised," she jokes. "Though I would love to provide the voice for an animation. I love to play around with different voices when reading the kids stories at home."
Theatre is still a major part of Van Royen's life and she has been touring Flanders in the play, In the Realms of the Unreal, about the artist Henry Darger, one of the most famous names in outsider art. "It's good to combine theatre and film work," she enthuses. "It's not really easy when you also have a family, but I love to do both."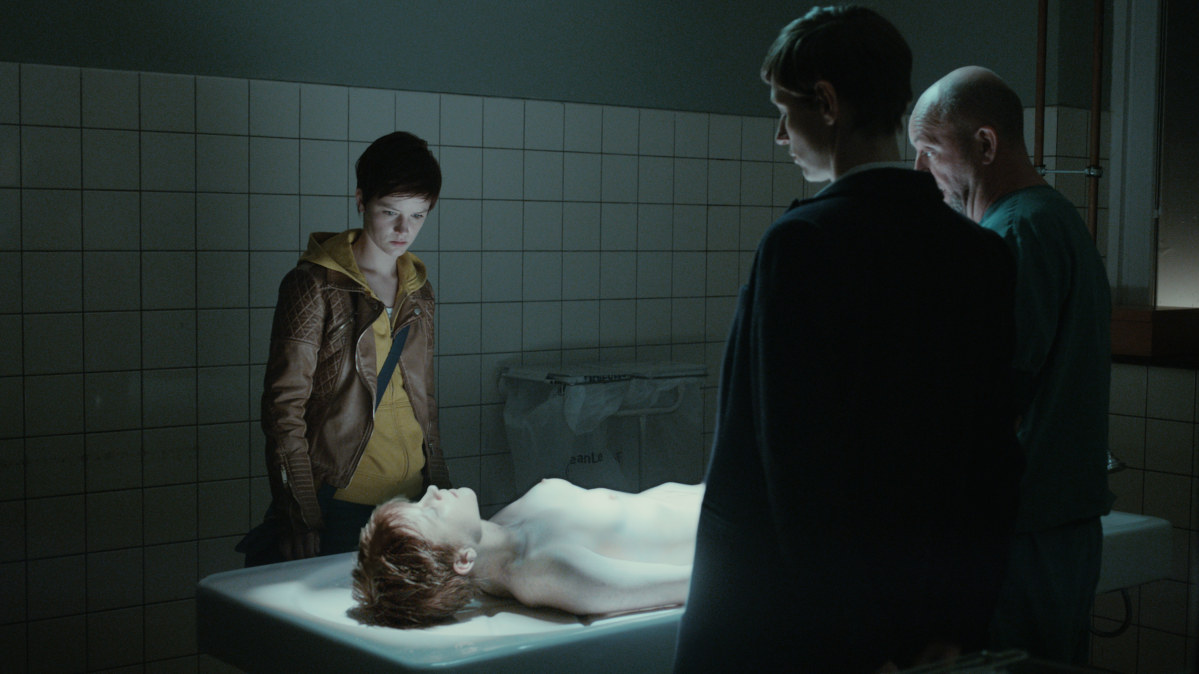 Upcoming drama
Next on the horizon for Van Royen is a role in soccer drama The Window, which explores the business surrounding professional soccer, focusing on players, agents, club owners, administrators and journalists. It will be shot in London, Belgium and Malta and also stars Brits Mel Raido, Tommy Bastow and Jodie Tyack. Van Royen plays sports journalist Esther in the drama. "I love coming to London," she told us, ahead of starting production in the U.K. "And I'm very eager to dive in to this role."
Subscribe to Our Newsletter
Receive our monthly newsletter by email