Leuven Beer Weekends – Leuven, the city of beer
Text: Eline Joling | Photo © Jan Opdekamp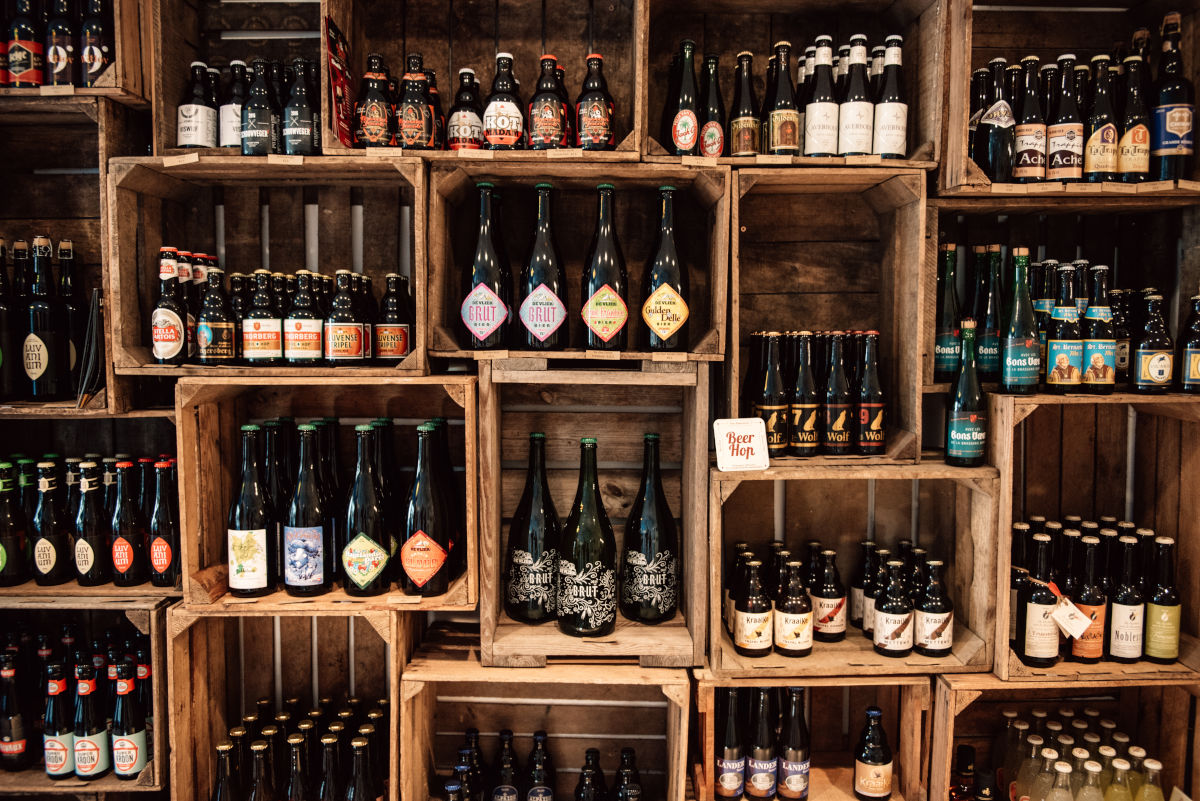 Leuven is best known for its rich beer history: the first Stella Artois was brewed here in 1926. A lesser known fact, however, is Leuven's focus on the future. The university is currently researching new brewing procedures whilst breweries are constantly testing innovative techniques and flavours, all building towards the city's bright beer future, which is celebrated during the annual Leuven Beer Weekends in April.
Once home to over 30 breweries, Leuven is rightfully described as the city of beer. Although many of those breweries have since closed down, the city still has a flourishing brewery business and marks the birthplace of Stella Artois.
Alongside the Artois Brewery, Leuven hosts the first home-brewery in the Benelux, Domus Brauhaus. Domus is a micro-brewery, directly connected to the tap installation in the next-door café, giving beer-lovers the chance to sample three of the freshest beers in Leuven. Throughout the year, the city offers many different opportunities to experience beer in the best possible way. With brewery visits, beer walks, tasting sessions, culinary workshops and restaurants focusing on beer, Leuven caters for everyone.
Aside from brewing and enjoying beer, Leuven plays a big role in beer science and finding innovative techniques and flavours. KU Leuven does extensive research into the beverage and has launched the Leuven Institute for Beer Research. Breweries themselves are involved too: De Kroon Brewery (just outside of Leuven) sees a team led by Professor Delvaux develop genetically modified super-yeast that can give beer innovative tastes – think blonde beers with the taste of a dark beer.
Innovations like these are central at Leuven Innovation Beer Festival, organised by brewery Hof ten Dormaal. The first of three events forming Leuven Beer Weekends, it sees international brewers showing off their innovative beers and approaches – think new tastes, brewing processes and technologies used. The second weekend sees Food & Hops, where gastronomy meets beer as three of Leuven's top chefs serve their best dishes paired with exclusive craft beers. This weekend also sees a number of workshops, including how to pair beer with cheese, oysters and other appetisers. Leuven Beer Weekends concludes with Zythos Beer Festival, Belgium's largest tasting festival, where 100 Belgian brewers come together to collectively offer 500 different beers to taste in one single location.
Leuven Beer Weekends take place between 13 and- 28 April 2019.
Subscribe to Our Newsletter
Receive our monthly newsletter by email