Lelystad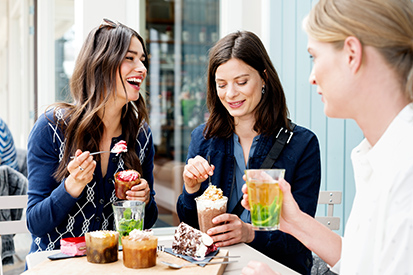 One of the Netherlands' youngest cities has something for everyone
TEXT: EVA MENGER | PHOTOS © JASPER PLUIM AND 'HET FLEVOLANDS ARCHIEF
Built on what is internationally seen as the biggest land reclamation project ever, Lelystad is a city with a short, but interesting history. As the capital of a province that was only been made official in the 1980s, it is a modern place full of dynamic developments – including a range of natural reserves, national museums and the country's first ever fashion outlet centre.
Flevoland is the 12th and newest province of the Netherlands. Consisting of two large polders – low-lying tracts of land enclosed by dykes and drainage canals – the area was built on land reclaimed from the former North Sea inlet of the Zuiderzee (Southern Sea). Lelystad is located in the larger Flevopolder, which was claimed in the late 1960s and started attracting people from all over the country from 1967 onwards. Fun fact: the city was named after the engineer responsible for its existence. Cornelis Lely engineered the Afsluitdijk causeway, the enclosing dyke that made the reclamation of land possible in the first place.
Where the rest of the country is densely populated, Lelystad is spacious. The city offers room for living and working, but also provides plenty of recreational options. With just a 40-minute direct train journey from Schiphol airport and Amsterdam it is very easy to reach, and a perfect base from which to discover a more northern part of the country.
A city for everyone
"The best thing is that we have something for everyone," Ina Adema, Mayor of Lelystad, says decidedly. "Fashionistas are drawn here by the Batavia quarter, a new district where, in 2001, the country's largest fashion outlet centre opened its doors. In this charming village, you'll be able to shop for an array of international fashion and lifestyle brands – including Hugo Boss, Tommy Hilfiger and Michael Kors – at an enormous discount. All while looking out on the city's beautiful lakes."
For nature lovers, on the other hand, there is a wealth of nature reserves to be explored. Literally meaning 'new land', the National Park Nieuw Land is an internationally recognised park known for encouraging interaction between nature and humans. Being a country predominantly located under sea level, the Dutch are experts at making land out of water, and National Park Nieuw Land is the ultimate example of that. It was made by human hands, and includes beautiful and unique reserves designed to let nature do its thing. The most beautiful bird species come and go throughout the year, and all sorts of other animal species have made the park their home.
As Nieuw Land keeps developing itself, every visit is a surprise. Nature will be different every time you come here for a hike, which makes Nieuw Land stand out from other national parks. While other parks are often centred on conservation and consistency, Nieuw Land celebrates change and adventure.
Do not miss…
Another key part of Lelystad is its harbours, where visitors can go for a nice, long stroll, or dinner with a view. "Last year we hosted the HISWA for the first time, which is the largest in-water boat show of northern Europe," Ina Adema tells us. It was a great success, and they are excited to be hosting the next editions. "The organisation was looking for a larger and more centrally situated location, and we could offer them just that," Ina Adema explains.
But that is not the only noteworthy event taking place in Lelystad this year. For fans of historic automobiles, there is the 'oldtimerdag' (national old-timer day), including a 60-kilometre-long tour, music performances and a fun market. Want to see tulips? From 13 April to 5 May there will be a special tulip route, spreading across the areas of Flevoland, Zeewolde and Dronten. These routes – which will be themed after the Golden Age this year – can be followed by foot, bike or car, and take you past the most beautiful flower fields, as well as other local highlights.
For the future, Lelystad will be gearing itself up for an increasing flow of tourism. An airport set to be the second airport of Amsterdam is likely to officially open next year and in anticipation of that, the city is opening more and more hotels. Other future plans are the further development of the Marker Wadden, an artificial archipelago located in one of Europe's largest freshwater lakes, the Markermeer. These little islands are currently only accessible by private boats, though plans for a public ferry service are also being made.
It is the balance between modern developments and a peaceful environment that makes Lelystad so unique and versatile. Keen to find out more? Visit the city's VVV website for insights, ideas and inspiration.
Subscribe to Our Newsletter
Receive our monthly newsletter by email