Highlights from Alsace
TEXT: PAOLA WESTBEEK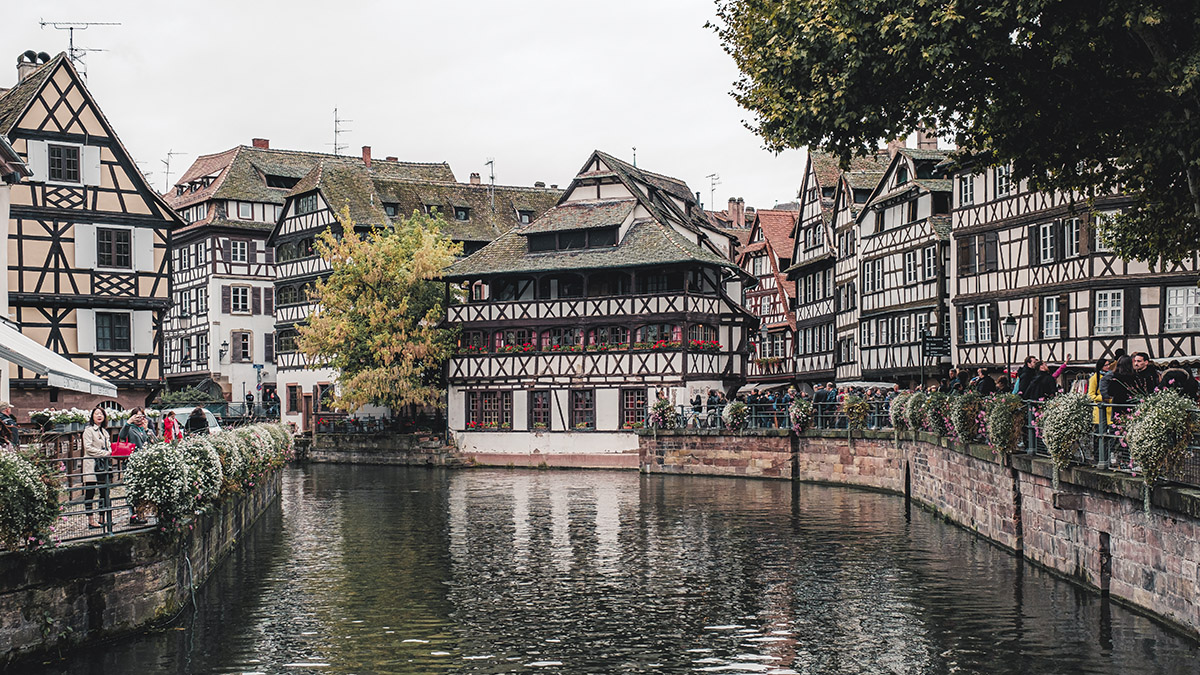 Looking to sip earthy Pinot Noirs and zesty Rieslings with dedicated 'vignerons'? Eager to step back in time while strolling through pristinely-preserved medieval cities and villages? Want to cycle through the region's 2,500 kilometres of specially marked routes and greenways? Craving a (culinary) city trip? Alsace happens to be just the place. Here are the top three things to do when visiting the region.
1. Become a 'kougelhopf' expert
Sure, if tasting the region is high on your list, you could dine at a winstub (eatery serving local classics such as 'choucroute garnie' and 'tarte flambée') or explore the more than 100 wine villages and many caves spread out over its 170km route des vins, but a better idea would be to first stop at a bakery for a piece of 'kougelhopf'. This tender, brioche-like cake is made with flour, yeast, milk, butter, eggs, sugar, rum-soaked raisins and whole almonds. Walk into any bakery in Alsace and you'll find several tasty variations, even savoury 'kougelhopfs' with ingredients such as smoked walnuts, cheese and onions.
After feasting on your share of 'kougelhopf', head to Poterie Beck in Soufflenheim to see how the traditional earthenware moulds have been handcrafted and painted since the mid-18th century. Available in different sizes and beautiful, bright colours with graceful patterns, they are so decorative that you can even hang them on the wall – a unique souvenir!
2. Cycle along the canals
If cycling is your ideal way to spend a holiday, you'll be pleased to know that Alsace boasts a wide variety of trails and routes that will take you through some of the most stunning landscapes and fascinating cities. There are six canal routes, for example, situated away from traffic and therefore perfect for the whole family. Highly recommended is the easy, 14km trail that takes you along the Colmar Canal to the village of Artzenheim. The canal dates to 1864 and runs past quaint villages replete with Alsatian charm.
3. Stroll through Strasbourg
Alsace's cultural capital (and seat of the European Parliament) is a feast for all senses with its many historical landmarks (such as the Gothic Cathédrale Notre-Dame or the enchanting Petite France district), excellent restaurants and everything from medieval to modern architecture. There are more than 20 engaging museums, among them Le Vaisseau, a paradise of science and technology that will delight even the youngest visitors!
Subscribe to Our Newsletter
Receive our monthly newsletter by email