Gîtes de France Pas-de-Calais: Why race through all this?
Text: Martin Pilkington | Photos © Adhérents Gites De France 62, Eric Desaunois, Ot Arras, Ishak Photography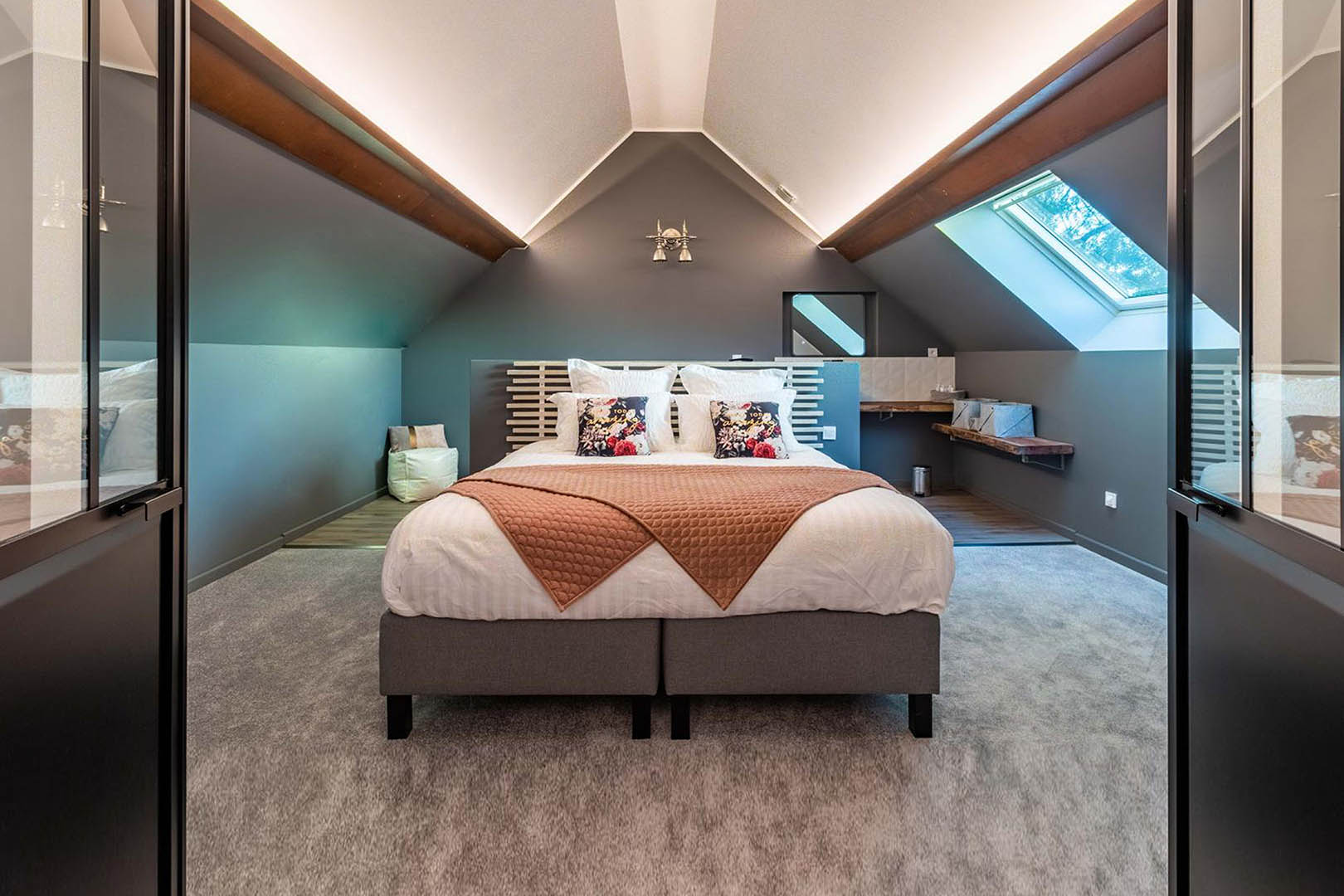 On the doorstep for British and Benelux travellers, the amazing cultural, scenic, sporting, gastronomic – and via Gîtes de France, accommodation – riches of the Pas de Calais deserve to be better known.
Wouldn't it be great if instead of spending days in the car or enduring the misery of airport queues before beginning your stay in France, you could be there in next-to-no-time? Well, you can.
"British people disembarking ferries at Calais, or leaving the Channel Tunnel, are here already," says Sylvie Roussez, President of Gîtes de France's Pas de Calais region, "and the motorway network to the Benelux countries means it's just a short drive away for people there."
When most of us think of gîtes we imagine picture-perfect cottages in idyllic rural settings – and the Pas de Calais has those aplenty. But there's much more, and all with the Gîtes de France quality of welcome. How about a luxury apartment near Wimereux? Rooms in a stunning chateau near Arras? Or a proper farmhouse welcome near Bethune? Or, a few miles from Desvres, a purpose-built eco-cottage specially adapted for the disabled? Maybe a stylish contemporary home near Cambrai, complete with spa facilities and pool, perfect for a romantic getaway? Or a cottage at the heart of the St Omer Marshes?
The Pas de Calais may be close to both Britain and the Benelux nations, but it's very, very French, and as people staying in accommodation offered by Gîtes de France readily find, it's very, very hospitable: "The owners welcome you on arrival, they're terrific sources of information on what to see and where to go, especially those little local places the guide-books may not mention," adds Sylvie. "We think that makes a huge difference to a stay at any time of year."
And it is a year-round destination. In summertime, visiting the 'Site des Deux Caps' is a must, likewise the fabulous beaches of Opal Coast resorts like Berck, Le Touquet (with which the British upper classes have had an enduring love affair) and Wissant. There are innumerable options for the active holidaymaker too, with great walking and cycling routes through mile after mile of fine countryside, a long list of excellent golf courses, and naturally lots of nautical activities on offer.
Country and coast
"The scenery here is amazingly varied," enthuses Sylvie. "Travel a few miles from the famous cliffs of Cap Gris Nez and Cap Blanc Nez and you're surrounded by beautiful hills, or in quiet woodlands. There are absolutely lovely little valleys around Hesdin and Montreuil-sur-Mer, and it's an area with a wealth of gardens to visit."
If Christmas markets are your thing, then consider Arras for an authentically French shopping, gourmet and gourmand experience. As a side trip then, or at any time of the year, the annex of the Louvre, opened in Lens in 2012, displays some astonishing artworks in an astonishing building.
Gastronomy
This being France those 'little local places' that Sylvie mentions include a great many where the best of the Pas de Calais' culinary traditions can be savoured. "Our coast provides some of the most significant elements of our cuisine," says Sylvie, "like mussels and scallops, and turbot and sole. You find restaurants throughout the region, not just those by the sea, where seafood is at the heart of the menu. Gîte owners will be happy to tell you about their local favourites."
In gastronomic terms, the Pas de Calais inland is most celebrated for its poultry and gin: the village of Licques is famed for the quality of its free-range grain-fed chickens; and the tiny village of Houlle has distilled a fine digestif gin since 1812. Local cheeses like Coeur d'Arras and Sablé de Wissant, and a plethora of artisan beers are also well worth seeking out.
"This region has some fabulous old cities to explore, and truly beautiful countryside and coastal areas," says Sylvie, "and with such diversity in the attractions and the accommodation here, there's definitely something for everyone – couples, families, big groups of friends – and at any time. Why race through all this? Stop here – in a Gîtes de France property of course!"
Some of the major attractions: • The Louvre annex in Lens • Calais' Lace Museum (and soon, its dragon!) • Nausicaa in Boulogne – Europe's biggest aquarium • The UNESCO-recognised marshes of St Omer • The Pottery Museum at Desvres • Arras for amazing Baroque, Gothic and medieval architecture • The underground complex at St Omer's La Coupole d'Helfaut V1 museum Gîtes de France Accommodation in Pas-de-Calais: • 440 Gîtes (houses, cottages and other homes to rent) • 24 Gîtes de groupe (for more than 15 guests) • 97 Maisons d'Hôtes (B&Bs) with 231 rooms in total www.gites-de-france-pas-de-calais.fr
Subscribe to Our Newsletter
Receive our monthly newsletter by email