Gender, pride & glamour at CODA Museum Apeldoorn
Text: CODA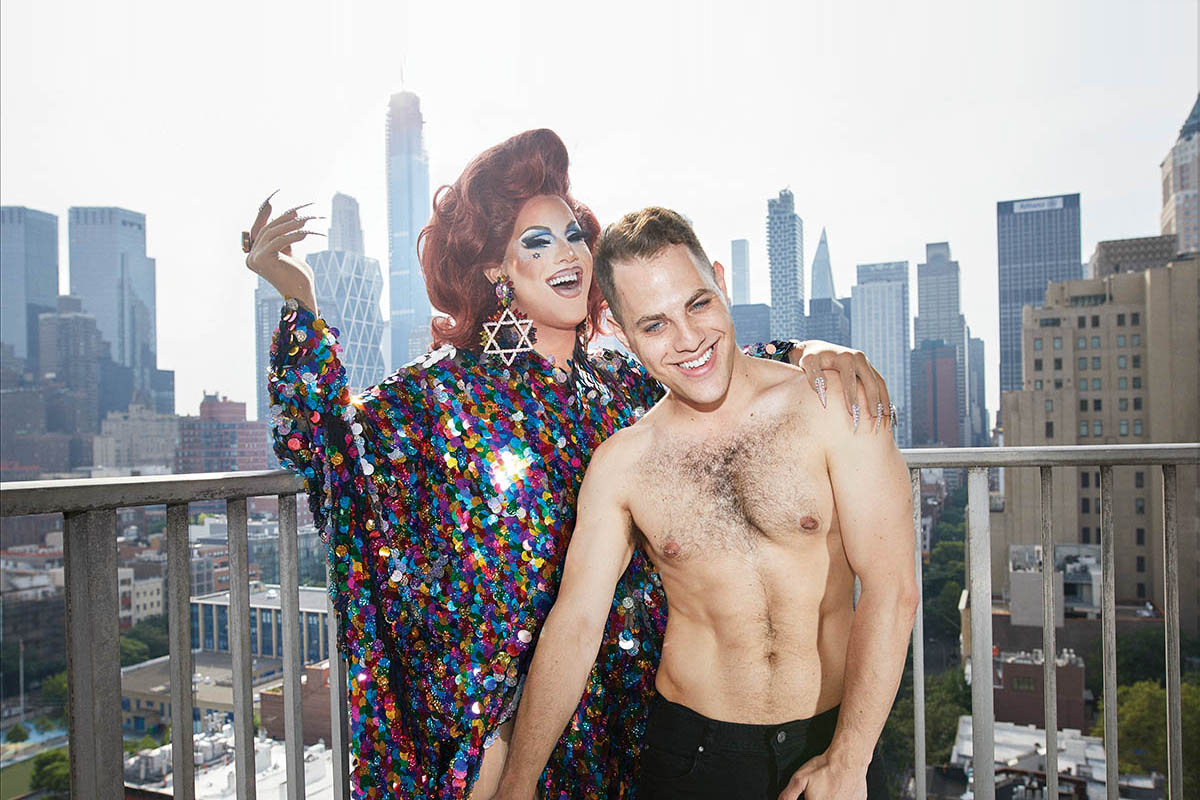 Imposing, flamboyant and eccentric are words that often come to mind when you think about drag queens. More and more often, drag is a topic of conversation on television, online, in series, documentaries and newspapers. RuPaul's Drag Race has made drag well-known worldwide, and also into quite a commercial phenomenon. Drag, which was once mainly known in the 'underground culture' within the LGBTQI-community, has now almost become mainstream. But what exactly does drag stand for? Is the name as an acronym a precise representation of what drag means: "dressed resembling a girl"? Is it only a game of dressing up as the opposite sex, all about appearance and fun? Or is there more to it? The exhibition Drag Power – Gender, pride & glamour showcases the exuberant looks, but above all, what is behind the sequins and under the wigs.
Drag queens and kings use their body and appearance as a 'living canvas' to tell a story. Where one has an activist-related message, others mainly enjoy the temporary change into their exuberant alter-ego. Dressing up as the opposite sex (cross-dressing) is not just something from the past decade(s). For many centuries, men and women have changed roles during folk festivals, in theatre, during wars and also outside of any of these contexts. Those in charge didn't always allow this; disruption of gender classification was considered 'disruption of the ruling order'.
The people behind five drag acts active in the Netherlands, tell their personal story in Drag Power – Gender, pride & glamour. They reveal their backgrounds, experiences and the various reasons for starting with drag. Richard Keldoulis has been active as the – activist – drag queen Jennifer Hopelezz for 18 years, and is at the base of House of Hopelezz and important drag events as the Drag Olympics and Superball. Sander den Baas has been active in the drag scene for many years and appeared as Lady Galore in the TV programme The Diva In Me last year, and also in the documentary Galore, about Lady Galore. The alter ego of Ante Joosten is Mason Tonight, the only drag king amongst the main characters in the exhibition. Afif Shafit is from Malaysia and has been active for a relatively short time as a drag queen, named Licka Lolly. The enigmatic ChelseaBoy is the alter ego of Brian van der Heijden.
The current scene and historical roots of drag are further explained in the exhibition: by means of visual arts, historical objects, photography, videos and outfits. The exhibition shows a rich and varied image of the past and present, but also the social and cultural structures through which drag was and is rejected and/or embraced.
Drag Power – Gender, pride & glamour has been curated by CODA together with Willem Hoogstede and Paul Derrez, owners of Galerie Ra in the city centre of Amsterdam. Derrez is a jewellery designer, Hoogstede a retired teacher, and they are both art collectors. Derrez and Hoogstede see drag as a powerful medium to talk about history, gender, personal stories, (in)justice and activism.
"The exhibition touches upon the history of drag, the diversity, its glamorous and theatrical side, but also its political, activist edges. When we started thinking about curating this exhibition, we thought: there's a lot of attention to drag in the media, but it's always quite superficial. Drag is usually very visual, and we wanted to dig deeper into the subject. There is a person beyond the glamour. So, we started with researching how drag manifested itself in history in, for example, theatre and in social life. In the exhibition, we tell this history in an international context and move towards contemporary drag in a Dutch context. Because drag is very visual, there is a lot of photography to be found about it. There are contemporary photographers who focus predominantly on the concept of drag in their photography practice. For instance, one of the participating artists in the exhibition, Léon Hendrickx, made a series of photos called Kings and Queens, in which he photographed drag queens and the people behind the drag personas, without their costume. Then, he morphed these two sides of the same person, so the drag persona is embracing the same body without being in drag," revealed Derrez in an interview with Current Obsession.
Discover the power of drag at CODA Museum Apeldoorn from 3 November 2019 till 1 March 2020 inclusive. For more information, visit: coda-apeldoorn.nl/dragpower
Subscribe to Our Newsletter
Receive our monthly newsletter by email