Gemeente Vught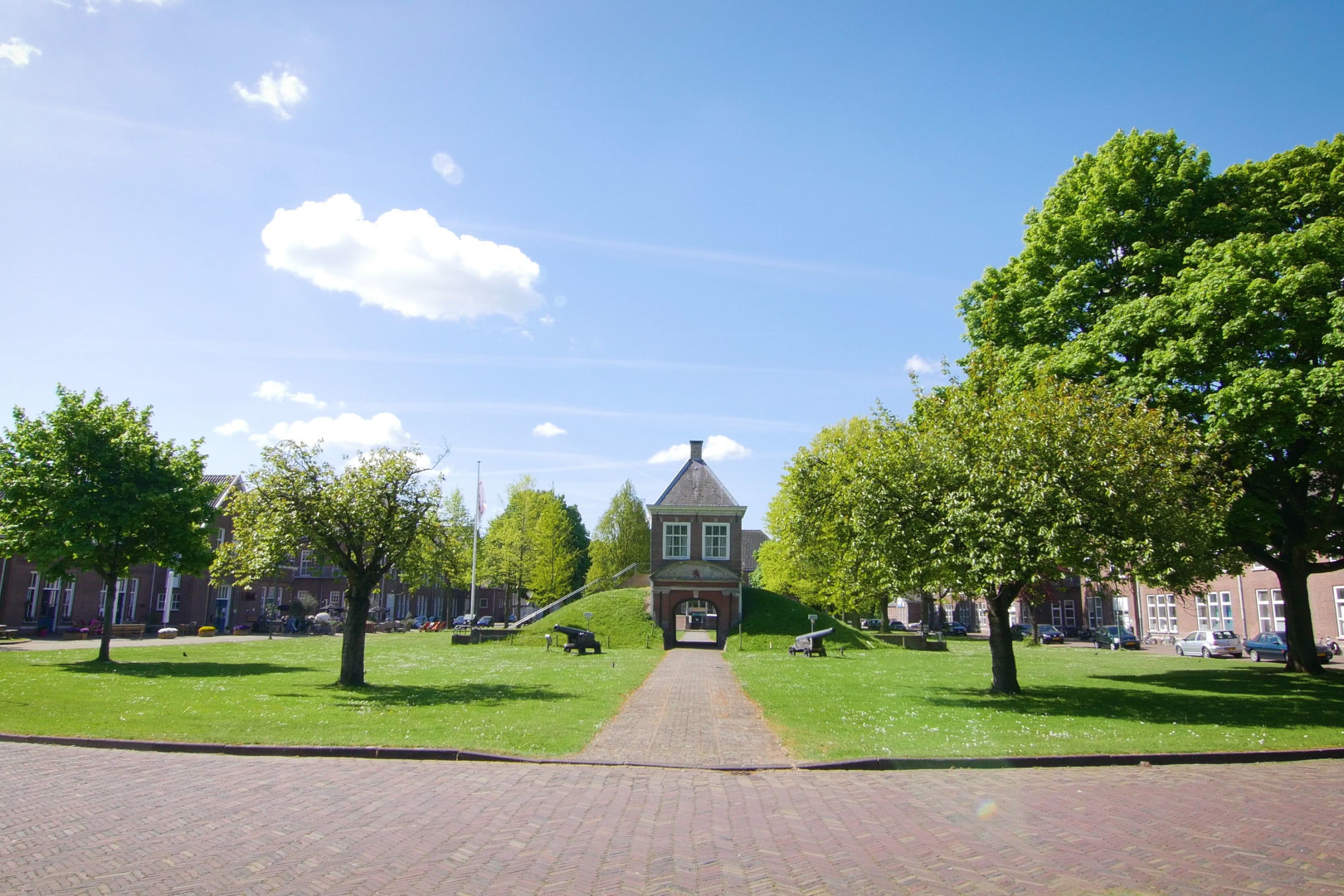 Gemeente Vught: A real-life treasure hunt
TEXT: EVA MENGER | PHOTOS © GEMEENTE VUGHT
In the South of the Netherlands, not far from atmospheric city 's Hertogenbosch (Den Bosch for locals), lies Vught, a small village surrounded by greenery and cultural highlights. With local programme Treasures of Vught, authorities have put the area's most valuable, often hidden, sights back on the map.
The origins of Vught go way back. The village was first mentioned in 1006, and those centuries of history are still highly visible throughout the area – whether it is Maurick Castle, a medieval castle built in 1400, or Fort Isabella, an impressive renovation of a 1617 fortification. Other treasures are 20th-century manor Landgoed Huize Bergen, Brabant's longest beach De IJzeren Man (The Iron Man), and Nationaal Monument Kamp Vught, a memorial of what, during World War II, used to be the only SS concentration camp located outside of German annexation.
Maurick Castle.
DePetrus
"These are all beautiful and historical sights, but the treasure that we're perhaps most proud of is DePetrus," alderman Pennings tells us. "This 1884 church, located in the heart of the village, was saved from demolition and instead rebuilt into a meeting centre, including a library, museum and fairtrade shop. Now it's a place where visitors can explore new ways of storytelling and information sharing." Upon its opening in 2018, the centre was praised worldwide, with positive reviews coming from media outlets including CNN and Forbes.
DePetrus' biggest attraction is the library, which, next to a host of modern and classic literature, offers facilities where self-development is encouraged by way of meaning, interpretation and context. There is also a comfortable reading café for hungry and thirsty visitors to settle down in, and a meeting centre for daily activities aimed at improving the quality of life amongst local citizens.
Last but not least, DePetrus is home to The Vught Museum, which exhibits a large and diverse collection of work by local painters, as well as a visual telling of the village's fascinating history. In addition to this permanent display, it curates temporary, often local exhibitions. This month, for example, visitors can view work by town local and photographer Wim van Passel, who shot a wonderful collection of photos in the Polar Regions.
De Ijzeren Man, Brabant's longest beach.
Nature and sports
Indeed, Vught has plenty to offer for fans of history and culture. But the same goes for those into nature and sports. "Fans of cycling can hire a bike and follow the 'Linie 1629' cycling route," says Penning. This 49 kilometre route, following the ruins of the water line used by Frederik Hendrik to besiege and conquer Spanish-occupied 's Hertogenbosch in 1629, takes you past the wider area's natural and cultural highlights. As the route is circular, it is also highly versatile, though cyclists wanting to cut down on distance can of course opt for an alternative. Just follow the route on your phone using GPS (download the app for interesting, on-route facts) and see where it takes you.
"We're also very thrilled to have been selected as host for the KLM Open from 2020 to 2022," Pennings adds. Part of the EGP European Tour, The KLM Open is an annual golf tournament held in the Netherlands, usually attracting some 45,000 people from all over the world. "The Bernardus golf court in Cromvoirt, Vught, has only just been opened, and this will be a great way of showing the world what we have to offer."
Culinary delights
And that is a whole lot: with a short-game area located right in front of a church, a spacious, open-air driving range, a super savvy golf simulator and luxurious spa facilities, Bernardus is an exquisite golf court. "The food is great too," Pennings continues, which we are more than happy to believe knowing that the court's club house, Noble Kitchen, was founded by Michelin-star chef Edwin Kats. Whether you play golf or not, the food they serve here, eaten with a view of the court's wonderful surroundings, is reason enough for paying a visit.
Pennings: "If there's one thing we can say it's that Vught has much more to offer than most people think. It may be a small town, but we really have something for everyone. Whether it's pastries and sweets (people from all over the country come down specially for Patisserie de Rouw), or historical sites, it can all be found here."
Subscribe to Our Newsletter
Receive our monthly newsletter by email