Gemeente Heemskerk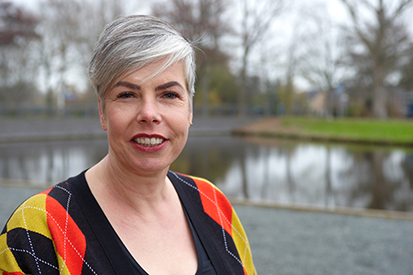 Heemskerk: an undiscovered pearl of the North Sea
TEXT: PAOLA WESTBEEK | PHOTOS © GEMEENTE HEEMSKERK (RONALD GOEDHEER) + JELENA SIMIDZIJA
Conveniently situated in the province of North Holland, Heemskerk is an attractive coastal town with plenty to offer. Whether you are looking to explore surroundings replete with history, recharge your batteries amidst peaceful and green landscapes, or spend a day breathing in a good dose of healthy sea air, this undiscovered pearl of the North Sea does not disappoint.
The next time you visit the Netherlands, you may want to escape the hustle and bustle of its major cities and head to Heemskerk. What started out as a small agricultural/horticultural village in the Middle Kennemerland region, mainly existing from the cultivation of strawberries and flower bulbs during the 19th century and early 20th century, has blossomed into a town that delights without overwhelming.
Multifaceted and easily accessible
A visit to Heemskerk means wandering through its cosy centre and stopping along the way to savour a local 'Ezelsbok' beer or a bite at one of its inviting restaurants and cafés. Those seeking retail therapy, will find plenty of shops in the town centre.
Fascinated by history? Heemskerk boasts medieval castles, ancient churches and monuments that attest to the town's rich past. Not to be missed is Château Marquette, which dates to the 13th century and proudly stands on a sprawling, lush estate. Also worth checking out are the Reformed Church, known as the Dorpskerk (Village Church) and dating to the 11th century, and the 12th-century Assumburg Castle with its impressive French Classicist-style gardens. Every December, the castle grounds host a Christmas fair with live music, performances and plenty of holiday inspiration.
Visiting Heemskerk also means revelling in its natural beauty. "The numerous meadows and a belt of parks and ponds make Heemskerk a green heart in the northern Randstad," says Marieke van Dijk, Alderman of Tourism. "And all this is but a 15 minute train ride from Alkmaar and Haarlem and 30 minutes from Amsterdam Central Station," she adds. But that is not all: come the spring, the colourful fields of blooming flowers nestled between the dunes are quite a sight to behold. Experience their vibrant splendour by cycling through the region and meeting the growers. You will soon realise why Heemskerk's quality flowers are renowned the world over.
Quiet beaches, rolling dunes and vast woodlands
What makes Heemskerk especially inviting is its proximity to the seaside. Heemskerk's wide, pleasant beach not only happens to be the cleanest in North Holland, but it is perfect for those looking for a more secluded place to sink their toes into the sand. Van Dijk: "The beach can be reached by bike or by foot only. This results in a pleasant family beach, never too crowded, where you will experience the pure and restful character of the Heemskerk coast." You will not find noisy bars at this beach either. Instead, there is one friendly pavilion, De Vrijheit, where you can sit back with a cup of coffee, a cool drink or a satisfying dinner.
Heemskerk's beach is part of one of the country's largest protected natural areas. Known as the Noordhollands Duinreservaat (North Holland Dunes Reservation), this oasis of calm stretches out over approximately 20 kilometres and counts 5,300 hectares. For a more active way to explore the area, put on your hiking shoes and trek through the sandy valleys and hills bordered to the east by Europe's largest expanse of parabolic dunes. Another option is to venture out on horseback or to bike through the shady woodlands where you might just encounter robust Highland cattle lazily grazing.
The region's cycling hub network offers marked trails yet allows ample opportunity to plan routes that suit you best. The 'Rondje Heemskerk', for example, is highly recommended: "This cycle route follows the historic boundaries of the municipality and is literally a bicycle tour 'around Heemskerk'," says Van Dijk. "It is an interesting and varied journey over dikes and through dunes, passing agricultural land, meadows and water. You will also see the town's beautiful houses and castles. In short, it is Heemskerk at its best."
Already planning a trip? The Stayokay hostel at Assumburg Castle, Château Marquette's hotel, and one of the many B&Bs, will most certainly make your stay even more memorable.
Subscribe to Our Newsletter
Receive our monthly newsletter by email