FOCUS ON GHENT: Multifaceted Ghent
TEXT: PAOLA WESTBEEK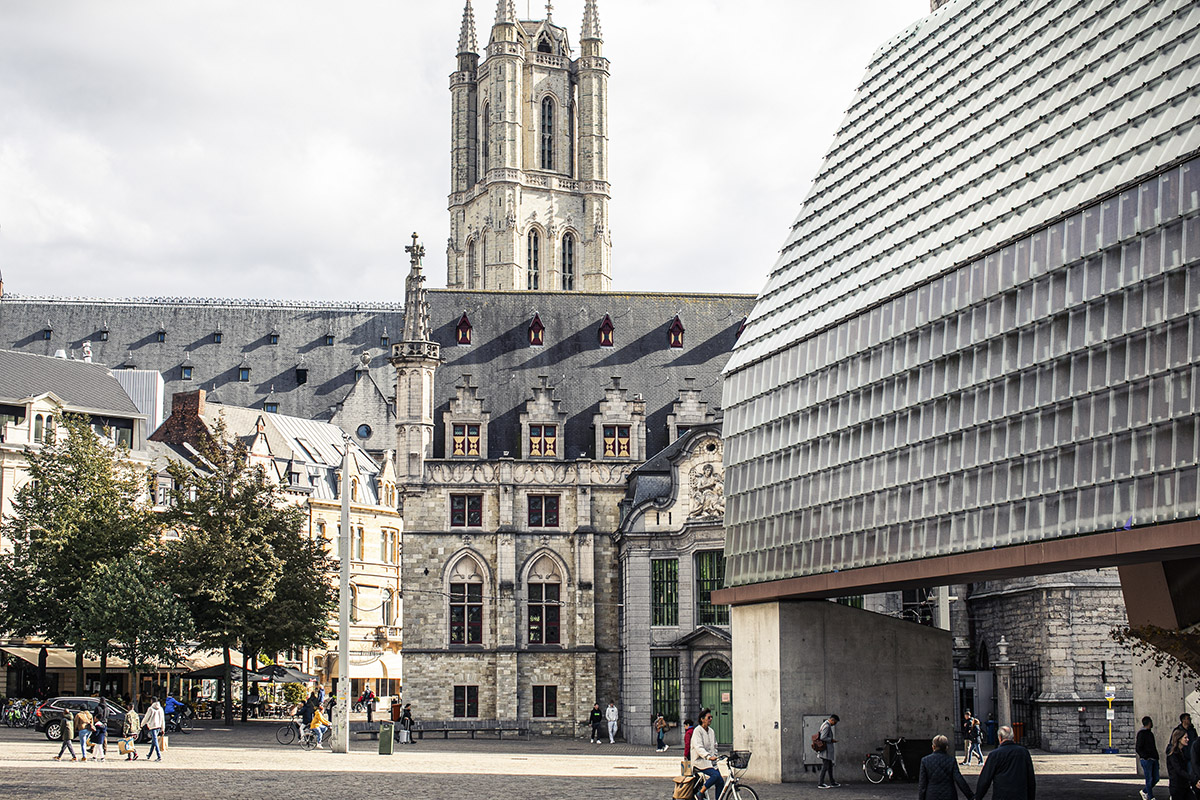 Located about an hour west of Brussels, Ghent is a multifaceted city that beckons visitors to discover a plethora of restaurants, museums and cultural events. Though often overlooked, Ghent has the perfect mix of urban flair, rich history and an impressive architectural heritage. In short, there's something for everyone!
Be prepared for a few 'oohs' and 'ahhs' as you wander through Ghent's enchanting cobblestoned streets. During the Middle Ages, Ghent was one of Europe's most important trading hubs, and many of the magnificent buildings in its historic centre still bear witness to its affluent past. Among them and perhaps the most renowned, is Gravensteen. Erected in the 12th century and also known as 'the Castle of Counts', it is the best-preserved medieval fortress in Flanders.
Ghent counts three UNESCO-listed monuments. Two of them are beguinages (complexes constructed for pious women who did not take religious vows): the Great Saint Elisabeth Beguinage, built between 1873 and 1874 and located just a stone's throw from the centre in the Sint-Amandsberg district; and the Small Beguinage Our Lady ter Hoyen, dating back to 1235. The Belfry of Ghent, a symbol of prosperity dating to the early 14th century, also has a place on the UNESCO list. It is one of the three towers dominating the city's skyline. The other two, standing at its sides, are the imposing Saint Nicholas' Church and the Gothic Saint Bavo's Cathedral. The latter is especially noteworthy since it houses The Adoration of the Mystic Lamb, one of the most famous works of art, rendered by Flemish Primitive painters Hubert and Jan van Eyck. Consisting of 20 panels and completed in 1432, the colossal piece exhibits an abundance of detail and has inspired many artists in the centuries that followed.
Speaking of art, Ghent has a myriad of museums worth discovering, including the Museum of Fine Arts (housing works by artists such as Hiernoymus Bosch and Rubens) and the STAM, which presents the history of the city and is the perfect place to start your visit.
Hungry or in need of some refreshment? With everything from fine dining to pubs where you can sample the city's beers, Ghent has something to suit every taste and budget. Ghent also happens to count more vegetarian and vegan restaurants than Paris or London!
Subscribe to Our Newsletter
Receive our monthly newsletter by email