Financially free but emotionally bankrupt
Text: Maya Witters | Photos: Bart Van Den Belt and Pexels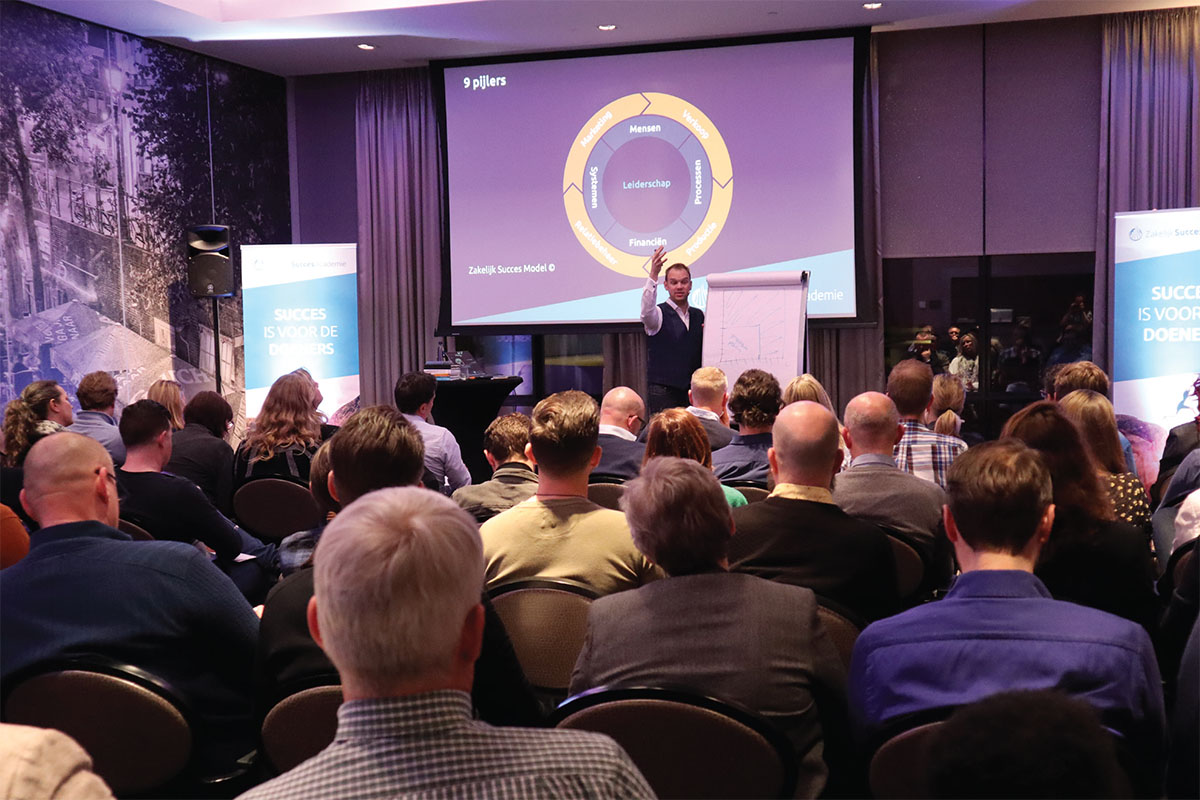 Bart van den Belt is a renowned Dutch author, speaker and business coach. He now focuses his attention primarily on entrepreneurs and C-level executives, helping them to reach the same success in their personal lives that they enjoy professionally. "Many top executives are financially rich but emotionally bankrupt."
Van den Belt is no newcomer to the world of business. As the founder of the Dutch 'Zakelijk Succes Academie' (Business Success Academy), a top-rated entrepreneurial degree course, he has plenty of first-hand management experience as well as ample coaching prowess. "My aim is to help executives find themselves again in the sometimes overwhelming maelstrom of their career," attests van den Belt.
Emotionally bankrupt
"These people spend years working to gain success, status and money, only to find out that these are not the things that make them happy. I see so many highly successful people who are incredibly unhappy in their personal lives, or struggle to maintain good personal relationships outside of work," Van den Belt explains. "There's nothing worse than climbing a mountain for years, only to find that you're on the wrong mountain when you reach the top."
Many executives have no trouble being decisive and directive, but that doesn't always help them in their personal lives, explains van den Belt. "They tend to be strategically strong, but they don't know how to stay emotionally connected – even though that can often get you further, especially in a family situation. It leaves them in a position of emotional bankruptcy, in stark contrast with their professional success."
Letting go of ego
To help executives escape this state of limbo, van den Belt's aim is to help them find their sense of self again within the many demands placed upon them. "Often, people in leadership positions get the feeling they are literally unmissable: the company would be lost without them, so they can never switch off from work and, as a consequence, they underinvest in their personal and emotional development."
Van den Belt admits that this is a lesson he too has had to learn. "We're having a baby in May, and I'll be taking four months off. I wouldn't have been able to do that five years ago: my ego wouldn't have been able to handle the feeling that I am, in fact, missable, and that my companies can run smoothly without me. It's a learning process that many leaders have."
Trust in the coaching environment
To facilitate this learning process, van den Belt approaches the coaching relationship like that of good friends. "When working around vulnerable topics like these, maintaining trust is essential. Therefore, while I am not afraid to address issues head-on, I will always be hard on the issue but soft on the person," he explains.
"Like a good friend, I will say things to my client that they don't want to hear, but that everyone around them already knows. That's what a friend would do, but I have the added benefit of an outside eye. And unlike everyone else around them, I have no demands or requirements for the executive: I am here to support them and their journey."
You are the bottleneck
Ultimately, van den Belt believes that his approach will not just help executives in their personal lives, but that it will benefit their company, too. "When things aren't quite right at a company, it's often the top level you need to look at. My mentor John Maxwell calls it the Law of the Lid: a company can only grow as far as its top executive's leadership abilities. If the executive is stuck, for whatever reason, the company cannot experience growth. I often tell my clients: you are the bottleneck."
"I am a great believer in serving leadership. To be a real leader, you have to be able to find your success in serving other people, instead of status," van den Belt explains. "In the end, you want your company to work in service of its clients, but this is a process that needs to happen top-down. You need to set the example as an executive. If you serve your staff, you'll set the example for your staff to serve your clients. Mahatma Gandhi once said: 'The best way to find yourself is to lose yourself in the service of others'. I find that to be true."
Van den Belt coaches clients internationally and is happy to travel if there's a need to be on location. "We can have coaching sessions via video call, or I can fly to wherever is convenient for the executive. I tailor my services to each client, in both content and form," van den Belt concludes.
Subscribe to Our Newsletter
Receive our monthly newsletter by email