DISCOVER DISTINCTIVE FLEMISH LANDSCAPING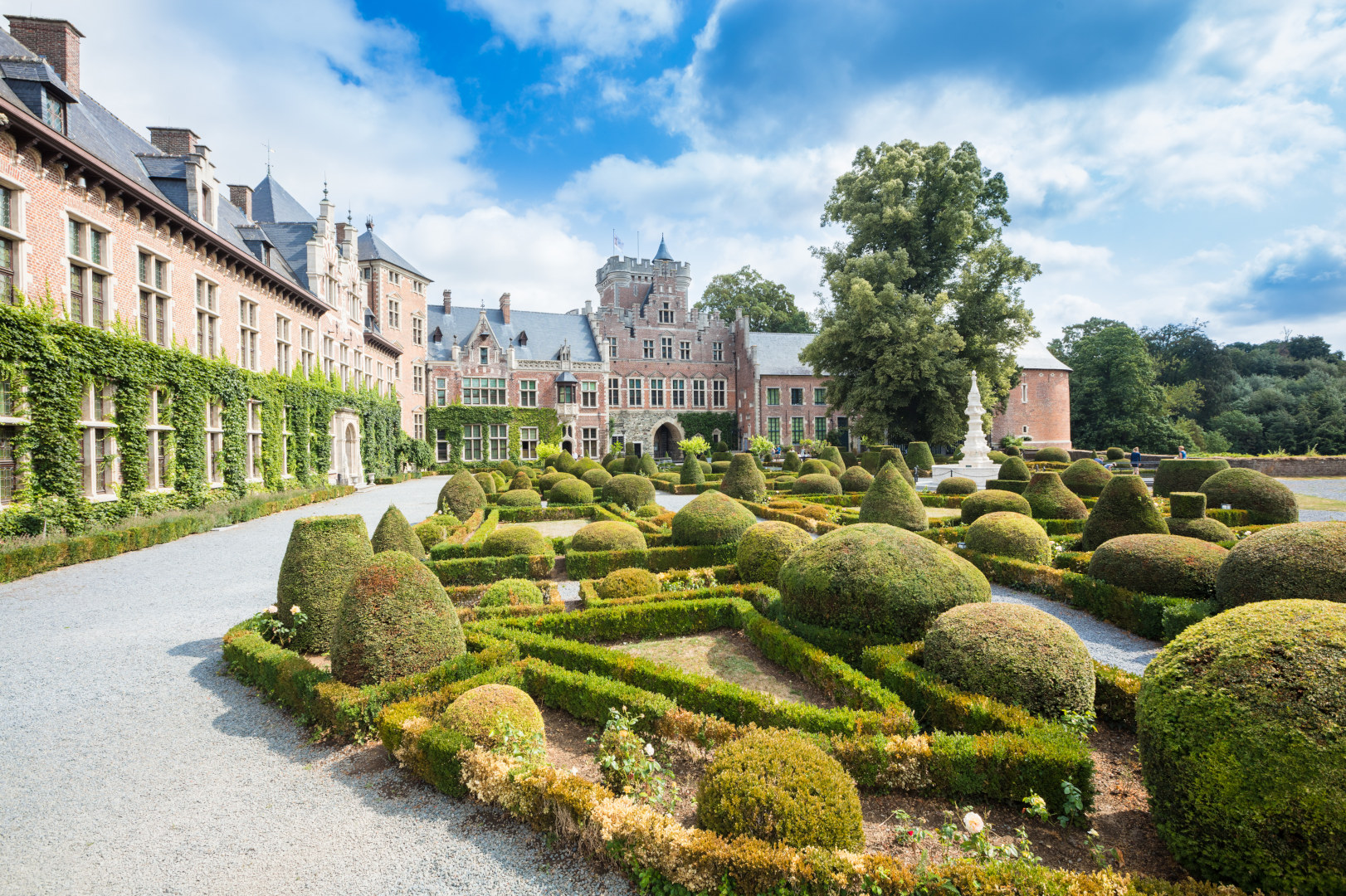 Transform your outdoor living space
With its humble size and dynamic activity, Flanders is a densely populated region. To keep this jungle of concrete pleasant and liveable for everyone, gorgeous green oases pop up in the unlikeliest of places. In the middle of its metropoles, in busy industrial zones — every empty corner gets a touch of green nowadays. And for good reason, since flora is a natural medicine.
Who doesn't like spending a sweltering summer day in the sanctuary of the garden? Shady trees, colourful flowers and a comfortable lawn form the perfect décor to read a book, have a picnic or just get a healthy tan. But even more than just a place to relax, a garden can keep your body healthy. While carrying equipment, shovelling soil and pulling out weeds, you train a myriad of muscles. And if you plant vegetables instead of ornamental flowers, this hard labour will even re-sult in delicious, yet healthy meals.

Royal Greenhouses, Laeken. Photo: Jean-Paul Remy – Visit.Brussels
Healthy bacteria
Even if you just relax in nature, there are plenty of health benefits. One of the biggest advantages, for example, is the exposure to bacteria. While dabbling through the soil or just lying in the grass, you get in contact with many of these small animals. As a reaction, your body will bolster itself against them, making it harder for other bacteria to make you ill. Your immune system will also get boosted by the sun's vitamin D. Apart from reducing the risk of cancer and making your bones grow stronger, vitamin D is a perfect partner to help your body fight unwanted visitors.
Stress reliever
With 'mens sana in corpore sano' as its credo, nature also improves your mental health and re-lieves stress. When stressed, your body produces a hormone called cortisol, which causes incon-veniences like sweaty palms, elevated heart rates, cerebral short-circuits and eventually blind pan-ic. Studies now show that spending a few minutes outside when stressed is the best way to sup-press these effects and give you more grip on the situation again.
In other words, the benefits of being in nature are numerous. Private gardens, parks, green com-pany properties – all of them help us get the best out of ourselves. Flemish landscapers are experts in creating the perfect piece of greenery for each location and client. They transform lost spaces into blooming fata morganas and design you a garden which fits your needs and wishes like a glove. Allow us to introduce you to the region's most capable masters of green architecture.
TEXT: ARNE ADRIAENSSENS
Subscribe to Our Newsletter
Receive our monthly newsletter by email