ConvexArchitecten: Designed to distribute
Text: Eline Joling | Photos: Convexarchitecten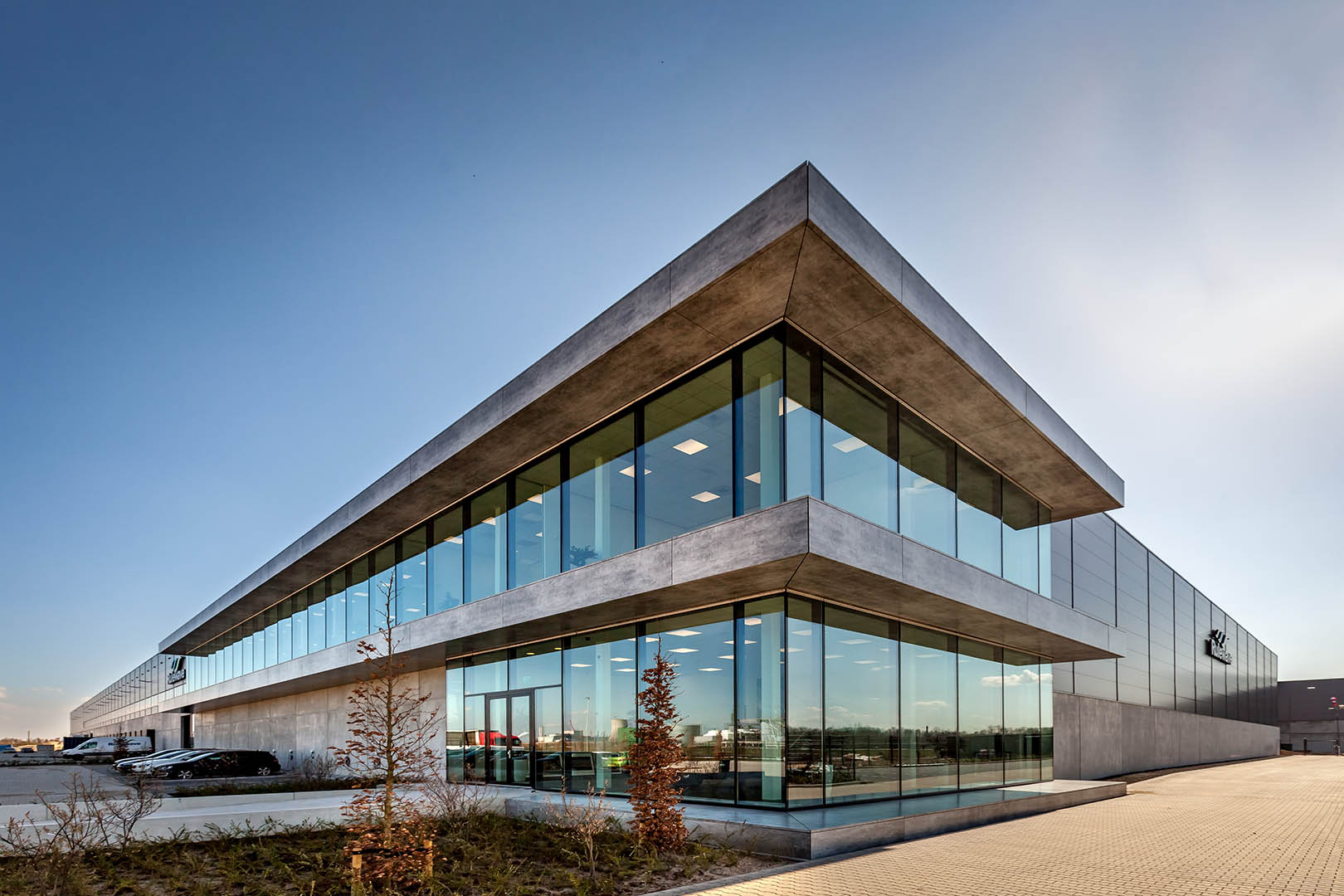 Based in Rotterdam, ConvexArchitecten have made a name for themselves around the world. While they're specialists in commercial buildings, notably distribution centres, the firm have also recently impressed in South Korea with a dynamic office tower, not to mention redefining living spaces as we know them.
International success
ConvexArchitecten were selected by the Garak Construction company to design an office tower in the Gangnam business district of Seoul. The firm was asked to design a building that would make pedestrians look at their tower, rather than the 'masculine', rectangular Samsung headquarters opposite. By looking at the history of Korean design and ceramics, the team designed a 'feminine', dynamic tower with wave-like lines running 130 metres high.
Distribution centres
In the Netherlands ConvexArchitecten is an expert in designing distribution centres such as the modern Smartlog, designed for DHG in Moerdijk. It is centres like these that reflect the company's expertise, and how their business-like approach, virtue and reliability has helped them stand out since the firm was established in 1947.
While ConvexArchitecten have designed many distribution centres, no two are the same. Take, for ex-ample, the centre WDP asked them to design for The Greenery in Breda. The building structure is made of concrete rather than the traditional steel, and includes many cold storage rooms designed especially for dealing with soft fruits such as raspberries and strawberries.
Multilevel Cityhub
Equally, the Logistic Cityhub in Amsterdam is unique. Aware of CO2 emissions and trying to fit a modern transport system in a historical city, ConvexArchitecten is commissioned by Larendael Investments to design a two-layered complex with a size of 125,000 square meters where trucks can dock and load on both levels. The hub further includes 11,000 square metres of office space and its location means that products can be distributed from a big hub to smaller logistical streams by either electric cars or boats – reducing congestion by traffic in the city.
A new way of living
In addition to the commercial successes, one of ConvexArchitecten's most recent projects is Dörp – a pioneering concept that offers a new way of living. In short, it means that inhabitants' personal space is smaller, yet they gain in communal areas – think enjoying meals together or even a communal music room. "It's a living space that fits upcoming social economic developments – focused on people being more involved with each other."
For further information please contact Peter Couwenbergh Web: www.convexarchitecten.nl Tel: +31(0)6 511 440 98 Email: pcouwenbergh@convexarchitecten.nl
Subscribe to Our Newsletter
Receive our monthly newsletter by email