Compagnie-O architects: Building by questioning
Text: Bas Van Duren | Photos: Compagnie-O/Tim Van Develde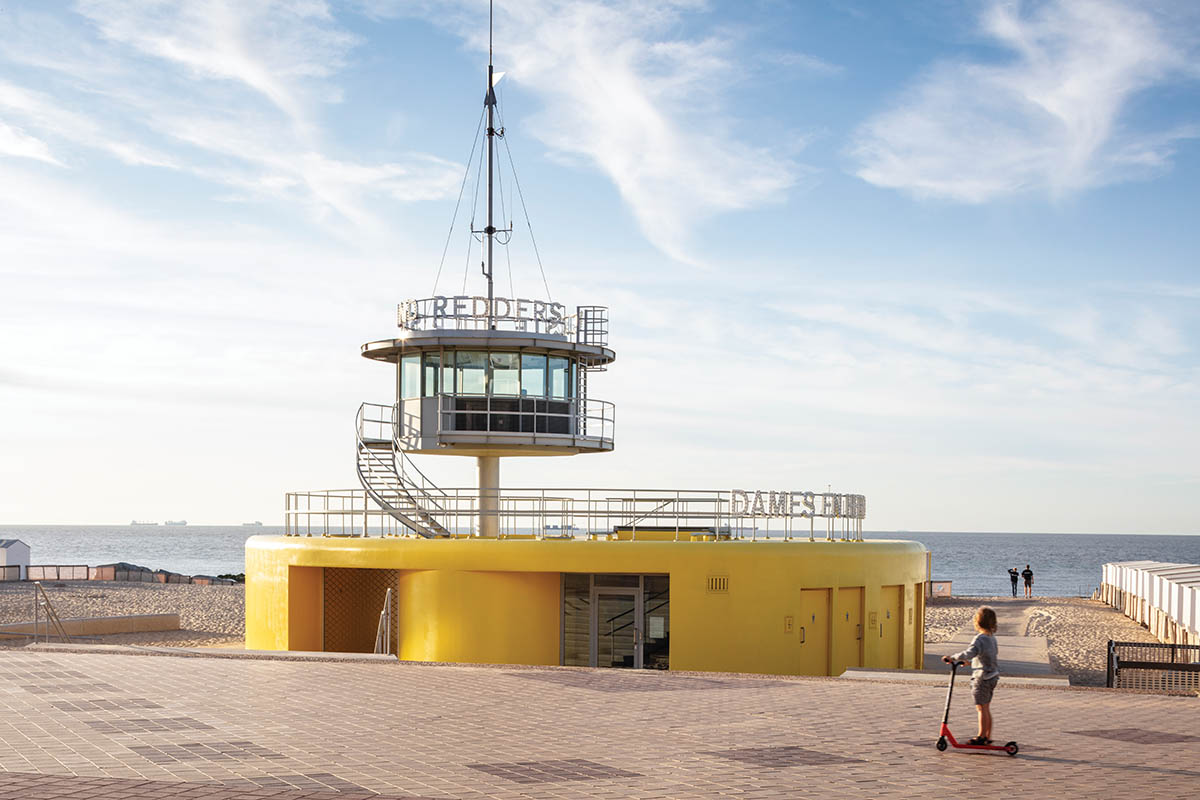 What began as a collaboration between architect couple Joke Vermeulen and Francis Catteeuw grew into a full-fledged international team known as Compagnie-O architects, based in Ghent. With versatility as its strong point, it exploits spatial potentials both in the public as private realm. They call themselves conceptual, but maintain a hands-on approach, as their realised projects attest. To find out more, we spoke to Francis Catteeuw of Compagnie-O.

Open platform
Possibly the first noteworthy thing about Compagnie-O is its name; its underlying meaning perfectly reflects the office's credo. "We wanted something different; most offices simply use the founders' own names, but as we function more like a platform of equals, any individual's name becomes second-ary to the results we deliver as a collective. The letter 'O' was chosen for all the different meanings one may attribute to its shape, but I definitely count 'Open' as one of them as we are the type of architects that refuse to develop a signature style or typological building language."
Maximalists
These Belgian architects are fully aware that this kind of volatile flexibility isn't always easy, but believe it to be an essential attitude in today's ever-increasingly complex reality. Such complexity can hardly ever be grasped within the superficial vocabulary of one specific style. "If somebody comes along with a very specific style of building in mind, we make sure to guide this client towards the understanding that they are cutting themselves short. There are always more forces at work than one would initially expect. We tend to question the client's initial ideas to unveil the true inherent potentials that lay hid-den. Getting an understanding of the motives that impel people to create a building project, whether that be a school, a prison, a religious or communal building, infrastructural, urban or landscape interventions, is often the key starting point," explains Catteeuw.
"It requires an open-minded and self-critical client who can surrender to and trust that process. How-ever in-evident it may seem, we always strive to establish such exciting and challenging collaborations with our clients. In the end, our maximalist-method is a means to create full customisation for any spe-cific client whilst maintaining the building's broad, societal relevance."
Beach pavilion
As the only real dogma within Compagnie-O is the strong belief in the absence of any, it is hardly rele-vant to look for one singular definition to represent their eclectic body of work. Without a leitmotif, they'd much rather talk about some recently finished projects as a separate cases – the safety pavilion of Knokke-Heist on the Belgian coastline, for instance.
The bureau designed this particular project in full collaboration with Dutch artist John Körmeling, whose presence is lauded by the architects: "He's a very direct person who thinks freely and does so with irresistibly edgy humour. With some temperance and abundant creativity, we proposed this bright yellow pavilion that is, besides a high-tech safety device, also an invitingly open public space that sits playfully on the sandy beach. It houses the lifeguards logistics, emergency services, a first-aid room, a police station and public toilets. To ensure optimal internal operation, the spaces are intelligently com-pressed into a single-storey circular floor plan, safeguarding the views on the horizon from the elevat-ed dike. As seen from the beach, the pavilion remains highly visible: a perfect reference spot if a child should ever get lost.
"People think the pavilion is made of concrete, but it's actually a lightweight steel and wood structure with a negligible ecological footprint. It's freed from any sharp edges to withstand the rough maritime climatological conditions and, for that same reason, resembles a beach toy."
Sports School
A different project 'O' proudly talks of is the Top Sports School in Antwerp; a seemingly monolithic school building that rests on a 'black box' concrete pedestal in which a variety of professional sports fields are incorporated (i.e. basketball, judo and taekwondo). Adjacent to the sports halls lay the school's fitness area and canteen. On top of the concrete base sits a glazed, kaleidoscopic school volume which overlooks the surrounding landscape. The complex combines sports and academic education in a Spartan way: every second counts. Students move through the building on their own tight schedule focusing both on themselves and on each other potentially being rivals for the next Olympics, for example. Look-throughs, glazed walls and mirrors throughout the complex facilitate this top sports attitude. The school is set amidst a 19th-century military complex overgrown by nature making it virtually invisible in the landscape. Says the architect: "We inclined the concrete outer walls and used roughened wooden planks for the formwork so moss can change the way the building looks through-out the seasons. The silver-ish glass façade of the upper level reflects the skies and surrounding treetops. This 'mimic of the surrounding' re-enacts the intended military logic of the fortress but also questions this exclusive breeding place of our next golden medal heroes."
The architects emphasises the firm's fascination for creating new public biotopes such as the school in Antwerp and the beach pavilion in Knokke-Heist: "The mere thought that hundreds of people are living, working and learning in spaces we helped establish is very humbling. We bare the ultimate responsibility of creating the spatial conditions within which individuals can strive and cohabit – of supporting a strong sense of self, healthy relations to others and as such, inducing a kind of societal fitness."
Catteeuw concludes: "At Compagnie-O, we always stay mobile. We look beyond what has already been done, carefully ignoring the lines within which we are expected to colour. We maximise our im-pact by using surgical precision; always floating like a butterfly, stinging like a bee."
Web: www.compagnie-o.be
Subscribe to Our Newsletter
Receive our monthly newsletter by email