Cleverly Customised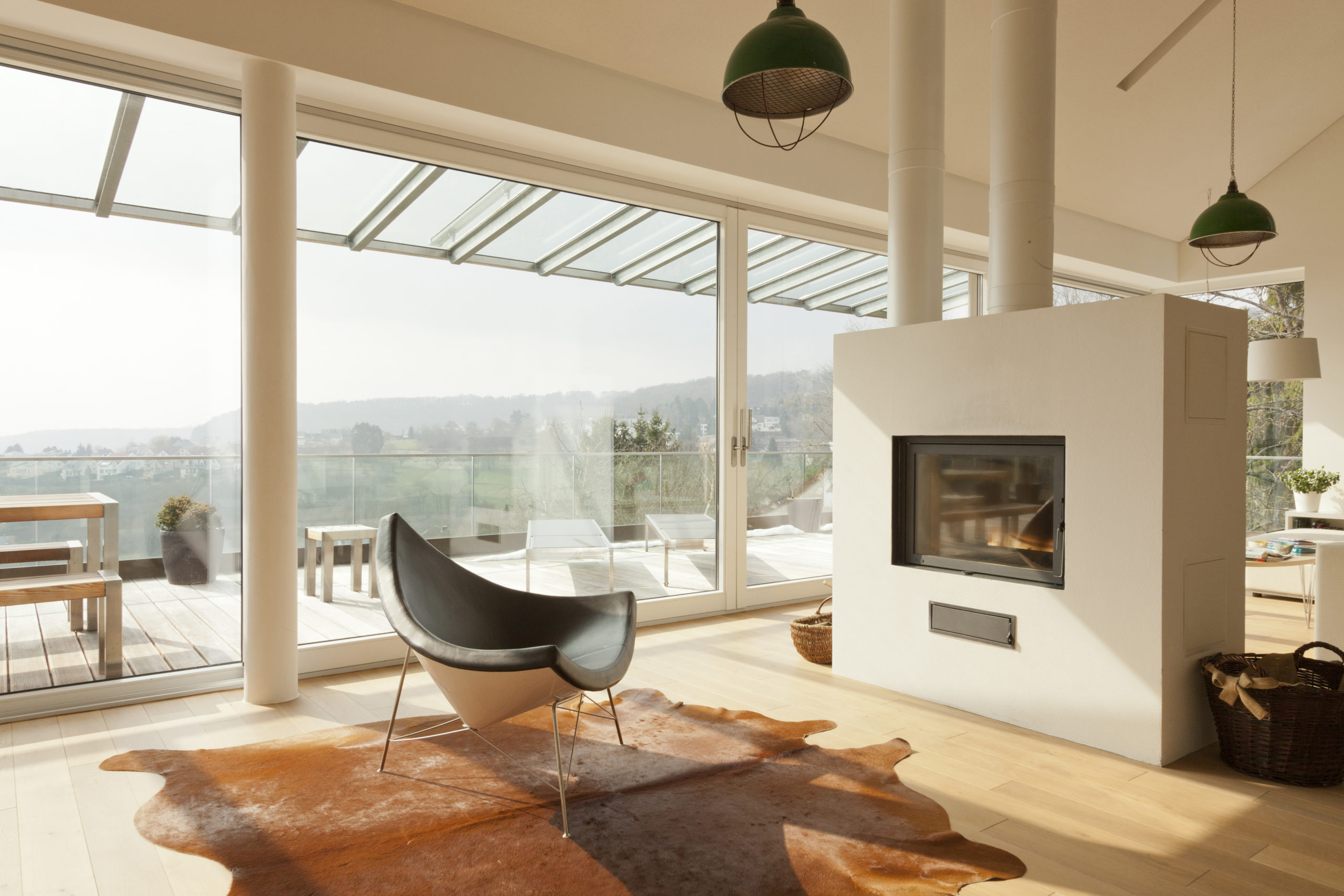 Transforming a worn off old building into a gorgeous newbie, without losing its charming original soul, is the declared specialty of architects Eve-Lynn Beckius, Lena Bollendorff and Nina Friedrich at Luxembourg-based bel.architecture.
"What fascinates us the most is when a building, which seems expressionless and insignificant at first glance, is transformed into proper and beautiful architecture," say Lena Bollendorff and Nina Friedrich, explaining the passion for their work in their joint interview. "We enjoy the process of realising a project's potential. Our usual approach is to reduce the building to its bare essentials, then emphasise its strengths and finally create something pretty and new."
The all-in solution
The portfolio of the team is made up of two Luxembourgians and one German architect and includes a range of various different projects. For starters, they modernise single-family houses and Apartment buildings from the 1950s, the 1970s or even recent years. Furthermore, they create modern offices as well as contemporary single and multiple occupancy homes from scratch that comply with today's energy efficiency requirements. Finally, they carry out various functional conversions from the tiniest backyard ruin to the grand Bar Palais right in the capital's centre. "We are convinced that every type of building project offers interesting insights as well as potential," continues Bollendorff. "Every project is a matter of heart to us and as such is given our full attention and commitment. Depending on their wishes, we are at our clients' side all the way through from the first draft to receiving planning and building permission to the coordination on the building site."
Old gems in new glory
Even though they receive a range of offers from all kinds of backgrounds and clients, what seems to appeal to the three artists the most is the visionary and optimum renovation of an existing building. Always being authentic, keeping things simple and finding a fair solution are the driving forces behind every project by bel.architecture. Thus, when the property creators tackle an old building, they rely on the concept of metamorphosis. What is already there is often kept in terms of its basic layout, but modified to create the convenient features of our modern world. "We usually keep historical elements such as wooden floors, stucco ceilings, period doors or cement tiles," illustrates Friedrich. "At the same time, we build in contemporary features. An example would be a barn or old workshop that we convert into a flat because the building provides us with unusual proportions, materials, rooms or room heights. Another example is the transformation of dark and low small-unit structures from the 1970s into open and light floor plans that meet the demands of today's family concepts." This process adds double value to the projects. After the conversion, they offer both contemporary convenience and period charm.
Responsibility taken seriously
If there is something the three ladies can't stand it's a waste of resources. "We rate the responsibility that every architect has towards the environment very high," they say. "Therefore, we always recommend to our clients that they use regional materials, for example local wood instead of wood from the tropics, and natural insulating materials instead of synthetics. Energy concepts should be as individual as the houses themselves, but we need to try and handle energy resources consciously at all times." So with their impressive portfolio, is there anything the bel.architecture practice still dreams of doing? "Definitely," say Bollendorff and Friedrich. "The conversion of an old, vacant industry building with lots of brick and huge glass panels, for example a printing plant, a mill or a workshop, would be a lot of fun for us. But this wish is a 'classic' among architects. The renovation of a historical farm or a winemaker's house would be a great challenge, too. Finally, we dream about the realisation of a hotel. This is because we love to travel ourselves." Their working place of Luxembourg, however, offers many beautiful sights and architectonic inspirations too. The ladies agree: "Every region has its own architectural charm. In the Moselle river region, there are beautiful winemaker villages with buildings that are almost interwoven with each other. In the cities of the south you still find grand buildings from the industrial age made from red brick. In the rest of the country there are countless former distilleries, factories, mills or even more simple buildings such as garages, barns and stables with features so delicate that they become dream objects for many architects. Just come along and see for yourself. Luxembourg is always worth a visit!"
Text: Sonja Irani | Photos: Bel.Architecture
Subscribe to Our Newsletter
Receive our monthly newsletter by email