ChamoiX Coaching: Next level coaching – reaching the summit of business success
Text: Lauren Walker | Photos: Karol Jaworski-Richards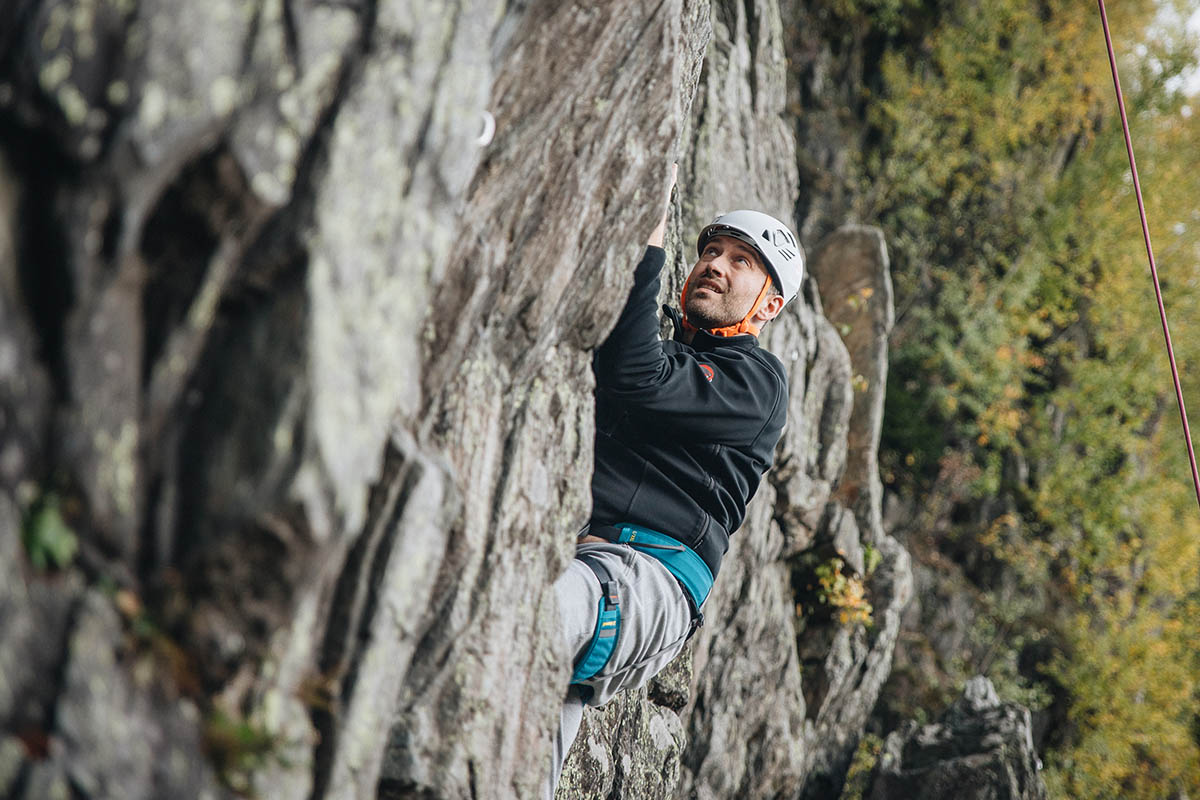 Deep in the French Alps, an hour's drive from Geneva Airport, lie several picturesque chalets typical to the scenery of the Mont-Blanc mountain range. Famous for its amazing powder skiing and summer alpine sports, for some lucky leaders and firms it might become the feeding ground for success.
In contrast to the grey office buildings often used for leadership and team development programmes, coaching and development firm ChamoiX Coaching uses the extreme mountain environment to bring out the best in people. They consider it to be the perfect base to organise development programmes, working with senior management, executive board and high potential levels — leaders of the future.
ChamoiX's executive coaches (affiliated with IMD business university in Lausanne), guide teams to reach their summit, and will teach leaders how to take care of themselves and their teams. After all, how can you lead others if you can't lead yourself? The peaks and valleys reflect the highs and the lows faced on this journey and the mountains mirror the state of mind encountered when embarking on it.
Care to dare
First things first! Do you take care of yourself as a leader? ChamoiX is now introducing the 'self-care leadership' course. Executive coaches, mountain guides, sleep and nutrition specialists challenge leaders of today to do research on their inner values, fears, dreams and drives. Most leaders already know whether they are introvert or extravert, green or red or a high 'C' or 'D'. That's good. But it would be better to recognise your 'State of Mind'. You're always such a friendly and inspiring leader, until you're facing a deadline or budget, losing energy and focus because you're always tired.
By researching the complete spectrum of your intellectual, emotional, physical, spiritual and executional behaviours, you will learn who you are under different circumstances. You will learn to recognise your actions from various intelligences, related to different states of mind, and become an always inspiring and energetic leader who cares for a sustainable future.
Do you sleep well and enough? Do you eat healthily? If the answer is 'yes', consider yourself physical intelligent. But are you also capable of connecting with all team members to empower them to perform with success? Can you stay focused on purpose? To give just a few questions…
To improve team maturity
So, as explained above… ChamoiX Coaching's holistic approach recognises five levels of intelligence, which, when combined, help people to perform better. To improve team maturity all team members should connect four base intelligences to receive the key to the fifth, the executional Intelligence. This fifth intelligence enables teams to go the X-mile and climb up to a higher level of team and leadership maturity.
Through solving sociological, technological and ecological questions and participating in open discussions and guided walks, they create a culture which encourages vitality, a key driver for performance. Whilst also cutting down costs, living in the chalets as a family strengthens bonds and further supports the 'Care to Dare' culture. Participants are encouraged to take charge of their learning and development journey whilst having fun.
After exploring and experiencing the X-mile model in the mountains, ChamoiX offers execution support after the programme by following up on the team's daily practices. Through offsite training and shadow coaching sessions, the trust is reinforced on the deepest levels, allowing the team to design and build their own future. One participating leader said: "I was privileged to be part of this unforgettable experience and we have already implemented changes at a personal, team and business level as a consequence."
Agile and strong, like a mountain goat
One of the programme's goals is to become like the chamois, the strongest of all mountain goats, who are native to the Mont Blanc Valley. The light-footed climbing expert instinctively succeeds even when facing the steepest climbs and the sharpest drops, going places one couldn't imagine, just like the participants.
Chamois never face struggles alone, instead recognising the strength of teamwork, supporting and challenging each other to survive in their ever-changing environment. ChamoiX Coaching aims to teach teams to do the same, whilst helping one another unlock their full potential. Just like the chamois, one can only be successful by collaborating, trusting others, learning from successes and failures and taking ownership of both, which truly is 'Care to Dare'.
The company's name honours these creatures. The brand name's X not only signifies the chamois' ability to go the extra mile, or X-mile, to always chase the path to success and take ambition a step further, it also represents its natural environment by adopting the last letter of the resort area, and the place where it all begins, Chamonix.
Web: www.chamoixcoaching.com Email: info@chamoiXcoaching.com Instagram: @chamoixcoaching
Subscribe to Our Newsletter
Receive our monthly newsletter by email