Châlons-en-Champagne: Discover the cultural delights of 'Sparkling Venice'
Text: Amandine Hach | Photos © Christophe Manquillet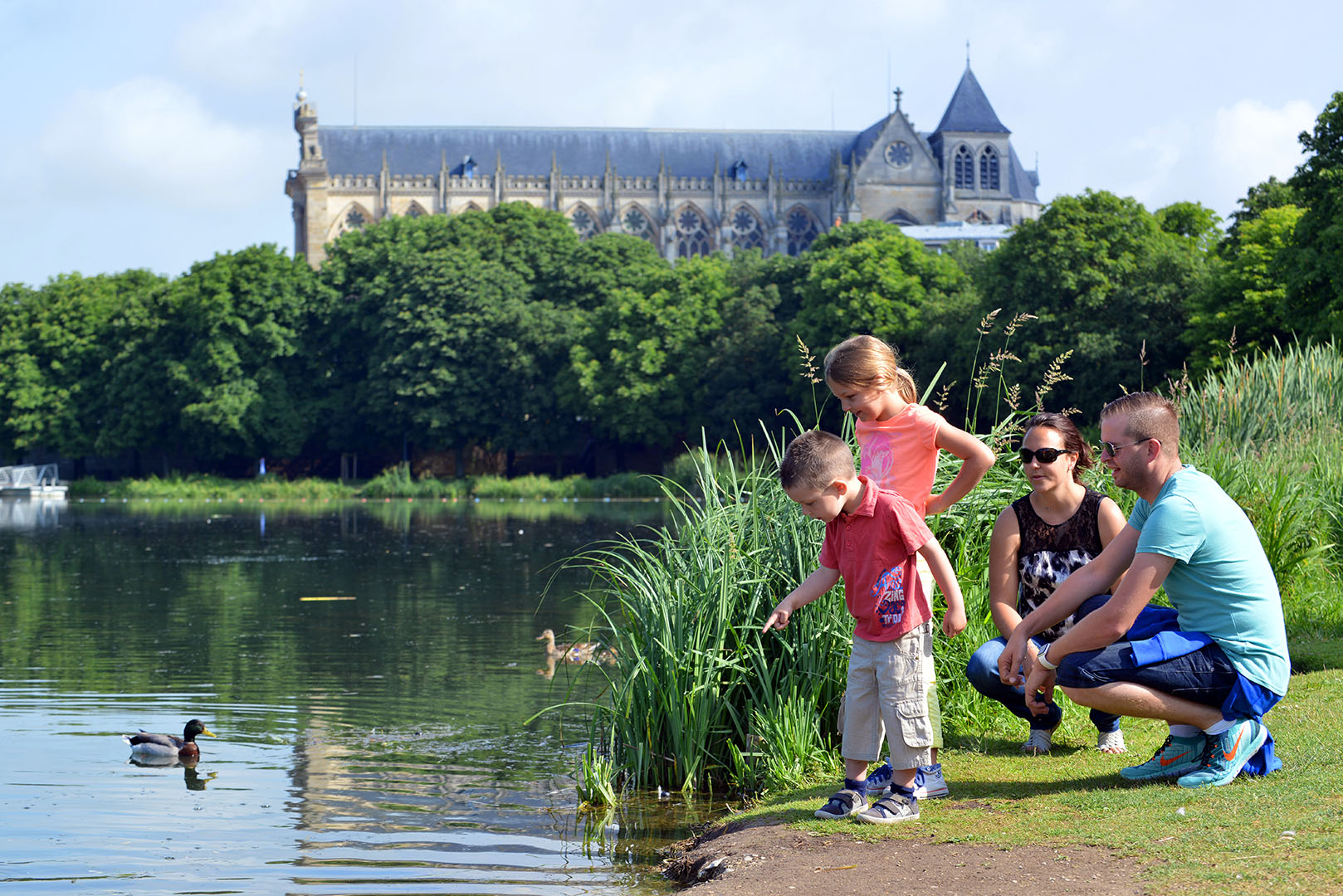 Located an hour and a half from Paris, the beautiful city of Châlons-en-Champagne, with its many canals, is known as 'La Venise Pétillante' (Sparkling Venice) thanks to its location in the famous sparkling wine region.
A boat trip on the canals running through the city's historic heart should be your first port of call. The day tour 'L'eau'dyssée' takes 40 minutes and will show you highlights such as Collegiate Church Notre-Dame-en-Vaux, the Halles Market, the 'Porte Sainte-Croix' and the many bridges – the oldest dating from 1560. Your skipper will tell you the story of the town, as well as its best kept secrets!
When night falls, boat rides become even more magical as the city's monuments are lit up. The 'Métamorph'eau'ses' canal tour makes for an unforgettable night out.
Châlons-en-Champagne is also home to many gardens, boasting 11 hectares of greenery. Visitors can enjoy numerous summer events including concerts, spectacles, and – of course – Châlons Plage, which transforms the city into a beach destination.
And every year in June, Châlons-en-Champagne turns itself into a kind of giant circus. The city becomes the setting for all kinds of burlesque and unexpected shows in a host of various locations.
In July, Châlons-en-Champagne celebrates global music and invites musicians from all over the world, from Venezuela to Algeria, to form the line-up of 52 free outdoor concerts.
Finally, at the end of August it is the hugely popular Châlons fair, where famous French singers perform live in the city. An event, as with so many others there this summer, not to be missed!
Subscribe to Our Newsletter
Receive our monthly newsletter by email