CERAU: Built on tradition and innovation
Text: Stephanie Uwalaka | Photos: Cerau & Serge Muhizi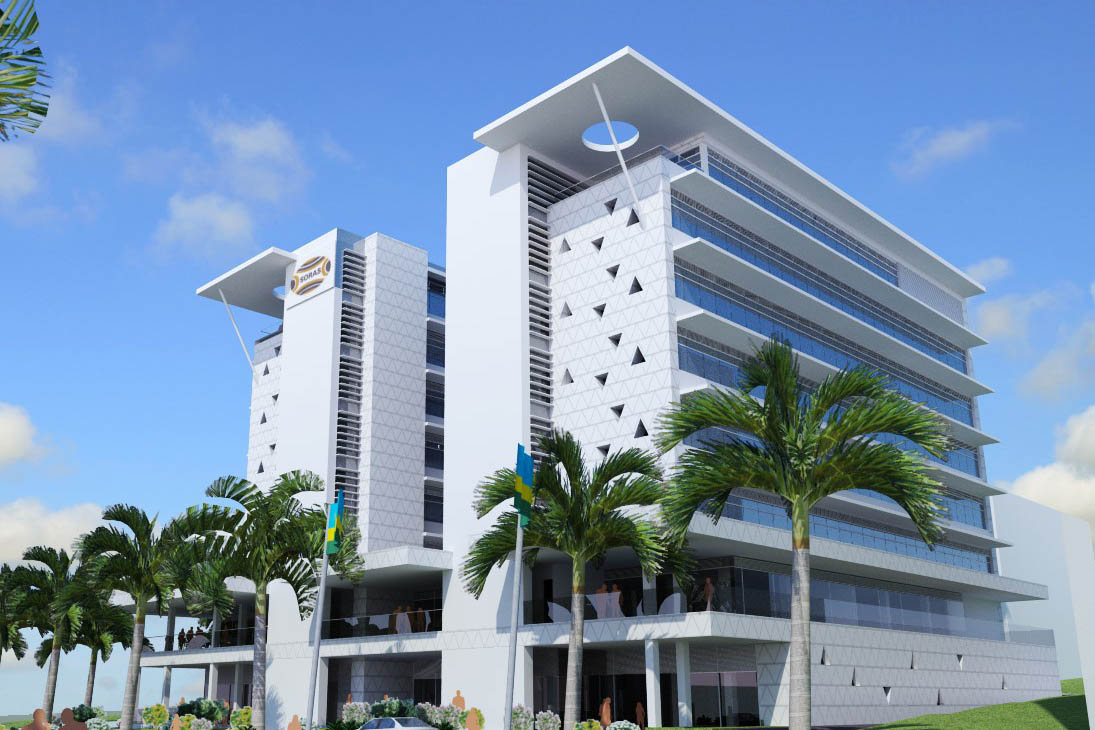 Last year, the Centre d'Etudes et de Recherches d'Architecture et d'Urbanisme (CERAU) celebrated its 50-year anniversary and its work on the Kigali Business Centre in Rwanda won 'Best Refurbished Building' at the 2018 Africa Property Investment Awards. The Belgian-based company has a large-scale, multidisciplinary portfolio of successful projects, and is constantly seeking ways to adapt alongside advances in technology, paired with its vast architectural experience.
CERAU has expanded internationally, with notable projects in Rwanda and Burundi, for the Banque de Crédit de Bujumbura (BCB). CERAU was specifically chosen to work on their new offices, in partnership with Rwandan architecture company, EEACON. The company is particularly attractive to such countries due to its application of bio-climatic architecture, and its desire to use energy efficiently. There are few natural energy sources in Burundi and Rwanda: therefore, CERAU's development of sustainability centred projects are indispensable.
By using low-tech systems in its architectural projects, jobs are created for local people; preventing a reliance on the importation of energy. For instance, CERAU encourages the use of local concrete makers to lessen imports and implements technologies that locals can easily operate self-sufficiently. This focus on the environmental context of building extends to integrating local architectural elements to its buildings, to help the population identify with the structure; this human consideration being at the heart of CERAU's vision.
CERAU's sights turn to sustainable architecture that can withstand the imminent effects of climate change with its bio-climatic projects, Soras Towers and the KBC in Kigali. The towers were built using natural air-conditioning through adjustable glass louvers, and letting in natural light using clear glass windows yet protecting from direct sun radiation with fixed concrete sun visors: as opposed to the usual tinted windows used against harsh sunlight. These architectural elements give the structure both visual and technical advantages; minimising the use of artificial lighting and maximising surrounding nature to ensure a cool interior in hot weather.
CERAU is also building 'zero energy' buildings, such as the Tivoli Green City in Brussels, certified by BREEAM Communities as 'Outstanding', to limit the impact of construction — and of the people who live there — upon the environment. By reflecting on a building's real cost regarding climate change, CERAU creates structures that last for both its clients and for the planet, using processes such as Building Information Modelling (BIM).
CERAU's main work processes in its Belgium office has been that of reflection, to allow for more opportunities to support sustainable development, from materials that are recyclable, to multi-purpose buildings to combat wasteful demolitions. Looking to the future, CERAU want to create new projects with field-based partners in Africa to encourage them to pursue their own urban projects. CERAU draws up its structures in Belgium and brings them further afield, paying great attention to crafting sustainably built constructions that can benefit everyone.
Subscribe to Our Newsletter
Receive our monthly newsletter by email