Bureau ZWIRT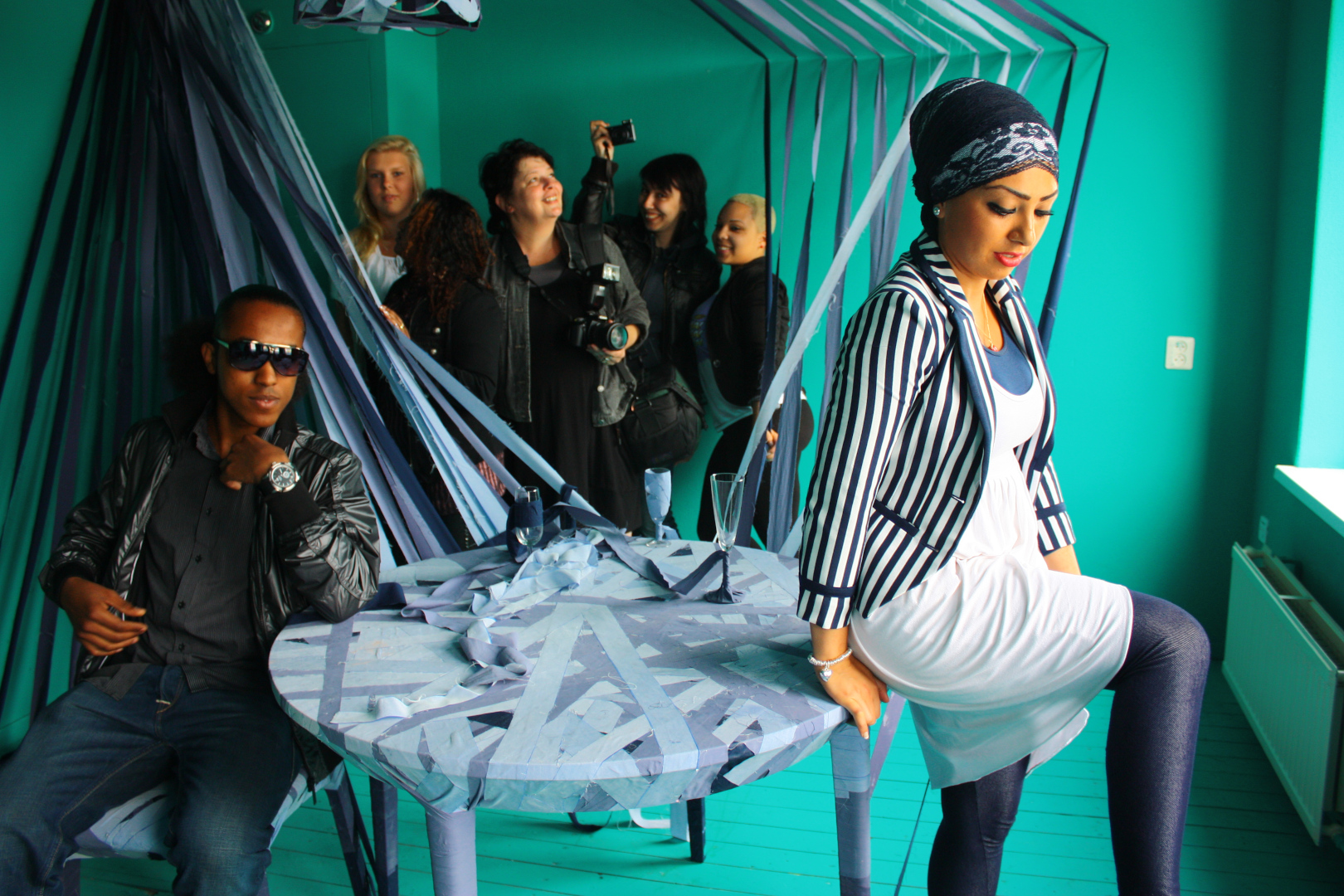 Experimenting with the city of the future
TEXT: ARNE ADRIAENSSENS | PHOTOS: CAROLIEN LIGTENBERG / BUREAU ZWIRT
Some architects only design buildings, others create entire communities or implement the latest technologies. Carolien Ligtenberg/Bureau ZWIRT proudly does it all. By involving people and introducing a temporary innovation phase, they adapt the project to its future users, boosting its permanent development and creating added value. Whether it concerns a single building or an entire town.
The architecture sector is reinventing itself. Not only in what they build but also in how they develop their concepts. Whereas 'design first, then build and finally present it to the world' used the be the mantra, studios like Bureau ZWIRT dare to reverse this process by involving the public and innovative parties long before the builders arrive. "We start exploring the potential of buildings and areas by setting up temporary, experimental projects for the public, that leads stakeholders towards a new, sustainable outcome," founder Carolien Ligtenberg explains.
Carolien Ligtenberg. Photo: Jago Ligtenberg.
One-hundred per cent local
One of the first projects she approached in this way was the transition of Rotterdam's Afrikaander district to a vivid neighbourhood. She and her former office MEST did this by transforming the empty rooms and flats in the area into a temporary hotel: Kus&Sloop. "The rooms and apartments were spread around the neighbourhood and changed depending on which locations were vacant." With '100 per cent local' as their credo, the hotel was deeply rooted in the spirit of the area. Different multicultural entrepreneurs took care of offering the breakfast while others took visitors on a tour. This way, the hotel became part of the neighbourhood, giving its guests a most authentic stay. "Due to its great success, the developer eventually chose to make it a permanent, 100 per cent local hotel, run by the community."
Vintage building, new value
Another great example, which caused a true local revolution, is the Kleiburg building in Amsterdam. This abandoned 500-apartment behemoth from the 1970s was the last of the so-called 'honeycomb-flats', deteriorating the neighbourhood. "Before the redesign of the complex, we have organised several events to build a community of like-minded people. Among other things, we hosted a big dinner in the inner street of Kleiburg and gave people the chance to see the complex and show them a new beauty: vintage building with great potential." This attracted a diverse biotope; letting companies, families, youngsters and even a monastery settle side by side in the end.
Kleiburg proves how concepts like this can be of great value while transforming suburbs from the '60s and '70s all over Europe into modern, valuable and attractive neighbourhoods.
Kleiburg dinner, Amsterdam. Photo: Judith Quax.
International showcase
Today, Bureau ZWIRT is leading an even bigger project: FabCityNature. Over the next five to ten years, Ligtenberg and her team will reshape IJmuiden aan Zee, as frontrunners in making it a pleasant and sustainable, suburban coastal town. "The village lies on the border of the Amsterdam metropolitan area and the North Sea. Therefore, it must deal with paradoxes such as nature versus industry and rising water levels versus safety. By temporary design, community building, implementing new technologies and reinventing the way we live, we will explore how to handle these issues. As part of the worldwide FabCity-network, FabCityNature will be an international showcase for redesigning similar places elsewhere. With help and expertise from all corners of the world, the challenges of today and tomorrow are faced in an intelligent, proactive way. Our first experiment, a campsite of 20 tiny houses for potential future residents, will open soon. This will reveal the strengths and flaws of the location." After five to ten years, the permanent development will start, using FabCityNature's conclusions, insights and innovations to create a future-proof, vivid and vibrant village.
About Carolien Ligtenberg
Carolien Ligtenberg (founder of Amsterdam-based Bureau ZWIRT and private real estate fund Luz y Montaña in Barcelona) is an architect and expert in sustainable urban transformation. After her Master's in architecture at TU Delft and the ETSA in Barcelona, she worked at Michael Sorkin, Neutelings Riedijk, MVRDV and OMA. She teaches regularly at multiple architecture schools and was director of studies and research partner at the Institute of Advanced Architecture of Catalonia (IAAC) in Barcelona. Besides her offices, she is an in-demand lecturer of topics surrounding innovation within the field of architecture. Recently, she has founded Luz y Montaña, a small real estate fund to unleash the potential of authentic, but degraded, fin de siècle and vintage houses in Barcelona.
Subscribe to Our Newsletter
Receive our monthly newsletter by email