Brussels: Before you go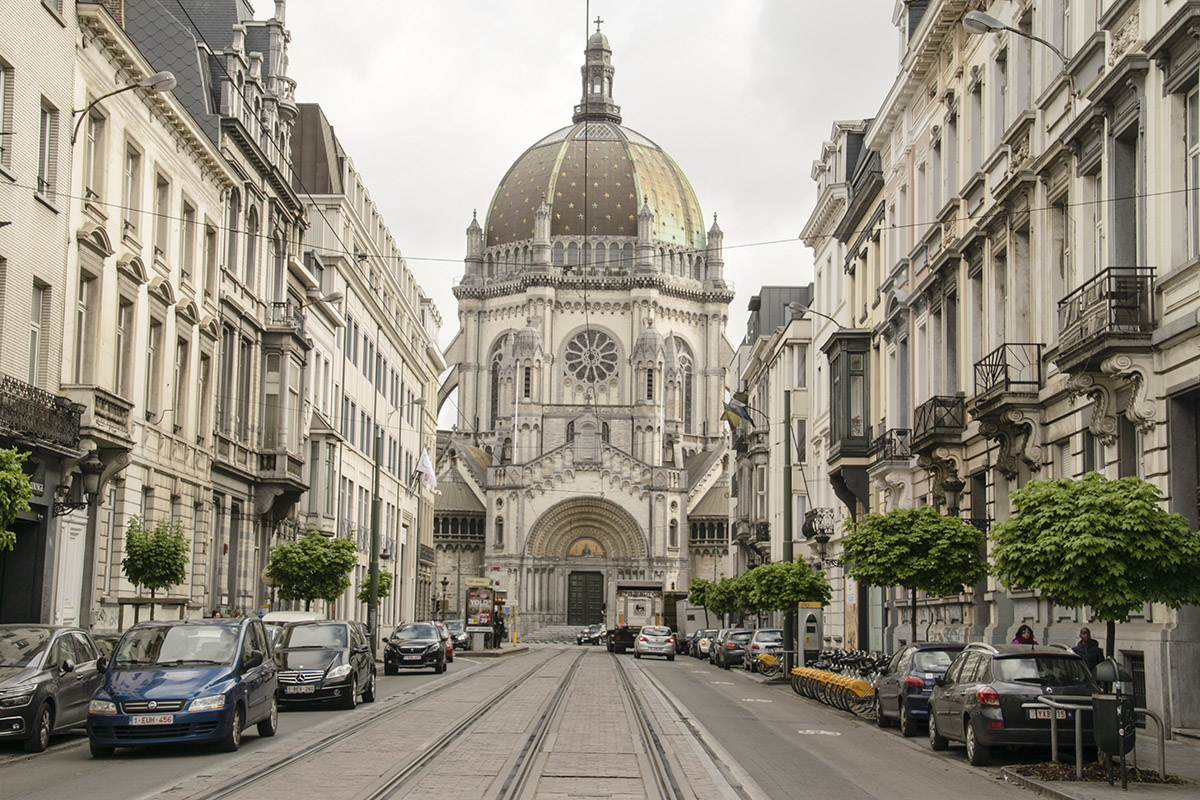 Allow us to point out some easy ways to get more out of your city trip to Brussels. When should you go? What's the best way to get there? Where should you stay? Which items are indispensable in your luggage? There is so much to see in Brussels, so don't waste your valuable city-tripping time on figuring it all out on the spot.
When to go?
Let's face it: Brussels isn't exactly an exotic, sunny paradise. In fact, the weather is pretty much the same as in the United Kingdom, if a tad drier. To increase your odds of having a sunny stay, late spring or summer are the times to go. From April on, the temperatures are mild and the number of rainy days decreases. In July and August, the temperatures can climb up to 25 degrees – or even a rare 30 degrees, if you're lucky. If you go between September and April, you might want to wear a warm coat and bring an umbrella. These are just statistics, though. The weather in Brussels is always a Russian roulette – you can never be sure what to expect.
What to pack?
Besides warm, waterproof clothes (if you go in winter), you'd better bring some cash with you. While supermarkets, restaurants and major shops almost always accept card payments, smaller purchases often have to be made in cash. Of course, the city counts ATMs aplenty, so you can withdraw money anywhere you want. Brussels is easy to walk through, so hiking boots are not strictly necessary. Avoid entering the historic centre on stilettos, though. Its cobbled streets make it a high-heel nightmare.
What to book?
Brussels isn't overly touristy, so booking your visits in advance is usually not required. Only a guided visit to the European institutions requires a reservation. When going for dinner, however, we advise you to book a table in advance, at least if you've got your mind set on a specific place. Belgians eat around 7pm, so by then, it can be hard to find a vacant table anywhere. If you want to go to a concert, play or sports event, check in advance whether a reservation is necessary.
How to get there?
Brussels is easy to reach by plane, as most British and European international airports have at least one daily connection with Brussels Airport. Moreover, flights are usually very cheap. If you are lucky, you can get to Brussels for 20 euros or less. If you want to travel by train, you can take the intercity from Amsterdam (3 hours), the Thalys from Amsterdam (2 hours) or Paris (1.30 hours), the Eurostar from Amsterdam (2 hours) or London (2 hours), the ICE from Cologne (1.45 hours) and Frankfurt (3 hours), or the night train from Innsbruck (15 hours) or Vienna (14 hours).
Where to stay?
As a genuine business centre, Brussels counts numerous affordable business hotels. If you crave a bit more luxury, lush places like Steigenberger Wiltcher (from €179) and The Hotel – where Barack Obama used to stay when he came to Brussels – (from €112) are great options. If you search a bit, you will also discover that the city counts plenty of well-hidden boutique hotels and charming bed and breakfasts – both wallet-friendly.
Subscribe to Our Newsletter
Receive our monthly newsletter by email