Beer of the Month: Westmalle Dubbel
Text & photo: Stuart Forster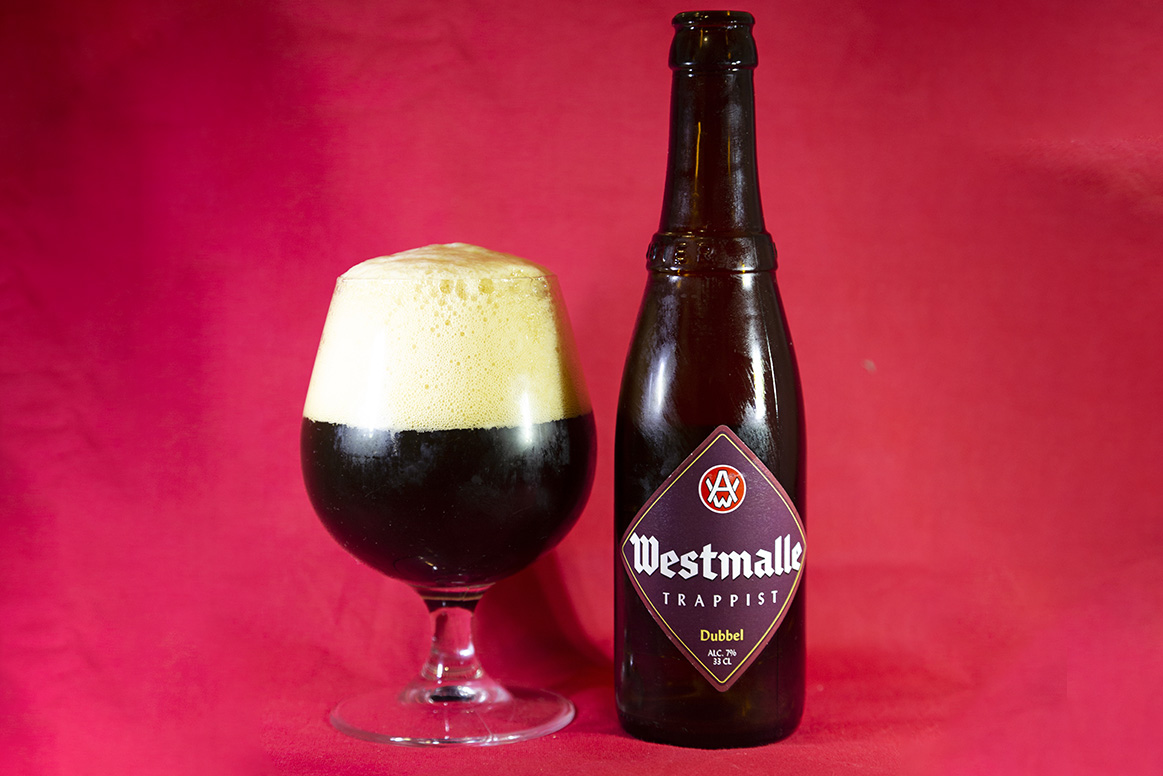 This Belgian dark beer is a classic strong brown ale. The style of beer was originally brewed by monks in the abbey at Westmalle in 1865 using double the quantity of ingredients used to make the regular table ale, hence its name. The recipe was changed in 1926, again doubling the ingredients in response to increased demand for strong, malty beers.
Aficionados regard Westmalle Dubbel highly. It is brewed approximately 22 kilometres northeast of Antwerp within the walls of an abbey whose full name, the Abdij Onze-Lieve-Vrouw van het Heilig Hart van Jezus, trips easily off few non-native tongues. Founded back in 1794, the Cistercian community was granted abbey status in 1836. Income from brewing pays for the upkeep of the abbey and is donated to charity.
Mahogany in colour, Westmalle Dubbel froths into a fawn head when poured, normally into a goblet-style glass. It has a malty aroma and initially tastes relatively sweet, though the flavour rounds and softens while it's held in the mouth. The finish is mild. Full-bodied, this is a particularly satisfying beer to savour on cool evenings. It's easy to sip Westmalle Dubbel without accompanying food yet it pairs well with a good stew; try it with rabbit and prune or slow-cooked beef.
This particular beer continues to define the dubbel style. Bottle reconditioning means the beer continues to ferment even while it's in storage. It's worth trying the 33 centilitre and 75 centilitre bottles side by side to compare the differences.
Brewer: Westmalle Brewery
Strength: 7.0 per cent
Stuart Forster was named Journalist of the Year at the 2015, 2016 and 2019 Holland Press Awards. Five generations of his family have been actively involved in the brewing industry. Disclaimer: The views and opinions expressed in this column are those of the author and do not necessarily reflect the official policy or position of Discover Benelux.
Subscribe to Our Newsletter
Receive our monthly newsletter by email