Beer of the Month: St Louis Premium Gueuze
Text & Photo: Stuart Forster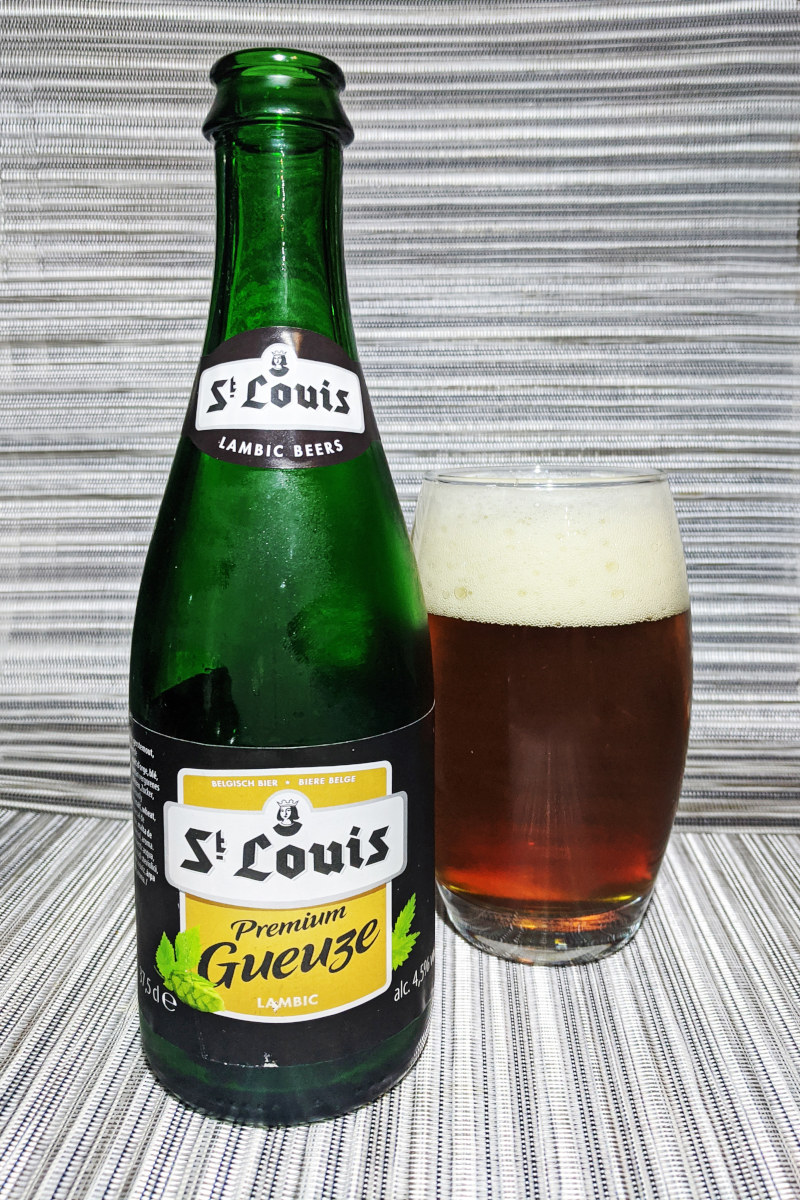 St Louis Premium Gueuze is a fruity lambic style beer brewed by Vanhonsebrouck in Izegem, roughly 90 kilometres west of the Belgian capital.
Traditionally, lambic beers are a product of spontaneous fermentation, in open vats, at breweries in the Zenne Valley near Brussels. It's unusual to see this style being brewed elsewhere, yet St Louis Premium Gueuze is one of a series of lambic-style beers produced by Vanhonsebrouck at its modern Kasteel premises. Meaning 'castle', the brewery opened in 2016 with the capacity to brew up to 200,000 hectolitres a year. It has a visitor centre, hosts events, and has both a pub and a restaurant.
The Vanhonsebrouck Brewery was founded in 1865, but it wasn't until 1958 that St Louis Premium Gueuze was launched. It was brewed to coincide with the Expo 58 in Brussels, the world fair from which the Atomium is also a legacy.
Caramel in colour, St Louis Premium Gueuze has an aroma reminiscent of apple cider vinegar. It has crisp fruity notes, dominated by apples, with a slightly sour undertone and a hint of yeast. It tastes like an apple cider, too. Initially sweet, it feels effervescent on the tongue and has a balanced finish. Blindfolded, many people tasting this beer might be tempted to think they're sipping a cider. It's easy to drink and ideal if you're looking for something out of the ordinary to share at parties.
Looking to pair St Louis Premium Gueuze with food? It goes well with rabbit and prune casserole, as well as roast pork served with gravy and herby stuffing.
Brewer: Vanhonsebrouck Brouwerij
Strength: 4.5 per cent
Stuart Forster was named Journalist of the Year at the 2015, 2016 and 2019 Holland Press Awards. Five generations of his family have been actively involved in the brewing industry. Disclaimer: The views and opinions expressed in this column are those of the author and do not necessarily reflect the official policy or position of Discover Benelux.
Subscribe to Our Newsletter
Receive our monthly newsletter by email