Beer of the Month: St Feuillien Saison
Text & Photo: Stuart Forster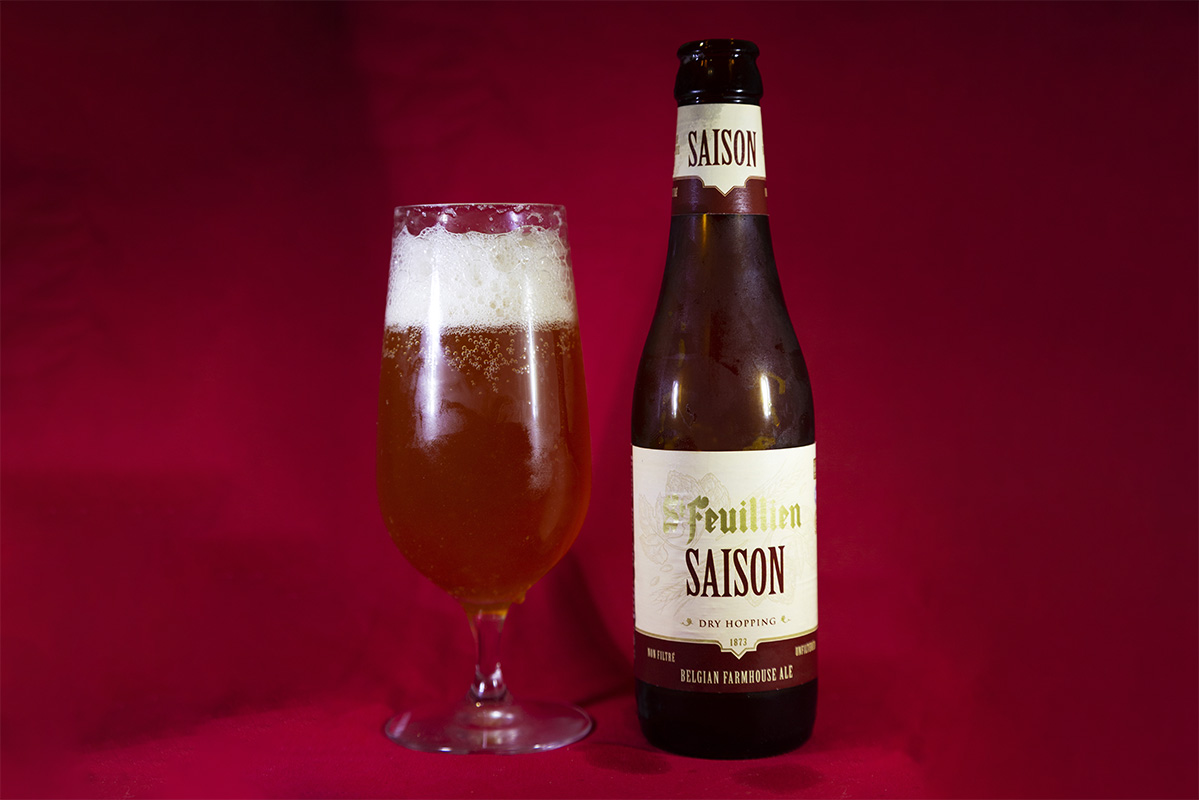 St Feuillien Saison is a Belgian farmhouse ale brewed in Le Rœulx, approximately 50 kilometres southwest of Brussels. Traditionally, this style of beer was brewed in the cooler months of the year for consumption in the summertime by labourers on Wallonian farms.
As saison beer was intended to quench workers' thirsts it tended to be of moderate strength. In recent years, craft brewers across the world have reinterpreted the style and stronger versions have come to market. St Feuillien's saison is dry hopped and packs more alcohol than standard beers.
The St Feuillien Brewery was founded in 1873 by Stéphanie Friart. Five generations on, it remains in the hands of the Friart family, who are members of the Belgian Family Brewers association. The brewery has been presented with multiple accolades, including the World's Best Abbey Pale Ale, at the 2009 World Beer Awards, for its saison.
This is a top-fermented, unfiltered beer that undergoes secondary refermentation in the bottle. Consequently, it can look a little cloudy when poured. It is dark amber in colour and rises to a white head. As you'd expect of a dry hopped ale, hoppy notes dominate the aroma, which has a floral undertone. The flavour is intense. Red fruits burst through and it feels hoppy on the tongue; it's slightly tart, without being overly bitter, reminiscent of a fresh raspberry.
As you might expect, this is a refreshing beer to savour after a lengthy walk. It pairs well with hearty, simple food, including British dishes such as pie and mash or cheese and onion pasties.
Brewer: St Feuillien
Strength: 6.5 per cent
Stuart Forster was named Journalist of the Year at the 2015, 2016 and 2019 Holland Press Awards. Five generations of his family have been actively involved in the brewing industry. Disclaimer: The views and opinions expressed in this column are those of the author and do not necessarily reflect the official policy or position of Discover Benelux.
Subscribe to Our Newsletter
Receive our monthly newsletter by email