Beer of the Month: Barista Chocolate Quad
Text & Photo: Stuart Forster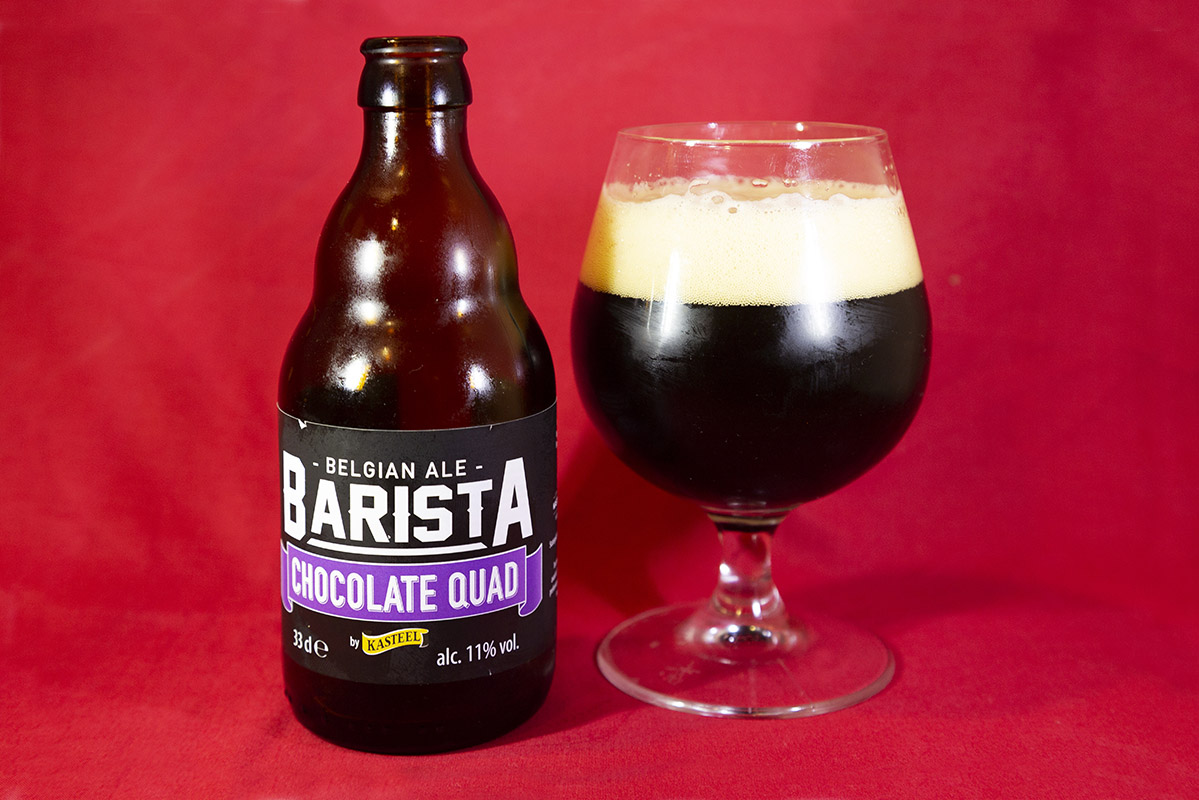 Barista Chocolate Quad is a powerful beer brewed at the Kasteel Brouwerij Vanhonsebrouck in the West Flanders village of Emelgem, about 50 minutes' drive from Ghent.
This beer is one of the speciality brews produced at modern premises, opened in 2016, including a restaurant, pub, sizeable shop and visitor centre. Tours explaining the evolution of the brewery over the past 155 years are enhanced by digital handsets with information presented in several languages, including English.
A quad, or quadruple, is a style of strong beer that's typically dark in colour and low in bitterness. This incarnation ticks both of those boxes, the latter meaning it can be enjoyed by people who don't normally go for beer.
As the name of Barista Chocolate Quad hints, its fragrant aroma is dominated by coffee and chocolate with a malty undertone. Ebony in colour, this beer rises into a creamy, fawn head when poured. It would be easy to confuse this with a stout if the two were placed together on a bar top. The ideal serving temperature is 12 degrees Celsius, significantly warmer than most beers.
Chocolate and coffee dominate the flavour, too. There's a hint of caramel, also. Smooth to drink, it has a sweet finish, making it the ideal accompaniment to the likes of sticky toffee pudding or a slice of chocolate cake. It's also one to sip after dinner with a square of dark chocolate while conversing about the versatility of Belgian beers. Even better than a rubber duck, it's a lovely indulgent treat while soaking amid bubbles in a hot bath.
Brewery: Kasteel Brouwerij Vanhonsebrouck
Alcohol content: 11 per cent
Stuart Forster was named Journalist of the Year at the 2015, 2016 and 2019 Holland Press Awards. Five generations of his family have been actively involved in the brewing industry. Disclaimer: The views and opinions expressed in this column are those of the author and do not necessarily reflect the official policy or position of Discover Benelux.
Subscribe to Our Newsletter
Receive our monthly newsletter by email