Assar Architects: Architecture that breathes life into design
Text: Kate Harvey | Photo: Vincent Callebaut Architectures.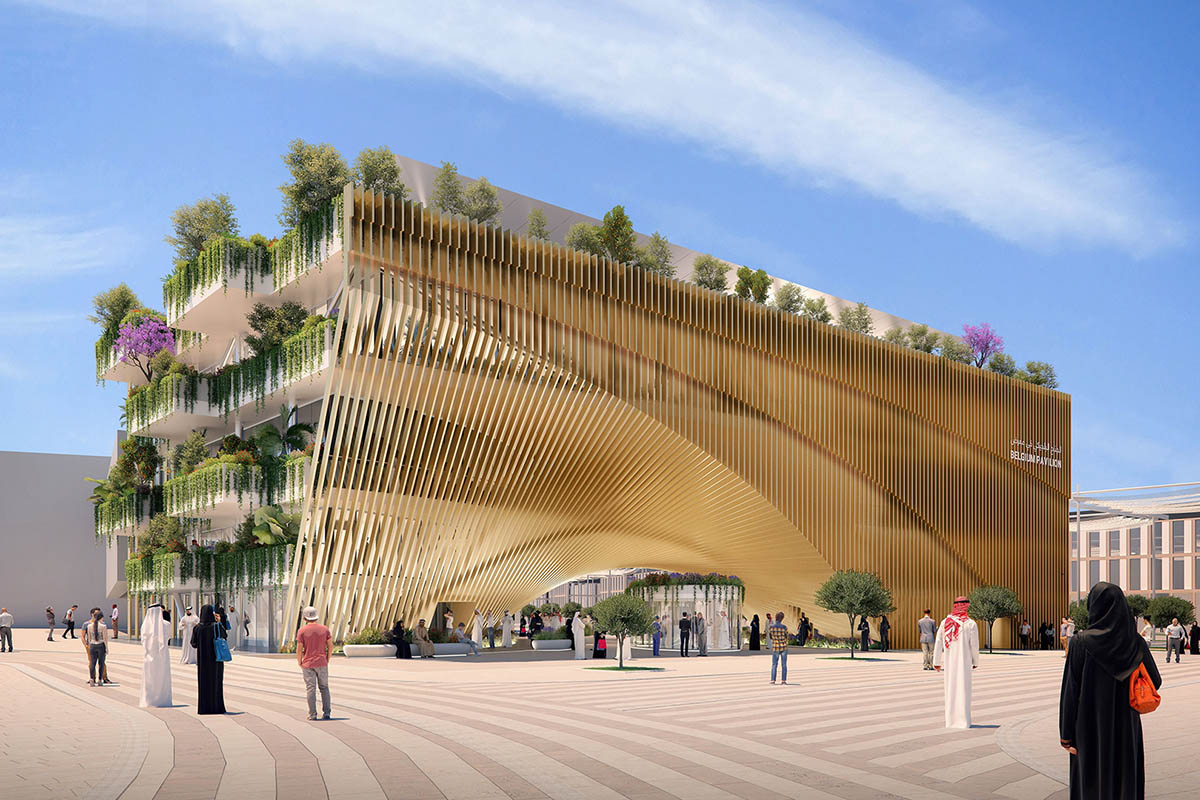 Introduction Smart, green buildings with a focus on human warmth – the philosophy of Assar Architects speaks for itself. Operating from Brussels, one might say that they have defined the architectural landscape across Belgium, with an impressive portfolio of projects that seamlessly tie cities together.
A collaborative work ethic
The firm is a cooperative by name and by nature: "We're an ASSociation of ARchitects," explains CEO and senior partner, Renaud Chevalier. "That means we delegate projects to an office of over 140 architects, all of whom harness different skills and expertise."
As one of the largest Belgian architect firms, it can take on large-scale projects across a variety of sectors; often going above and beyond the fundamentals of design.
Reinterpreting urban landscapes
For each proposal, Assar listens and responds to the specific needs of urban areas. "The architecture of a city is not a uniform concept. There are multiple entities, both old and new, that need to work together harmoniously. This is fundamental to our principles," explains Renaud Chevalier.
For example, Assar is actively repurposing a number of commercial and residential areas across Brussels, one of which is being redeveloped into a multipurpose building to include housing, office space and a shopping precinct.
"We're effectively reimagining the architecture of shopping centres built in the 1960s. For this project in particular, we're aiming to create a space that connects the street with the interior to reinvigorate them," says Renaud Chevalier.
Its architecture is by no means function without form. The Möbius Towers I & II in Brussels are a fine example of Assar's sculptural elegance. Integrated into the cityscape, they have also been well optimised from an ecological point of view.
Redefining the workplace
Assar Architects has positively addressed design in the workplace across Belgium, including PwC's offices in Diegem. Biophilic and ergonomic design are high on their agenda, and have been designed with over 4,000 square metres of terrace space.
Renaud explains how "design plays a large part in a society's wellbeing," hence the easy access to public transport for workers who are travelling to and from the nearby airport, and an in-built cycling lane.
Transforming the health sector
In its quest to innovate the workplace, some of Assar's most impactful projects have undoubtedly been in the medical sector. A particularly impressive project has been the Chirec Delta Hospital in Brussels, for which construction started in 2010 and was completed in 2017.
"Our guiding principle is to have a sense of purpose for the human that we're building for. This is crucial for this kind of establishment. It has been designed, in fact, so that it doesn't feel like a hospital upon entering." Despite its large capacity, it has been designed to be "very concentrated and compact," to give the building a sense of familiarity for patients, visitors and staff.
By the end of this year, Assar is also scheduled to finish construction for the MontLegia Clinic in Liège. For this project, a medical 'street' has been constructed to join up the treatment units with the medical and technical departments, but also "to clearly separate hospital traffic," explains Renaud Chevalier.
Chevalier mentions their penchant for natural light – a key element in Assar's architectural design brief. Its ongoing renovation of the CHN William Lennox hospital is built into the magnificent wooded setting of the Bois de Lauzelle, with expansive windows opening skywards.
Building an international presence
Assar certainly isn't short of high-profile design briefs: it has recently finished up work on Belgium's NATO HQ, and will shortly begin construction for the Stade de Sclessin football stadium in Liège.
The architectural firm has also been selected to represent the very best of Belgium at the Dubai World Expo in 2020, where it will unveil their Green Ark 'smart building' – an excellent template of its architectural prowess back in Europe.
Showcasing natural light, renewable energy and the smart use of water, the 'Belgian Pavilion' will be completed in collaboration with the Vincent Callebaut Architectures, and is a firm nod towards Assar's commitment to ecological issues.
Assar Architects is currently in the process of opening offices across France alongside its current headquarters in Belgium. With inspiring ventures taking place both at home and overseas, it's safe to say that the firm is creating the architectural blueprint to unite people across Europe and beyond.
Subscribe to Our Newsletter
Receive our monthly newsletter by email