Architectenbureau Frank Gruwez: A design as promised
Text: Eline Joling | Photos: Architectenbureau Frank Gruwez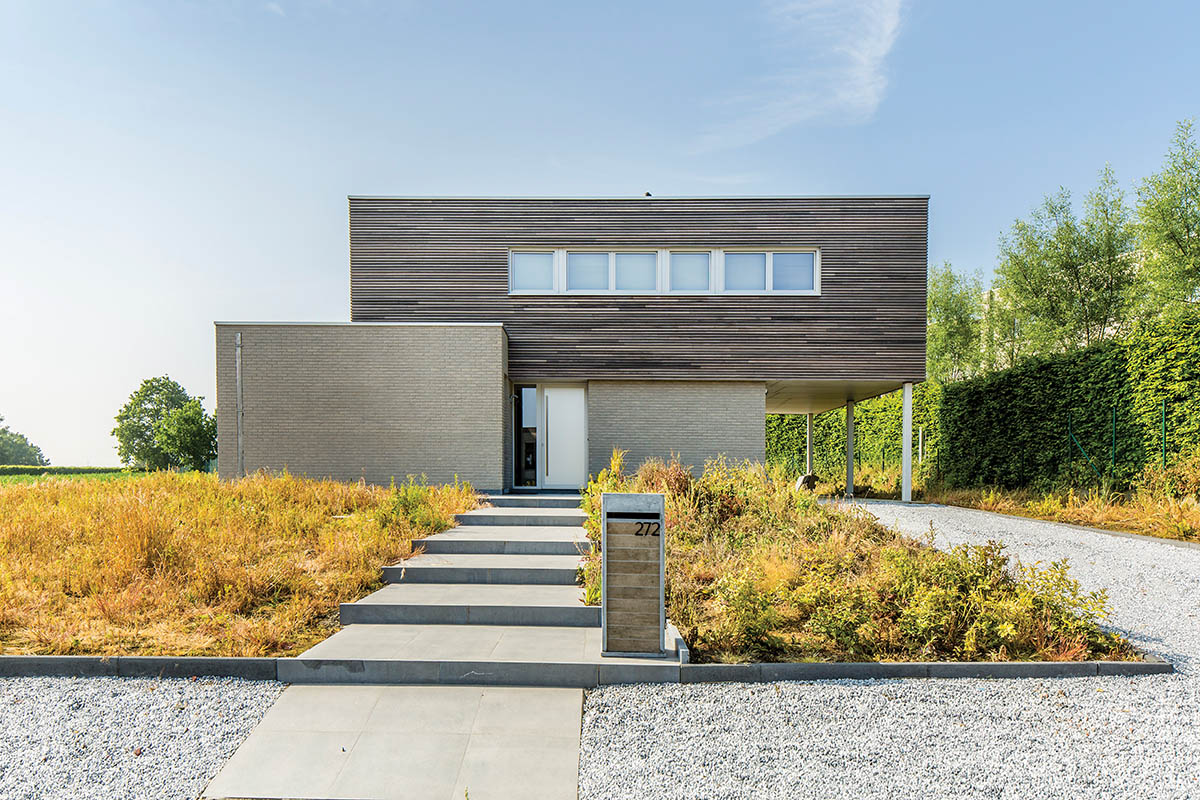 From manors to apartment complexes, and from cottages to the most modern, minimalist houses, Architectenbureau Frank Gruwez does it all. Based in Oudenaarde and with a second office in Ghent, the firm has designed houses all over the Belgian coast, the Ghent-Antwerp-Brussels triangle and the south of the Netherlands.
The standout element that makes Architectenbureau Frank Gruwez so popular with future home-owners is the accuracy of their planning and estimates. This is all due to a foolproof system developed by Gruwez over the years. From the get-go, the firm establishes the estimates for the build, and they have proven themselves to be extremely accurate – with only ever a slight difference in the final costs.
After looking at pictures of designs their customers like and a breakdown of what they would like to see in their new house, the team gets to work on the first draft. This is where the firm sets itself apart, as initial designs are always made by hand. "I see architects do everything on their computers, but you can see that in their designs from miles away," explains Gruwez. "If you want to create something special, your computer can't help you at the start. It needs to form in your head. The idea and the design need to come from your hand and with feeling – that is my vision."
As soon as all designs are finalised, the build gets requested and external companies get brought in to turn the designs into realisations. Throughout this process, the firm stands by the customer's side and helps them find the best quality for their money by working with smaller companies that specialise in specific areas of the build. Here, they also help establish a set execution period with each firm, ensuring a smooth and rapid turnaround which they follow up by doing regular check-ups and keeping a close eye on the project until the handover.
From start to finish, Architectenbureau Frank Gruwez provides its customers with all the services and support they might need. With the ability to truly deliver what they have promised, it's easy to see why many aspiring home-owners have sought their help and been more than satisfied with each realisation the firm has designed.
Web: www.gruwez.org
Subscribe to Our Newsletter
Receive our monthly newsletter by email