Archiles Architecture: The quest to create spaces for modern societies
Text: Myriam Dijck | Photos: Archiles Architects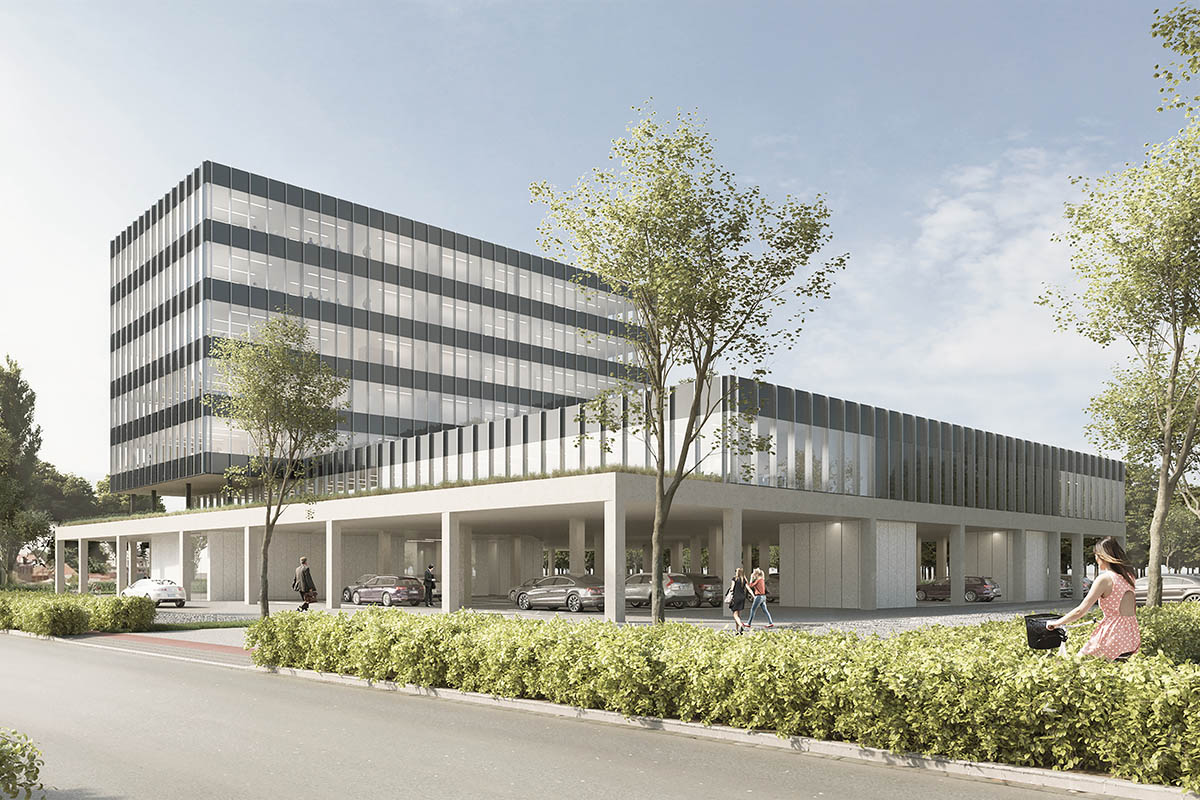 Modern life requires spaces to be increasingly versatile and allow for a variety of activities to take place. For architectural design to remain relevant, it has to cater to this need and create added value. To achieve this, Archiles architects is on a quest to match its architecture to our ever-evolving society.
"Archiles architects specialises in city planning, offices, public and industrial buildings," architect manager Koen Dergent begins. "In every project we search for ways to stimulate social interaction."
"Urban areas are becoming denser and there are shifts within society: more and more, young people are looking for experiences and social connection. The right architecture can help accomplish this."
As an example, Dergent discusses the layout of a residential area. "Instead of having classic, walled gardens for every house, you can build small, private terraces and have public areas in between. Shared green spaces create a sense of openness and allow for social contact, as opposed to buildings and walls that make people feel confined." The urban project Peperstraat is part of a strategic renewal of public spaces in the centre of Geel.
New hotspot for culture
In Zaventem, an 'abandoned' site in the centre was transformed into cultural site De Factorij with, among other things, a public library and a theatre that seats approximately 700 people. An important point of interest during construction was the acoustic aspect which evolved the design into a shell-shaped hall. On the other hand, 'sustainable construction' was also essential. The design limits the ecological footprint that will be left behind through the implementation of all kinds of technological advances and by making conscious choices from the very beginning. This cultural centre, a joint project of Archiles architects and ebtca architects, was recognised for its inventive design by winning the Publica Award in 2018.
Flexible workspaces
Another project that shows the skill and imagination of the team at Archiles architects is the office complex Square One in Geel. Maximum effort was made to allow collaboration between its users. Dergent: "The first floor consists of polyvalent rooms. These are not enclosed offices, but open, interactive spaces and meeting rooms. Aside from an informal way to meet people, it allows for events such as seminars or business receptions."
An evolving society also affects the office landscape. According to Dergent, young professionals are now requesting more than just a decent wage; they also look for enjoyable work spaces. The design of a building can greatly influence this and help employers attract talented workers.
He says: "A job has become part of people's identity, especially for young professionals. This means that their work should reflect their ambition. On the one hand, there needs to be an attractive atmosphere to interact and meet new people. On the other hand, it should also have spaces to retreat to and allow for personal development."
These concepts were applied to the design of the headquarters of Swinnen NV. The flexible workspaces are situated around a patio providing maximum daylight and interaction.
Finding additional space
Openness and versatility are reflected in the rebuild and extension of the OLV College in the centre of Antwerp. Archiles architects found an innovative way to make the best use of the limited space available. The primary school's new playground is placed on the first floor in order to create an interesting relation with the street and the existing playground on the main floor. With its materialisation in yellow tiles, the playground is the counterpart for the rather rational front facade.
"While it is situated in between buildings, the school has a sense of openness. With glass on the front and back facades, the school is flooded in light and the students can look out over the treetops to the other side of the road," Dergent says. "We have received many positive reactions to the building."
In the last few years, Archiles architects has grown gradually, both in the number of employees and in terms of its ambitions, and it is not showing any signs of slowing down. "Currently, we mainly work in Flanders. We would certainly like to expand abroad, but only in a steady pace. We just keep improving, day by day," Dergent concludes.
Web: www.archiles.be
Subscribe to Our Newsletter
Receive our monthly newsletter by email