Apeldoorn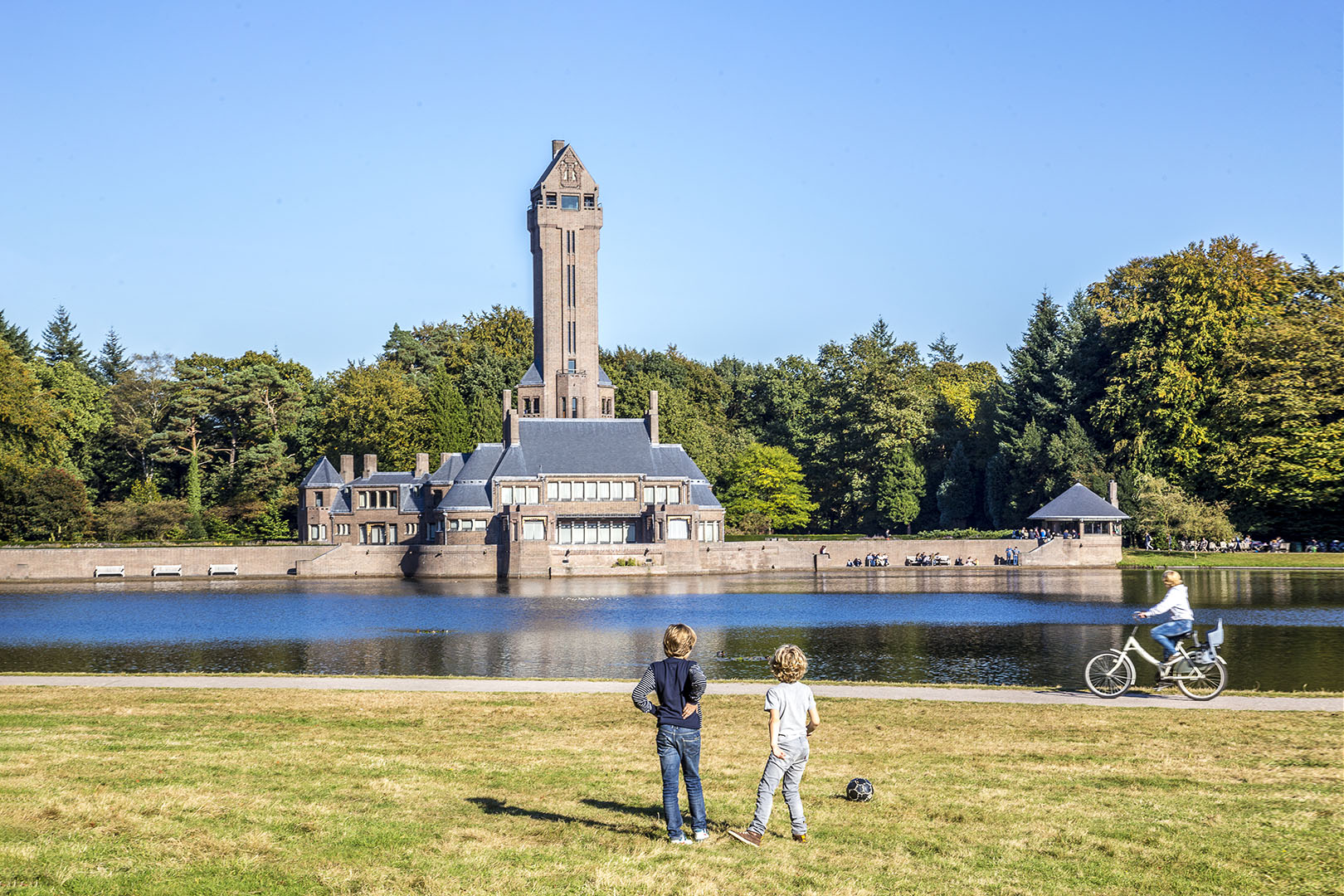 Apeldoorn: Lively city based amid a green treasury
TEXT:KARIN VENEMA | PHOTO: JACHTHUIS SINT HUBERTUS, THE FORMER COUNTRY RESIDENCE OF THE KRÖLLER-MÜLLER COUPLE © HET NATIONALE PARK DE HOGE VELUWE
In the Netherlands, the area of Apeldoorn is a well-known holiday destination for city breaks combined with beautiful nature. Not only does the city offer plenty of shopping, culture, culinary delights and children's amusement, it also boasts many famous artworks at the Kröller-Müller museum, which is located in De Hoge Veluwe national park.
Apeldoorn is only an hour away from Amsterdam and offers a variety of amenities. For children, there is the amusement park Julianatoren and Apenheul, a zoo full of free-roaming primates. Culture lovers can indulge themselves with the Gigant pop podium, the ACEC exhibition centre, the contemporary CODA museum and Theatre Orpheus. The beautiful gardens of Palace Het Loo are reconstructed to the original 17th-century design and worth a visit, while the city centre has plenty of restaurants and cafés to suit any preference.
Discover De Hoge Veluwe
De Hoge Veluwe national park is a nature reserve of over 5,000 hectares that can be explored by foot, bicycle or even by horse. The park is known as the greenest treasury in the Netherlands: it is a natural paradise inhabited by a variety of wildlife. In the middle of the park you can find the visitor centre, and there are 1,800 white bicycles available that can be used for free: for instance, to visit the Jachthuis Sint Hubertus.
The Kröller-Müller museum not only boasts the world's second-largest Van Gogh collection and a lovely sculpture garden, it also displays masterpieces by modern masters such as Monet, Picasso and Mondriaan.
A recent visitor describes how she loves De Hoge Veluwe national park: "I would really recommend this park for both young and old. It's quiet, but there's still plenty to do and see. You can certainly spend a whole fun day there!"
Subscribe to Our Newsletter
Receive our monthly newsletter by email