A new way to visit Brussels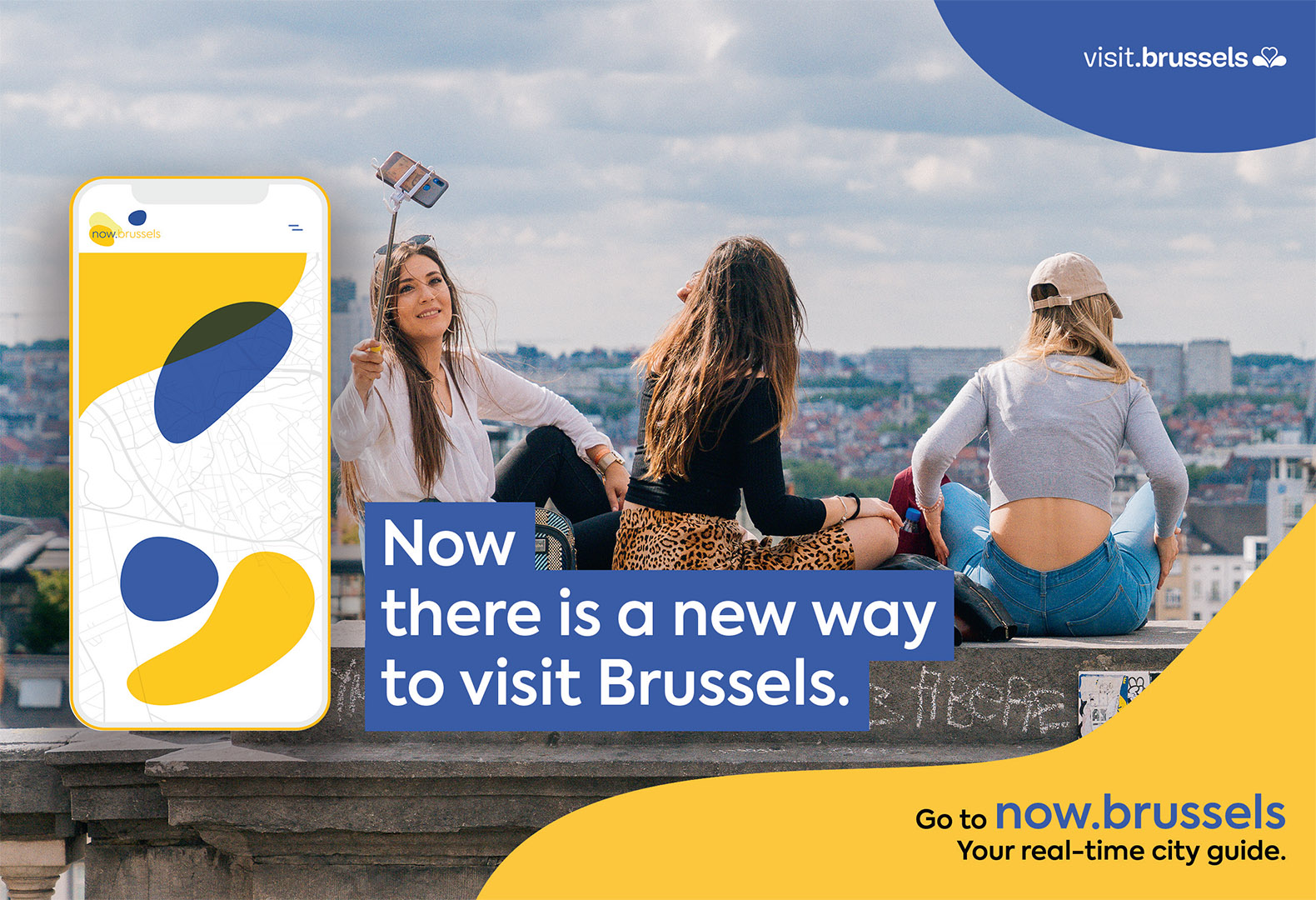 A new way to visit Brussels
TEXT: ANNA VILLELEGER
From its famous Art Nouveau architecture to the breathtaking Grand Place, not to mention famous attractions such as Mannekin Pis and an array of world-class museums, the Belgian capital is certainly not short of crowd-pleasers. But if you want to enjoy more than the city's well-known gems, check out a new digital platform designed to help you discover Brussels like a local.
Created to be used on-the-go, 'Now.Brussels' is a pioneering real-time city guide which offers geo-localised results to users seeking nearby hotspots. Whether you are trying to find the perfect brunch spot or the latest pop-up bar, Now.Brussels will show you where to head with smart recommendations. "For example, when it's sunny, all the restaurants with terraces will go to the top of your search results," explains Fiona Amoroso, digital marketing advisor at visit.brussels. "And you won't find any out-of-date tips, or recommendations for places which are currently closed."
Photo: Shutterstock
An authentic experience
Now.Brussels provides a much more authentic vision of Brussels life, and lets you discover the city's hidden pearls. According to Fiona Amoroso, summer is a great time to get to know the Belgian capital. "All the locals are chilled out, the weather's good and there are less tourists. There's a really relaxed vibe as people hit the terraces to soak up the sun," she enthuses. Top places to try for an al fresco drink include the rooftop of the Beursschouwburg art centre, and Le Grand Central, which offers a breathtaking view of Leopold Park from its first floor terrace.
Hidden gems
If you are seeking greenery, Brussels is home to a selection of secret gardens just waiting to be explored. Hidden gems include the gardens of La Cambre Abbey, which is just a stone's throw from the vibrant Flagey neighbourhood and is the ideal spot for an improvised summer picnic. Also worth a visit is the intimate Jean-Felix Hap garden and Tenbosch Park, a haven of peace in the heart of the city.
Festivals galore
When it comes to festivals, Brussels is the place to be, whatever your taste. Musical highlights include Hide & Seek Festival (19 to 25 August), which hosts world music in unusual, emblematic and unexpected locations across the capital. Meanwhile, design aficionados will not want to miss Uptown Design (12 to 30 September), which sees Belgian designers showcase their work in shops, hotels, townhouses and galleries across the city.
Culture vulture
Perhaps you want to escape the sunshine? Then check out some of the incredible exhibitions currently being held in the city. Showing at the Vanderborghtbuilding until 25 August is Audrey Hepburn – Intimate Audrey, an exhibition on the life of the film star created by her son, Sean Hepburn Ferrer. "This is one of my top recommendations," smiles Emmanuelle Osselaer, product development expert at visit.brussels, pointing out that it was 90 years ago this year that Hepburn was born in the Belgian capital.
Other must-sees include Restless Youth at the House of European History, Flamboyant — Art de vivre in the Thirties at the beautiful Villa Empain, and Spaces. Interior design evolution at ADAM – Brussels Design Museum.
Photo: visit.brussels
DISCOVER THESE UNMISSABLE EVENTS
Brosella Folk & Jazz
13 – 14 July
Théâtre de Verdure
This free two-day festival brings jazz and folk music to the open-air Théâtre de Verdure, near the Atomium.
Brussels Summer Festival
14 – 18 August
Several locations
An eclectic series of live concerts held over several days at various indoor and outdoor locations.
BXLBeerFest
24 – 25 August
Tour & Taxis
Enjoy high-quality, artisanal beers from an array of independent breweries.
eat! BRUSSELS, drink! BORDEAUX
5 – 8 September
Brussels Park
Sample a host of gourmet delights at this outdoor festival, which also organises masterclasses with some of the city's greatest chefs.
Comics Festival
13 – 15 September
Brussels Park
Exhibitions, book signings, workshops and a fair – these are just some of the highlights of Brussels' annual Comics Festival.
For more inspiration visit:
Photo: Shutterstock
Subscribe to Our Newsletter
Receive our monthly newsletter by email