Berlitz Language School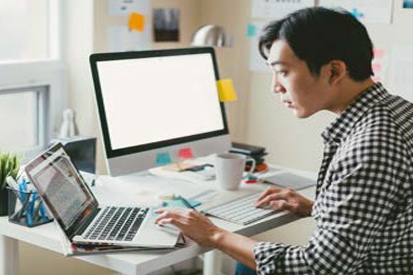 Becoming a global citizen
TEXT: EVA MENGER | PHOTOS © BERLITZ DATA BANK
How can global communication be improved? That is the question underpinning Berlitz Language School, an institution that has its roots in the United States, but now exists all over the world. With over 500 language centres spread across 70 different countries, it is the ideal place for people to become global citizens.
It was 1878 when Maximilian D. Berlitz introduced the revolutionary Berlitz Method in the United States. Centred on providing an immersive experience with native teachers, whilst also focussing on oral communication, this innovative way of learning has forever changed the world of language education. In helping to build the confidence of new language speakers, it has become the foundation for effective global communication.
When Maximilian D. Berlitz introduced the revolutionary Berlitz Method® in the USA, he changed the way language was taught forever. Based on providing an immersive experience with native teachers and focusing on oral communication, the Berlitz Method® is capable of accelerating learning and building the key foundation for effective communication – learners' self-confidence.
Various formats
"What makes us unique is our ability to offer education in all kinds of formats," explains managing director Serge Langerock. At Berlitz, language courses can be taken in almost any way, shape or form, from sitting in a traditional classroom to having a telephone conversation one-on-one. The school wants to cater for people from all over the world, without any limitations.
Students can completely tailor their courses to their lifestyle and personal interests. Those who travel a lot can opt for virtual classrooms, while those keen to explore new cultures can sign up for language-focused field trips. Ultimately, all these options can be integrated into a blended formula – held together by some hours of self-study.
Flexible
"There is a fast-growing demand for this kind of flexibility," Serge Langerock tells us. "People are looking for ways to integrate their education into their individual lifestyle. Not only does this make learning more accessible, but it also promotes individual progress. While an important addition to a well-rounded programme, face-to-face lessons are relatively expensive, and can also keep students from developing at their own pace."
Berlitz mostly works with professionals – in the Netherlands, Belgium and Germany they even have close ties with the government. Serge Langerock: "In these countries, we've been asked to help educate job seekers and migrants navigate their way into the job market. Language, of course, plays a huge part in this, but we also teach them about cultural differences to help them avoid conflicts in the workplace."
In learning how to be open to new cultures and languages, Berlitz teaches their students to become global citizens. Students are encouraged to look at their own culture from a different angle, whilst also exploring the traditions of new, unfamiliar countries. "We teach students to think positively about language education. Taking away the fear of learning a new skill is one of our main objectives," says Serge Langerock. "Our approach to teaching is an optimistic one; we are a well-considered, effective institution that is predominantly focused on tailoring to the needs of our students."
All ages
Berlitz welcomes students as young as four: "More and more parents want to develop their children's knowledge beyond what they learn in school. We're living in a competitive world full of high expectations, and learning a second language from a young age can really help someone develop their skill set," says Serge Langerock. Kids and teens can receive private tutoring in one of the many Berlitz centres or take at-home lessons using a phone or webcam. Wanting to make language learning as much fun as possible for kids, they even offer language camps where learning is alternated with outdoor activities.
Becoming a global citizen is easy with the flexible programmes offered by Berlitz. Serge Langerock: "Whether you travel for business, live in the middle of nowhere, or have a very busy lifestyle: there is no situation that we cannot work around, and that's what we call The Berlitz Experience."
Subscribe to Our Newsletter
Receive our monthly newsletter by email